Protesters in Tel Aviv demand Netanyahu resignation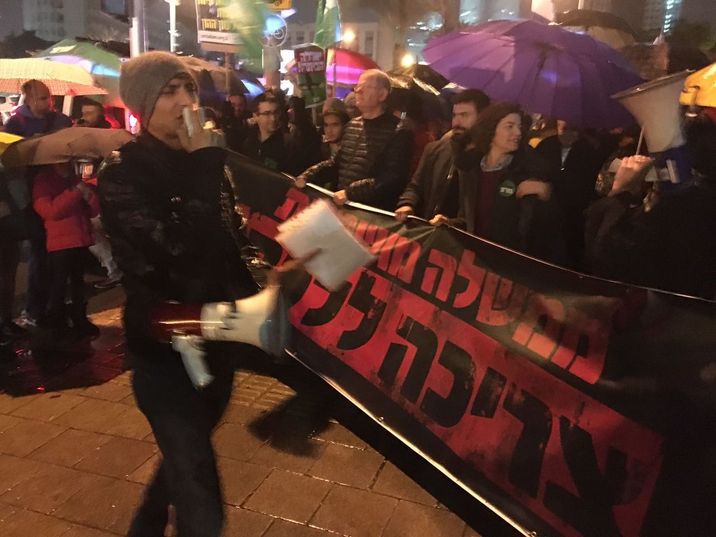 Protesters in Tel Aviv on January 14, 2017
Jessi Satin
Hundreds of protesters gathered in Tel Aviv on Saturday to call on Israeli Prime Minister Benjamin Netanyahu to resign.
According to Israeli media outlets, protesters demanded that Netanyahu step down over a corruption scandal.
Among the attendees was lawmaker Tamar Zandberg (Meretz), who told i24news: "Everyone is here against corruption, because the prime minister is under many, many investigations and we are sick and tired of that and we want to replace the prime minister and the government."
Israelis call for PM Netanyahu's resignation in Tel Aviv pic.twitter.com/dROdaTGuZ3

— Jessi Satin (@JessSatin) January 14, 2017
Avirama Golan, co-chair of the Association for the Advancement of Civic Equality, said she was concerned that Netanyahu would stir up hatred towards Arabs in order to distract from the criticism – a tactic she said he uses whenever there is a political scandal in his vicinity. 
Israeli police have been investigating graft allegations involving the prime minister, and Netanyahu has come under further fire in the past week over a leaked tape that appeared to capture him negotiating a quid pro quo agreement with the owner of one of Israel's largest newspapers.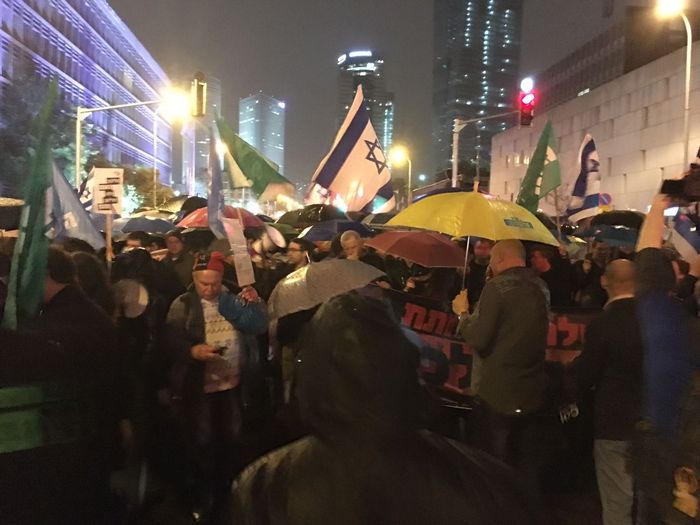 The alleged arrangement would have provided benefit to mogul Arnon Mozes's Yediot Ahronoth paper in exchange for more favorable coverage for the premier.
Netanyahu is also under fire over allegations that prominent Hollywood film producer Arnon Milchan, a close friend of the Netanyahus, for years gifted the prime minister with cigars worth tens of thousands of dollars, while his wife Sara received expensive champagne.
According to ongoing police investigations, Milchan spent around $100,000-150,000 on various luxurious gifts for the prime minister and his wife.
The daily Ha'aretz newspaper on Sunday reported that Israeli police are in possession of "a series" of audio recordings which appear to confirm suspicions that the Prime Minister made a mutual benefit arrangement with the Israeli businessman that would help him maintain power in exchange for "achievements estimated to be worth a fortune."
According to Channel 2, Mozes had recorded a conversation in which Netanyahu offered to limit circulation of Yedioth Ahronoth's top competitor, Yisrael Hayom, in exchange for more favorable coverage.
Yisrael Hayom, Israel's largest daily newspaper, is owned by US billionaire and Netanyahu confidante Sheldon Adelson.