Israel Supreme Court halts Amona relocation after new Palestinian petition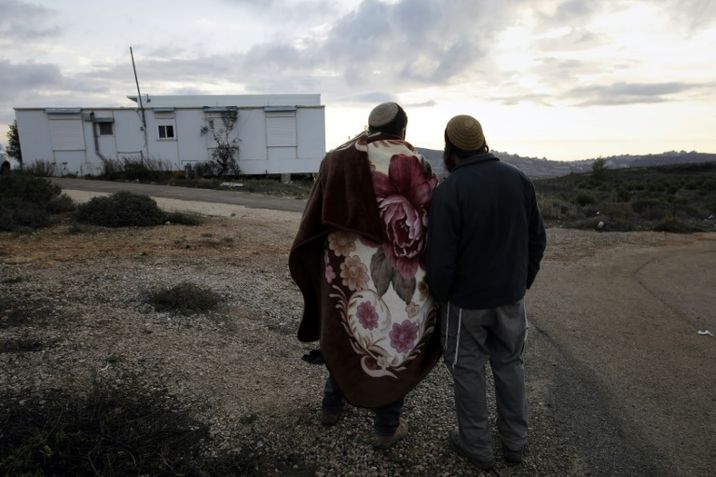 Young Israeli settlers gather in the settlement outpost of Amona in the West Bank on December 18, 2016
MENAHEM KAHANA (AFP/File)
Palestinian landowners filed a new petition on Monday objecting to the government relocation plan
Israel's Supreme Court on Monday froze relocation plans for the residents of the wildcat Amona outpost in the West Bank, as Palestinian landowners filed a petition against the plan.
Amona, home to about 40 families, was built on lands privately owned by Palestinians, who successfully petitioned Israeli courts for the outpost's removal. Residents in December agree to a compromise offered by Prime Minister Benjamin Netanyahu in which some families would be moved to an adjacent plot of land and the rest set up in nearby Ofra in exchange for committing to peacefully leave their current homes.
Palestinian landowners filed a new petition on Monday objecting to a government plan to divide certain plots and calling for the deal to be cancelled.
"Ever since the notion of using abandoned property was suggested, we have claimed that one injustice cannot be corrected with another, and that additional land cannot be taken over just to appease Amona residents," said Neta Patrick, executive director of the Yesh Din organization representing the Palestinian landowners.
Beyond that, Prime Minister Benjamin Netanyahu's chief of staff Yoav Horowitz reportedly told ministers from his Likud party on Sunday that the deal could not be implemented because of legal complications.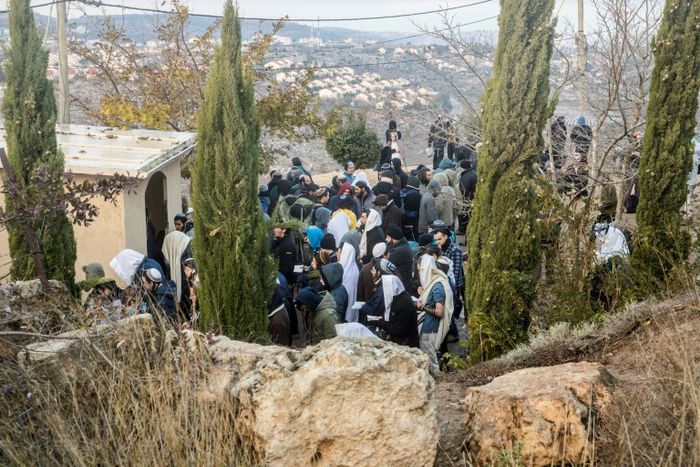 Now the community is accusing the government of not living up to the terms of the deal.
The lack of a clear solution has once again raised the possibility of a forced evacuation of the Amona settlers by the Israeli government and fears that violence could result.
"Right now we're dealing with the fact that the government and officials lied," said Eli Greenberg, an Amona resident and spokesman for the outpost.
"They promised all kinds of lies to us."
The Israeli defense ministry unit that oversees civilian affairs in the West Bank did not respond to a request for comment.
The long-running saga has centred on a 2014 high court ruling ordering the outpost northeast of the town of Ramallah evacuated because it was built on private Palestinian land.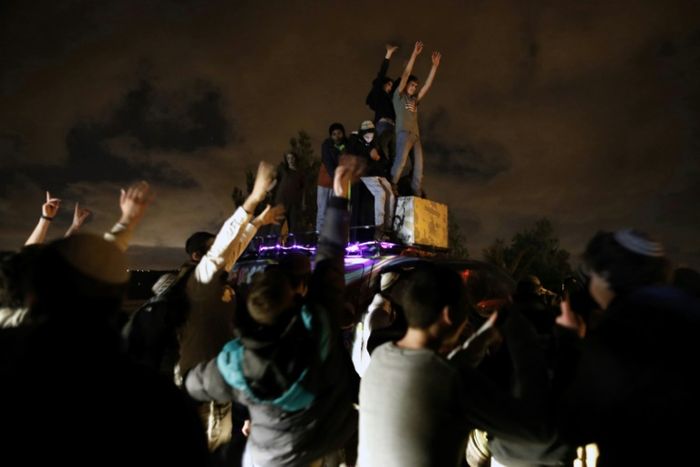 An initial deadline of December 25, 2016 was given for the outpost to be removed.
Hundreds of Jewish youths also flooded into the outpost in a bid to prevent the evacuation.
The court then granted an extension of the deadline to February 8 when the residents promised to relocate peacefully.
But Palestinian landowners objected to the plans, resulting in further legal maneuverings.
Israeli settlements are seen as major stumbling blocks to peace efforts as they are built on land the Palestinians see as part of a future state of their own.
All are considered illegal under international law, but Israel differentiates between those it has approved and those it has not.
Settlements such as Amona are called outposts -- those that Israel has not approved.
Some 400,000 Israelis live in the West Bank among around 2.6 million Palestinians.
(Staff with agencies)