Israel set to pass law banning boycott activists from entering country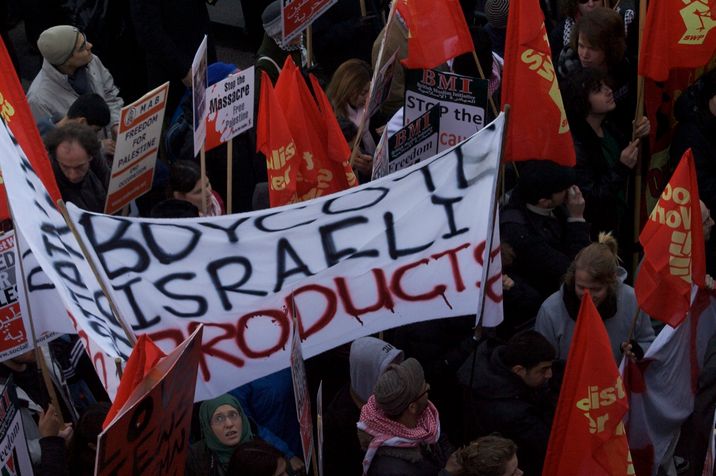 BDS supporters, London 2009
claudia gabriela marques vieira/ Wikipedia
Critics have deemed the bill 'political persecution' that aims to silence a legitimate political protest
The Israeli government on Monday is expected to pass into law a bill that would ban supporters of anti-Israel boycott movements from entering the country.
The proposed legislation would allow Israeli authorities deny entry visas or residency rights to any foreign national calling for economic, cultural or academic boycotts of either Israel or the West Bank settlements.
The minister of interior would have the ability, however, to make exemptions on a case-by-case basis. Under current law, the interior minister already has the right to prohibit individuals from entering Israel.
The bill passed its first reading in Israel's Knesset in November by a landslide margin of 42 to 15, with seven abstentions.
The final draft of the bill was approved earlier this month, with the law applicable to any person "who knowingly issues a public call for boycotting Israel that, given the content of the call and the circumstances in which it was issued, has a reasonable possibility of leading to the imposition of a boycott – if the issuer was aware of this possibility."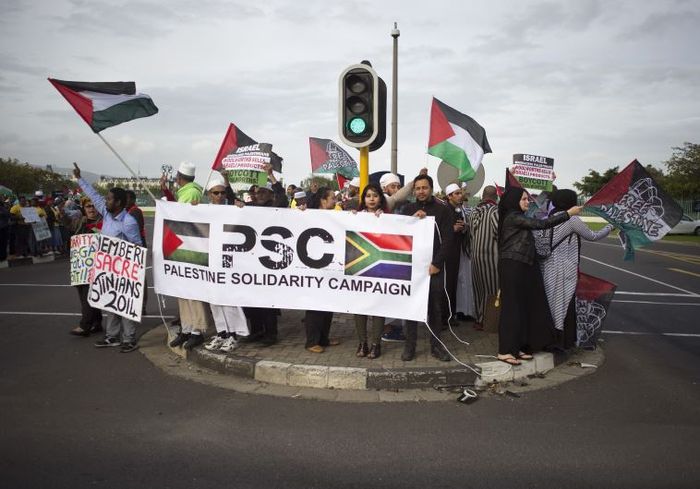 The definition was copied from 2011 legislation permitting civil lawsuits against activists associated with the Boycott, Divest and Sanctions (BDS) movement, the Ha'aretz daily reports.
The proposal was initially put forth by Jewish Home lawmaker Yinon Magal and later taken over by Kulanu MK Roy Folkman (Kulanu).
Folkman last week rejected criticism that the bill could target any individual who had ever signed a petition against, for example, purchasing goods from Israeli settlements, saying that it is "aimed mainly at organizations that work against Israel," according to Ha'aretz.
Folkman says that the BDS movement goes beyond legitimate criticism of the Jewish state into a form of de-legitimization, justifying the legislation.
But critics have deemed it "political persecution" and said it seeks to silence a legitimate political protest.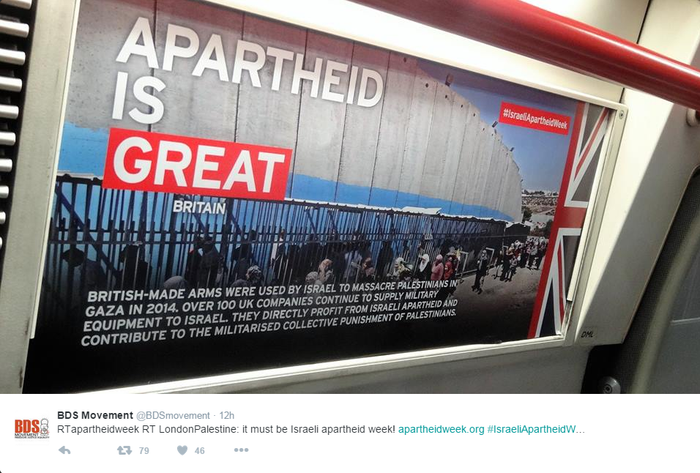 "We're all against boycotts of Israel," left-wing Meretz lawmaker Tamar Zandberg said, adding that "This law seeks to gag people on a political issue, and people must have the right to their political opinions."
"This is a terrible law, partly because it's unnecessary, but also because we, who are against boycotts, are using boycotts against others," argued the Yesh Atid lawmaker Yael German. "This law will only give our enemies flammable material with which to smear us – that we're constantly trying to gag people."
An alleged anti-Israel activist was in December denied entry into the country in the first such case since the bill's introduction to the Knesset.
The BDS campaign is a coalition of organizations inspired by the anti-apartheid movement who say they are using nonviolent means to promote the Palestinian struggle for independence and encourage international economic and political pressure against Israel.
(Staff with agencies)