Netanyahu says apparent praise for Trump's Mexico wall was misinterpreted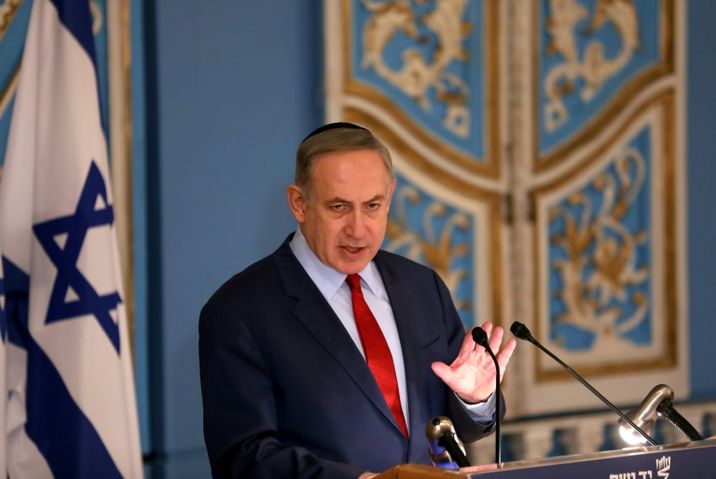 Le Premier ministre israélien Benjamin Netanyahu à Jérusalem, le 26 janvier 2017
GALI TIBBON (AFP)
PM accuses 'leftist' media of 'Bolshevik' hunt; Rivlin to talk with Mexico's Peña Nieto to end the crisis
Israeli Prime Minister Benjamin Netanyahu on Tuesday said a tweet apparently offering praise for US president Donald Trump's plan to build a border wall with Mexico was misunderstood, after the post drew the ire of government officials and Mexico's Jewish community.
Speaking at the CyberTech conference in Tel Aviv, Netanyahu said that his tweet was intended to point out the success of Israel's border fence with Egypt in stemming the flow of illegal migrants from Africa into the country.
"I take this opportunity to explain or clarify what I did and did not say in my tweet the other night," the premier said. "I did point out the remarkable success of Israel's security fence. But I did not comment on US-Mexico relations."
"We've had, and will continue to have, good relations with Mexico. And I believe our ties are much stronger than any passing disagreement or misunderstanding," he said, adding that he has had "a long, fruitful, and very friendly" relationship with Mexican President Enrique Peña Nieto.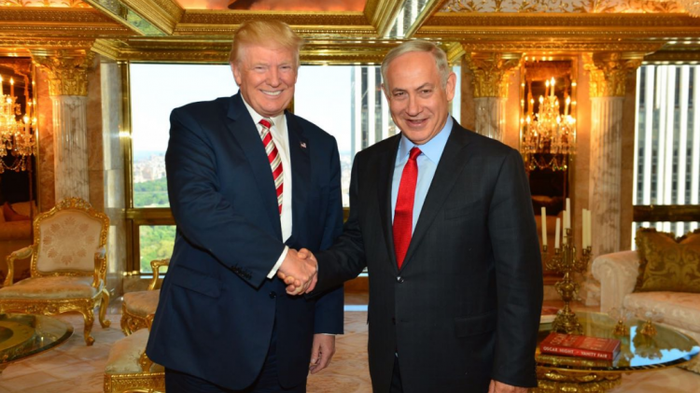 Netanyahu's comments reiterated remarks made during a faction meeting of his Likud party on Monday, in which he claimed that the intent of his tweet was misinterpreted.
"[Trump] said that it stopped almost completely illegal infiltration into Israel, and I said in response that he was correct," Netanyahu said. "And in response, he retweeted what I said.
Netanyahu on Saturday tweeted what appeared to be support for Trump's contentious plan, writing: "President Trump is right. I built a wall along Israel's southern border. It stopped all illegal immigration. Great success. Great idea."
The tweet drew an angry response from Mexico's government, with Foreign Minister Luis Videgaray on Monday calling on Netanyahu to apologize for the incident, which he said "felt like an aggressive act."
"We hope that the Israeli government will have the sensitivity to correct Netanyahu's statement," Videgaray said.
"They say 'you've hurt Mexico, you've ruined the relationship with them.' Who even referred to Mexico? We've had a good relationship with them and we will keep on having one," Netanyahu said Monday.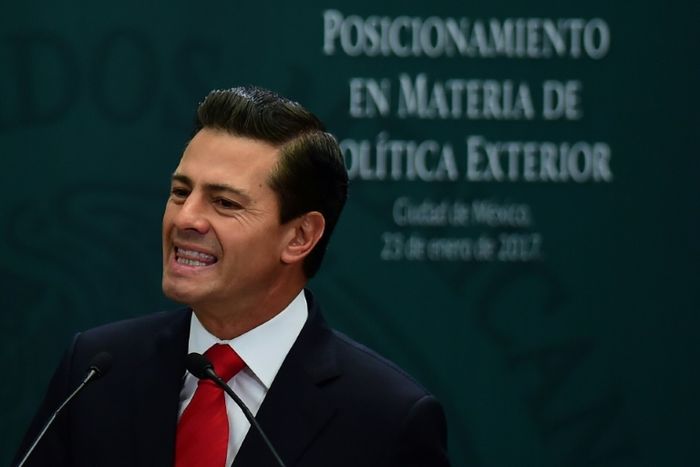 Israel's ambassador to Mexico Yoni Peled on Monday was summoned by Mexico's foreign ministry for talks over the controversy. Following their meeting, Israel's foreign ministry said the two countries had agreed to work to mend the rift and maintain the two nations' good relations.
Israeli President Reuven Rivlin will also speak with Peña Nieto to end the diplomatic crisis.
Netanyahu on Monday berated the "leftist media" for exaggerating the rift, accusing critics of "making a mountain out of a molehill" and carrying out a "Bolshevik hunt" against him.
"I am not surprised. The left-wing media is on a Bolshevik hunting trip, brainwashing and character-assassination against me and my family," he said.
Netanyahu had earlier in the day refused to apologize for the tweet, stating that even though Mexico regularly votes against Israel at the UN, he has refrained from criticizing the country in order not to spark controversy.
(Staff with agencies)
You need to be logged in in order to post comments. Sign up or log in
Mexico should apologize for Voting against. Israel at the UN!
Mexico doesn't like Netanyahu comments on the border wall but it's OK for them to vote against Israel at the UN.