Palestinians condemn Israeli 'muezzin bill' as attack on Muslims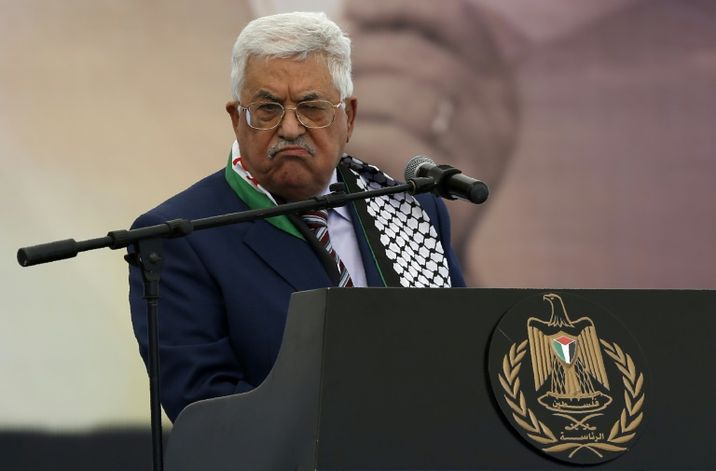 Palestinian president Mahmud Abbas as reappointed to head Fatah, the largest and oldest Palestinian movement
Abbas Momani (AFP/File)
Bill would bar places of worship from using loudspeakers at night, which detractors say targets mosques
The Palestinian Authority (PA) on Sunday condemned an Israeli draft bill prohibiting the overnight use of loudspeakers for mosques' calls to prayers, with President Mahmoud Abbas warning that it would "drag the area to disaster."
Arab League Deputy Secretary-General Ahmed Ben Helli meanwhile called the bill a "very dangerous provocation."
The so-called "Muezzin bill" would apply to the use of loudspeakers at all houses of worship between the hours of 11 PM and 7 AM. A new draft was approved by a ministerial committee on Sunday and it now needs to pass three readings in Israel's parliament before it becomes law.
A previous draft had called for a ban during all hours of the day and was met with resistance by ultra-Orthodox legislators.
Supporters of the bill say it will reduce noise pollution, while detractors say it is aimed at mosques and is an attack on religious freedom.
PA spokesperson Yusuf al-Mahmoud says the Authority "considers the bill… seriously damaging to the freedom of worship in Jerusalem, the capital of the Palestinian state," the Times of Israel reported. Al-Mahmoud referred to the bill as "a ridiculous and dangerous law that deprives those who follow the Abrahamic religions from upholding their faith, and performing their rituals and religious duties."
The Muslim call to prayer, or adhan, is broadcast five times a day between dawn and night-time, at different hours according to the time of year.