Israeli lawmaker to i24NEWS: No voting for Palestinians in one-state solution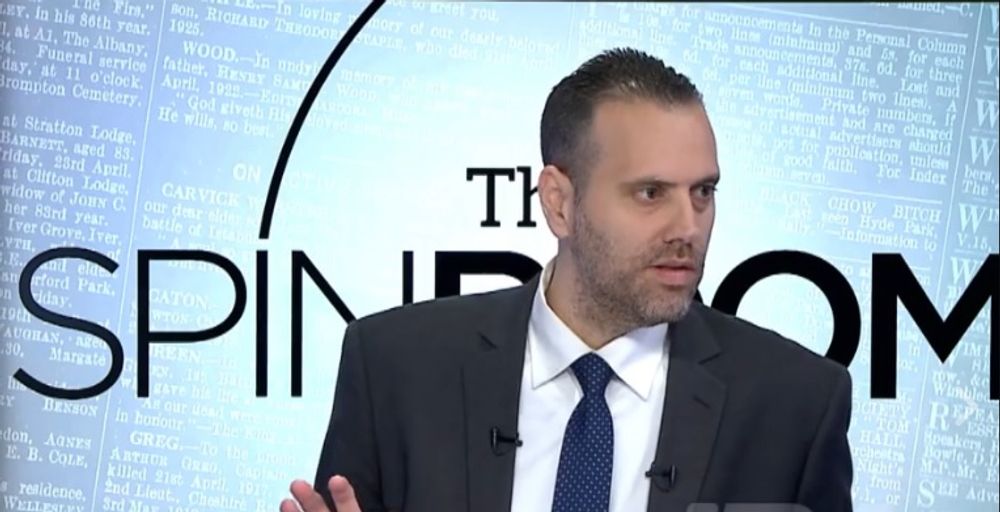 Miki Zohar says annexation would mean only those willing to serve in army or civil service would get to vote
Israeli lawmaker Miki Zohar of Prime Minister Benjamin Netanyahu's Likud party told i24NEWS on Sunday that "the two-state solution is dead", leaving a one-state solution with the West Bank's Palestinians receiving citizens' rights with the exception of the right to vote in parliamentary elections.
Israel is a parliamentary democracy, meaning parliamentary elections decide who rules the government and the legislature.
Zohar, who was speaking with i24NEWS's Ami Kaufman on The Spin Room, proposed that after annexing the West Bank, Israel could permit its 2.5 million Palestinian residents to vote if they agree to serve in the military or civil service, as Israeli citizens are required to do by law.
When fellow guest Tami Molad, a journalist, expressed skepticism over the prospect of millions of Palestinians enlisting in the army, Zohar said they would not agree to serve and therefore "let go" of the right to vote.
Zohar also said regarding damage in the Gaza Strip resulting from the 2014 Hamas-Israel conflict that "maybe the next time, we'll not finish only a third, maybe all of Gaza," arguing that it was important for Israel to show that it was stronger than Hamas, the terror group dedicated to Israel's destruction that rules over Gaza.
The lawmaker later told Israel's Channel 10 that his remarks on voting had been misconstrued, explaining that the right to vote involves fulfilling certain duties.
"The Palestinians will have to choose if they want to be citizens with equal rights or not," said Zohar. "They will be able to vote and be elected in their city under administrative autonomy and under Israeli sovereignty and with complete security control."
The fate of the two-state solution to the Israeli-Palestinian conflict was thrown into question after US president Donald Trump said he could "live with" either a one- or two-state solution in a joint press conference with Israeli Prime Minister Benjamin Netanyahu earlier this month.
Palestinian officials have previously floated the idea of one-state solution in which Palestinians have full democratic rights.
Palestine Liberation Organization (PLO) Secretary-General Saeb Erekat has said that the only alternative to a two-state solution would be one sovereign democratic state in which all Palestinians are granted full and equal rights. Anything less, he warned, would be 'apartheid.'
The deputy chairman of Palestinian Authority president Mahmoud Abbas' ruling Fatah party said last week that he would accept a one-state solution in which Palestinians were granted full democratic rights, but that Israel would never agree to such an arrangement which would threaten Israel's Jewish majority.
The ratio of Israelis to Palestinians in Israel, the West Bank, and the Gaza Strip has been one of the main arguments in favor of a two-state solution to the Israeli-Palestinian conflict, as opposed to a one-state solution in which Palestinians have full autonomy but not full democratic rights.
The future of Israel's growing Arab population is a hugely sensitive issue in reaching a resolution to the conflict, amid fears it will eventually dilute the Jewish nature of the state.
Around 20 percent of Israel's 8.6 million citizens are Arabs.
This article received 0 comments