'Annexing West Bank would spell end of Jewish state,' Israeli MK tells i24NEWS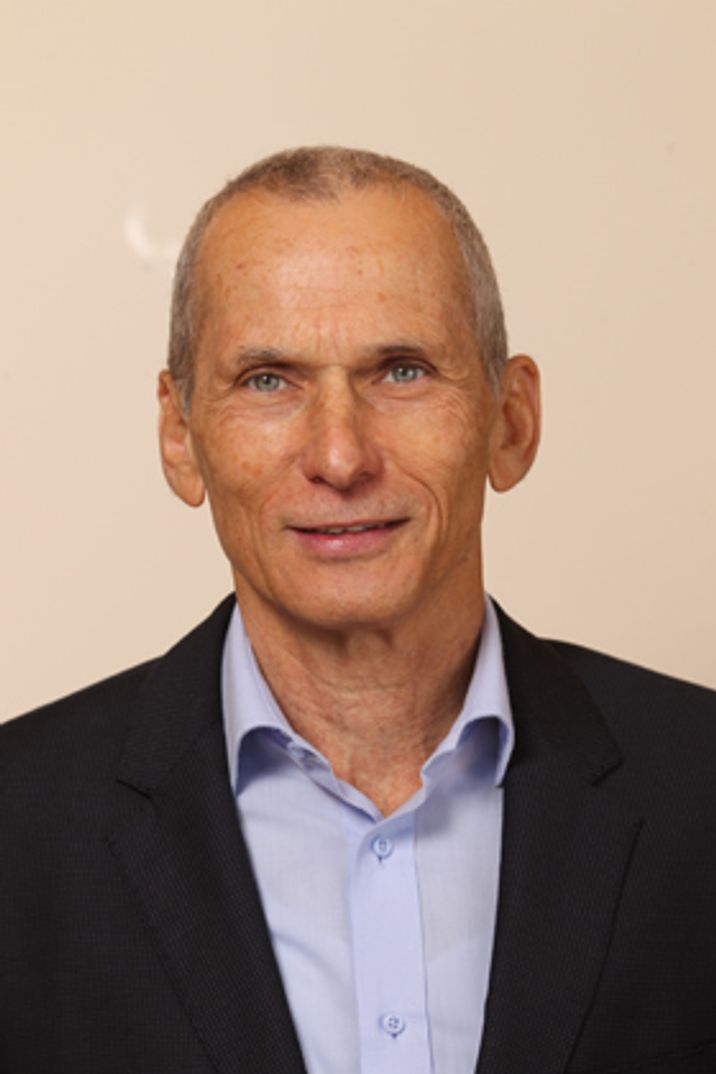 Député israélien Omer Bar Lev (Union sioniste)
Knesset
Omer Bar Lev has announced his candidacy for the Labour party leadership
While two years ago Israel's opposition Zionist Union party represented the largest political faction behind Prime Minister Benjamin Netanyahu's ruling Likud, which unexpectedly swept the March 2015 vote, polls now indicate that the party led by Isaac Herzog is on the brink of collapse.
According to a survey published last Friday by Israel's Channel 2, if elections were to be held today Zionist Union would only hold 11 out of 120 seats in the Knesset (Israel's parliament).
Have two years of the most right-wing government in Israel's history seduced left-wing supporters and put to death the credibility of Herzog's party and its vision of a social Zionism advocating for a Jewish and democratic state living alongside a Palestinian state?
- Looking for a leader -
Member of Knesset (MK) Omer Bar Lev, the 63-year-old candidate for the Labour Party (the most dominant faction of the Zionist Union) leadership, maintains that left-wing sympathizers have not changed sides -- they are simply waiting for a leader.
"The center-left has not lost a single voice," Bar Lev told i24NEWS. "But there are always new parties being created, like Yesh Atid for example, and voters dissatisfied with their leader look elsewhere," he explains.
"All those who do not want [Benjamin Netanyahu], turn to the opposition and opt for Lapid (Yesh Atid), because they do not want Herzog, nor Zehava Gal-On (Meretz) of course, so Yesh Atid remains well placed in the polls but only because at the moment people do not see an alternative," he said.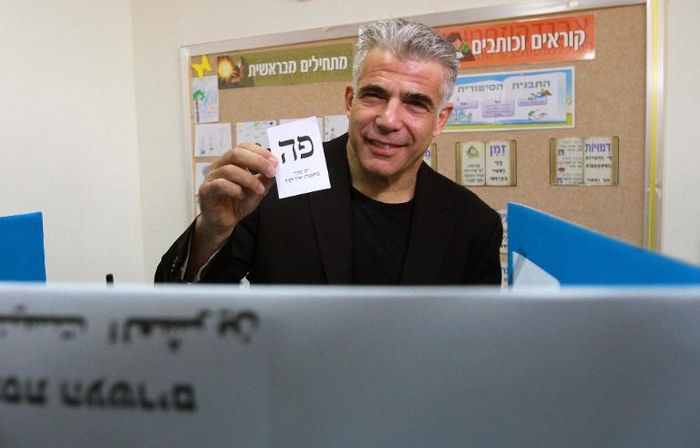 According to the Channel 2 survey, if elections were to be held today Likud would win 22 seats, placing behind the centrist Yesh Atid which would win 26 seats.
But Israelis cannot imagine the party's Yair Lapid occupying the head of state post.
Another poll published by the public broadcaster earlier this month found that Netanyahu, who has been the target of multiple judicial inquiries over the past several weeks and who was lambasted for poor preparation for the 2014 war with Gaza in a highly critical Comptroller's report, is still considered by Israelis to be by far the best candidate for the premiership, with 31 percent of respondents favoring him (up 8 percent from the last survey two months ago).
Lapid, on the other hand, was favored by only 17 percent of respondents, hardliner Naftali Bennett of the religious nationalist Jewish Home party favored by 8 percent, and defense minister Avigdor Lieberman (of the nationalist right Israel Beiteinou party) and Zionist Union's Herzog each favored by only 6 percent.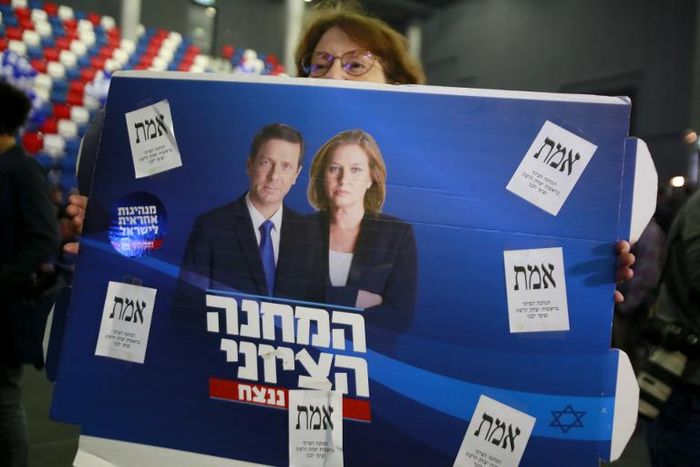 - 'First security, after the rest' -
"In the end people vote for security a security policy and a foreign policy," Bar Lev told i24NEWS. "Yair Lapid has no notion in security policy, no one imagines for a second that he would be able to use the 'red phone' in the middle of the night and give the orders required."
"First security, after the rest," he insists.
On matters of security, Bar Lev is experienced. The Labour MK is a former chief of one of three main units of the Israel Defense Forces (IDF) elite special forces, in charge of combating terrorism and gathering military intelligence. Bar Lev has taken part in numerous mission, including the daring Entebbe rescue operation in July 1976.
Elected to the Knesset in seventh standing within the Zionist Union in 2013, Bar Lev is a member of the Committee of Foreign Affairs and Defense.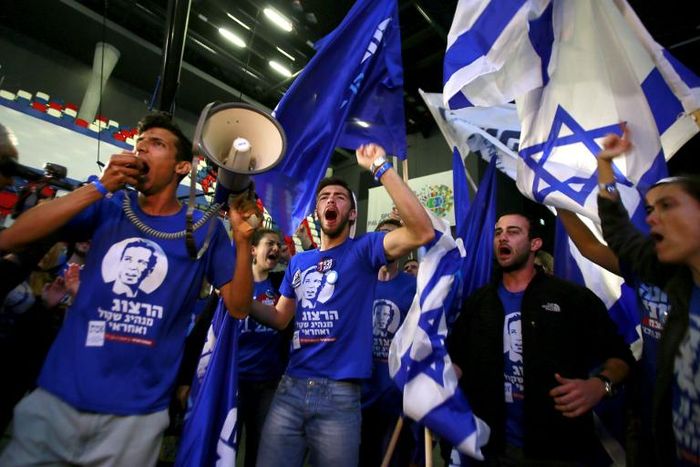 Bar Lev has proposed his candidacy for the Labour leadership ahead of the party's next primaries, and is confident he will be able to "bring back voters to our camp."
"I always meet with right-wing voters who tell me that if I were the leader of the Labour Party they would trust me because people know that I will not abandon the interests of the country, and because I know about security. And security is what counts most in Israel."
- The two-state solution: a slogan -
And among the country's interests, Bar Lev warns of the risk of "apartheid" and warns that annexing the West Bank would entail "the end of Zionism," the objective of which was to found a "democratic state with a large majority of Jews."
Yet the Labour MK says he understands that "the two-state solution is a very problematic slogan," even though more than half of Israelis (55 percent according to a February poll by the Tami Steinmetz Center for Peace Research) support this position, while only 19 percent of Israeli-Jews back a one-state solution.
"Even if this is the solution most people want most people do not believe it, because they are not sure that we have a [Palestinian] partner on whom we can count," he said.
"For my part, I do not know whether we have a partner or not, so I understand Israelis' fears," he adds. "It is not a question of promising a two-state solution, it requires explaining that the outcome is a number of steps that Israel must follow in order to begin a process of separating from the Palestinians."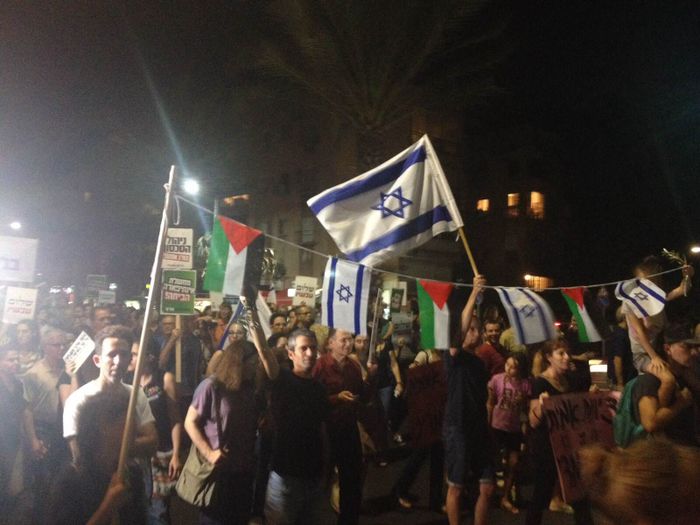 - A four-part plan -
To this end, Bar Lev proposes a four-part plan for peace that he says does not require any particular partner on the Palestinian side.
"Above all, we must halt construction of settlements, propose a law to Knesset to compensate displaced Israelis living in the West Bank, reduce zone C [the West Bank area under full administrative control of Israel] and zone B [the West Bank area where internal security is exercised jointly by Israel and the Palestinian Authority], in order to allow the Palestinians to live more independently without jeopardizing the security of Israel," he explains.
"And then there is a fourth aspect, which is to start an international process whereby the United Nations Security Council would order the demilitarization of the Gaza Strip through a resolution, deeming it counter to the development of the region," he adds.
"This is a long-term process that would open doors as we go along," he said, adding:
"We should do it now. Because only a separation from the Palestinians will lead us to the only thing we have always fought for -- a Jewish and democratic State."
Natalie Madar is a journalist and news editor for i24NEWS' French web desk.
You need to be logged in in order to post comments. Sign up or log in
A Palestinian State would lead to the destruction of Israel as Hamas et al would have another larger base for terror attachs.