MK Oren Hazan tells i24NEWS 'many Israeli lawmakers support France's Le Pen'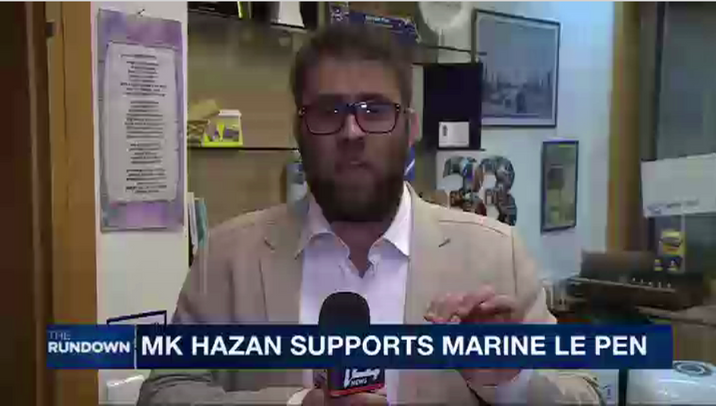 Likud lawmaker Oren Hazan discusses his support for France's Marine Le Pen
i24news
'In a few years if nothing changes France is going to be a radical Islam[ic] country,' Hazan says
Israeli Member of Knesset (MK) Oren Hazan, who made waves for endorsing far-right candidate Marine Le Pen for France's presidency, told i24NEWS on Thursday that many other Israeli lawmakers also support the former National Front politician despite not saying so openly.
Hazan's pledge of support for Le Pen on Wednesday was seen as controversial in light of his Likud party's strict policy banning its members from fraternizing or expressing support for the National Front over its rampant anti-Semitism in the past.
Speaking on i24NEWS' program 'The Rundown', Hazan defended his support for the controversial candidate saying that "a lot of other members of the House say in private that they support Marine Le Pen but are afraid to [say so publicly]."
"Marine Le Pen took all the bad, anti-Semitic things her father did and kicked him out of his own party," Hazan said of the anti-Semitism that was its trademark under her father, FN co-founder Jean-Marie Le Pen.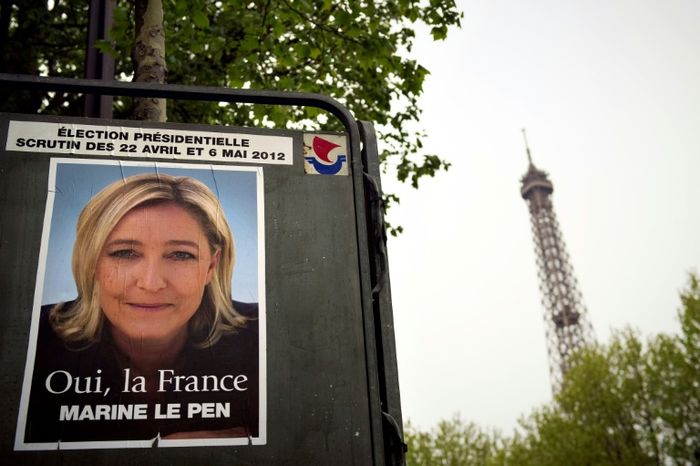 Le Pen's estranged father founded the National Front in 1972 and has been repeatedly convicted for racist and anti-Semitic comments, such as calling the Holocaust a "detail of history".
Le Pen announced last month that she was stepping aside as FN leader while campaigning for the runoff in order to remain "above partisan considerations".
Asked how he can pledge support for a candidate who recently denied French culpability for the deportation of Jews during the Second World War, Hazan suggested that Le Pen's comments were misinterpreted and that the "French can proud to be French, just like Germans can be proud to be Germans despite their Nazi past."
"My support comes from a different point of view. Put this [issue] on the side," Hazan said. "When I put my support in Marine Le Pen I looked at the State of Israel's interests for safety, security, fighting radical Islam, and fighting terror."
"In a few years if nothing changes France is going to be a radical Islam[ic] country," Hazan said. "We want to stop this. I don't think the left side of the political map can do it. I believe she can do it."
"Israel is the front wall that is fighting against radical Islam and terror all around the world," Hazan continued, adding that "we don't have a lot of friends around the world."
"We need more people who don't speak 'politically correct' and see eye to eye [with Israel]," Hazan added, making reference to President Donald Trump's election in the United States.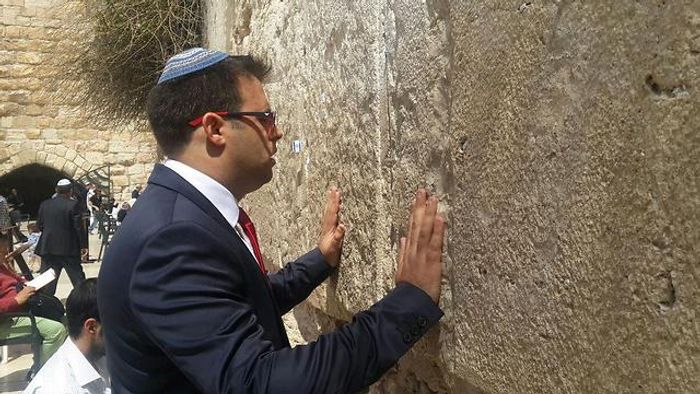 Hazan said that Le Pen's statements that, if elected, French Jews will not be able to hold dual Israeli citizenship or wear kippahs in public did not detract from his support for the candidate.
"There is only one place that always was and always will be the safehome of the Jewish [people], it's here in the land of Israel," he said.
The French Jewish community is the biggest in Europe and is thought to number around 500,000 people, but many have been fleeing France in record numbers fearing rising anti-Semitism and following a series of attacks targeting the community.
Le Pen is set to face off against centrist Emmanuel Macron in a runoff vote on Sunday.
A snap poll by French broadcaster BFMTV found that 63 percent of viewers thought Macron was the "most convincing" of the two following a vitriolic TV debate on Wednesday, broadly mirroring forecasts for the decisive election on Sunday.
Macron would win around 60 percent to Le Pen's 40 percent if the vote were held now, surveys suggest.
See also:
- Le Pen: French Jews know I am their best defense against radical Islam
- Why French Jews will vote for Marine Le Pen in upcoming elections