Prosecutor hints Netanyahu likely facing indictment in one of corruption cases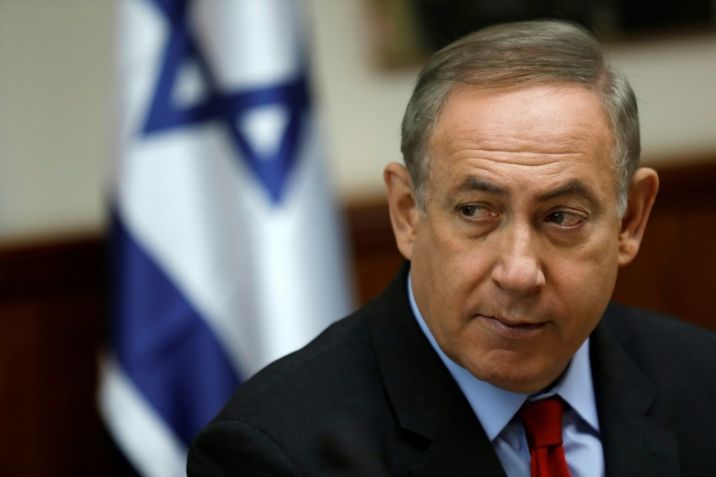 Israeli Prime Minister Benjamin Netanyahu attends a cabinet meeting in Jerusalem on March 16, 2017
AMIR COHEN (POOL/AFP)
Ben-Ari dismissed Netanyahu's main defense that the gifts he received were, 'normal' and from 'friends'
A top prosecutor overseeing the probe against Israeli Prime Minister Benjamin Netanyahu, hinted that he could be facing indictment in at least one of the corruption cases against him, she said speaking at a legal conference on Thursday.
Netanyahu is currently under investigation in a series of probes involving alleged financial corruption. Police also suspect Netanyahu has received gifts from Israeli and foreign businessmen worth hundreds of thousands of shekels in a graft probe dubbed "case 1000."
Netanyahu's main defense was that they were gifts given by friends, which the prosecutor Liat Ben-Ari dismissed in the conference, reported the Times of Israel.
"Friendship is a claim that comes up a lot in cases and it is a real defense, but it can't explain every gift," she said.
"When you are talking about hundreds of thousands of shekels that are given to a public servant, it's difficult to accept that it is solely a gift of friendship. No one demands hundreds of thousands of shekels from friends."
"The types of friendships have to be examined on a case-by-case basis, when did they start, how big were the gifts, etc.," she continued, speaking generally.
Israeli police have been grilling Netanyahu in the long-running investigation, but the Prime Minister has adamantly denied any wrongdoing.
He has acknowledged receiving money from French tycoon Arnaud Mimran, who was sentenced to eight years in prison over a scam amounting to 283 million euros involving the trade of carbon emissions permits and the taxes on them.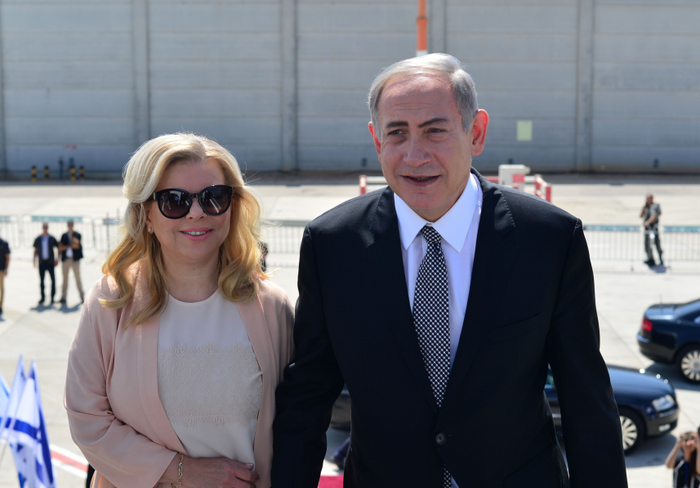 While Netanyahu is expected to say there was nothing illicit about the gifts, Haaretz claimed that the circumstances suggested otherwise – first because the gift-giving did not appear to be reciprocal, and second, because evidence suggests the prime minister was picky about the gifts and made specific demands.
Authorities reportedly suspect that over several years Israeli businessman and Hollywood producer Arnon Milchan sent Netanyahu boxes of premium cigars and also gave Sara pink champagne priced at about $100 a bottle.
Also being probed is a suspicion that the premier sought a secret deal with Amnon Moses, publisher of Israel's top-selling newspaper Yediot Aharonot, in a second probe known as "Case 2000."
The discussed deal, which is not believed to have been finalized, would have seen Netanyahu receive positive coverage in return for him helping scale down the operations of Israel Hayom newspaper, Yediot's competitor.
Communications Minister Tzachi Hanegbi from Netanyahu's Likud party criticized Ben-Ari commenting publicly on the matter, reported the Times of Israel.
"These kinds of things should remain within the investigation and should not be spoken of in public until official announcements are made," he told Army Radio on Friday,
A report last month said that police were likely going to recommend an indictment against Netanyahu in Case 1000.
The investigations have stirred Israeli politics and led to speculation over whether Netanyahu will eventually be forced to step down.
You need to be logged in in order to post comments. Sign up or log in
Legal definition of friendship?