Israeli lawmaker says Netanyahu revealed classified info to US Congress members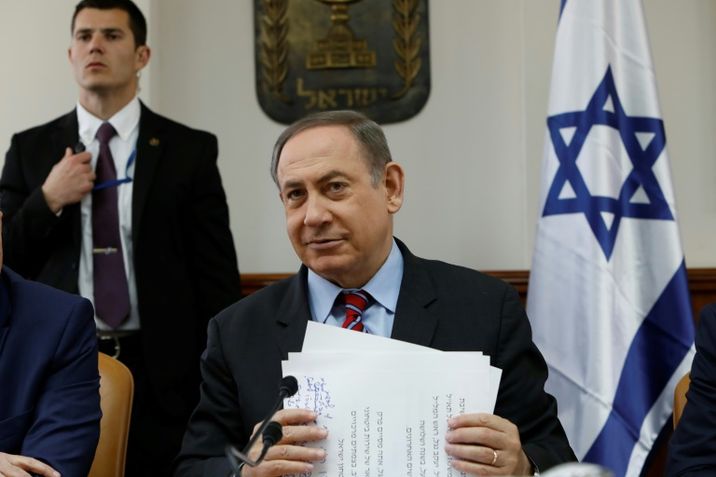 Le Premier ministre israélien Benjamin Netanyahu, le 26 mars 2017 à Jérusalem
Gali TIBBON (AFP/Archives)
Omer Bar-Lev says prime minister risked Israel's security as he fought against Iran nuclear deal
Israeli Prime Minister Benjamin Netanyahu irresponsibly leaked classified information to American members of Congress, risking Israel's security, Israeli lawmaker Omer Bar-Lev said Saturday.
Bar-Lev, who is running for leadership for the opposition Labor party, told Roei Katz during a "Shabbat tarbut" event in Be'er Sheba that Netanyahu shared the information as he attempted to convince lawmakers to oppose the agreement on Iran's nuclear program as it was taking shape.
"Not that the nuclear agreement is a good deal," added Bar-Lev. "It's a bad deal. But instead of working with the administration to ensure a better deal, he acted against the American government, and we all know the result. A deal was signed."
Bar-Lev serves on several parliamentary subcommittees, including the Foreign Affairs and Defense Committee and the Subcommittee for Intelligence, Secret Services, Captives and Missing Soldiers.
"This is a very serious claim and I say it with full responsibility," Bar-Lev said at a public forum.
The lawmaker also criticized the Israeli right-wing as a whole, saying: "The slogans of the Right have a price, and the price is that Trump's closest advisers are already questioning whether the Western Wall is ours, and this is the result of the fanatical Right of Netanyahu and Bennett, who insists that the Shuafat refugee camp is Jerusalem and eventually we are fighting for the Western Wall."
He was referring to a recent incident in which a senior member of the US delegation preparing for US President Donald Trump's trip to Israel reportedly snapped that the Western Wall is "not your territory" while discussing details of the president's visit to the Jerusalem holy site with with Israeli counterparts.
Apparently confirming the exchange, a White House official told the Times of Israel that the comments were "not authorized communication and they do not represent the position of the United States and certainly not of the President,"
You need to be logged in in order to post comments. Sign up or log in
BL BS! Obama was willing to compromise the security of the US!