Minister Bennett offers bill to make division of Jerusalem 'impossible'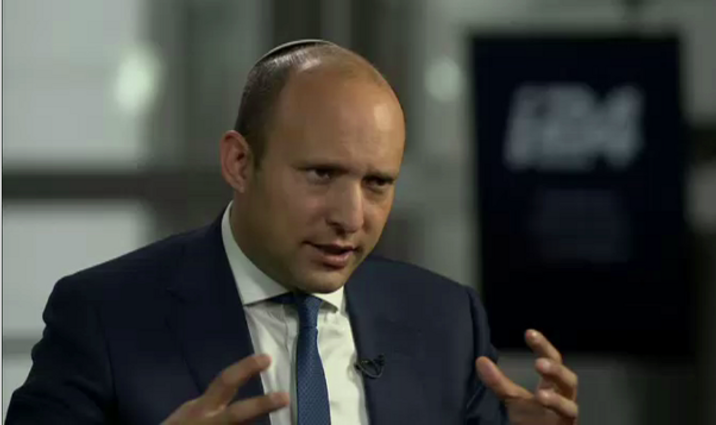 Israel Education Minister Naftali Bennett in sit-down interview with i24NEWS March 27, 2017
i24NEWS
'The purpose of this law is to unify Jerusalem forever,' said Education Minister Naftali Bennett.
Education Minister Naftali Bennett proposed legislation on Sunday that would require a vote of two-thirds of the Members of Knesset in order to sanction a division of Israel's capital city of Jerusalem in any peace agreement with the Palestinians.
Bennett, who also serves as Chairman of the Knesset's Jewish Home party, which opposes a two-state solution between Israel and the Palestinians, is not hiding his intentions of making a division of Jerusalem virtually "impossible."
"The purpose of this law is to unify Jerusalem forever," explained Bennett in a statement. "Reaching a majority of 80 MKs (out of 120) in order to divide Jerusalem is impossible and has no feasibility in the Knesset, which is why this law is so important."
The proposed law would essentially serve as an addendum to Israel's Basic Law on Jerusalem passed in 1980, which says that "the complete and united Jerusalem is the capital of Israel."
In spite of the Basic Law, several previous including those of former Prime Ministers Ehud Barak and Ehud Olmert, have offered the Palestinian Authority a division of Jerusalem as part of an overall peace agreement.  The proposed amendment to the Basic Law would automatically rule out any such offer without the approval of 80 MKs.
Bennett, expressed confidence that the bill, scheduled for a vote in the Ministerial Committee of Legislation within several weeks from now, would pass in the Knesset with some support from the Opposition as well.
"I am convinced the entire coalition and sensible opposition will join forces behind this important legislation," he said.  "I am certain the bill will easily pass."
Opposition Head Isaac Herzog (Zionist Union) however, not only rejected Bennett's proposal but also dismissed the Education Minister's sincerity with regards to Jerusalem.
"Whoever presents such baseless initiatives doesn't really care about Jerusalem but only about destroying the diplomatic process and the chance of guaranteeing a Jewish and democratic Israel" Herzog wrote on Twitter.