2015 polls reveal Netanyahu's attempt to target Obama in election campaign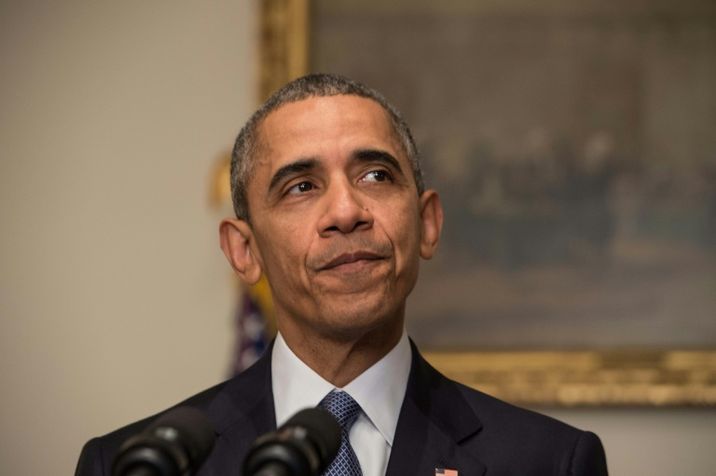 Former US president Barack Obama and the Chinese leadership were instrumental in building momentum toward the climate deal
NICHOLAS KAMM (AFP/File)
54 percent said their opinion was 'negative' and 22 percent responded, 'very negative' of the US president
While US president Barack Obama was in office, Israeli Prime Minister Benjamin Netanyahu and his right-wing Likud party conducted opinion polls among Israelis on their views of the US administration, seeking to orchestrate a negative campaign against them amid an escalating rift between the two leaders in 2015.
According to a Haaretz report, the Likud conducted 18 polls ahead of a Knesset election that year intended to gauge Israeli opinion on both Obama and his Secretary of State, John Kerry, as well as partly leaders of the Israeli Knesset including the Prime Minister, the opposition leader Isaac Herzog, Hatnuah Chairwoman Tzipi Livni; Kulanu leader Moshe Kahlon, Habayit Hayehudi head Naftali Bennett and Yisrael Beiteinu leader Avigdor Lieberman.
In three separate polls, participants were asked about their opinions on Obama and Kerry and whether they were "very positive, positive, negative, or very negative."
Less than four percent responded with a "very positive" opinion of the US president and 28.5 percent as "positive." One percent of responders said they had never heard of him.
54 percent said their opinion was "negative" and 22 percent responded, "very negative."
Opinions on the US Secretary of State polled even lower with 26 percent "positive."
Tasked with leading negotiations between Israel and the Palestinians to restart the peace process under the Obama administration, Kerry has been openly critical of Netanyahu's government, calling it "the most right-wing" in Israel's history and driven by an agenda of "the most extreme elements."
53 percent of Israelis said they had a "negative" opinion of Kerry, according to the Likud poll.
Of Israeli party leaders, Moshe Kahlon, head of Kulanu and Israel's current Finance Minister, scored the highest rated at 57 percent.
According to Haaretz, the survey was intended to be used in a Likud election campaign, negatively portraying the Obama administration, but was ultimately scrapped.
The rift between Netanyahu and the Obama administration deepened in Obama's last stretch in office after a UN resolution on construction of settlements deemed "anti-Israel" passed with the US unprecedentedly abstaining from the vote.
Under the Trump administration, Netanyahu has expressed more optimism for the alliance.
"The alliance between our countries is strong even when there are disagreements between us," Netanyahu said following the UN vote last year, adding: "I look forward to working with the new administration to further strengthen the security of our two nations."