Netanyahu says defense chief withheld key details of Palestinian city expansion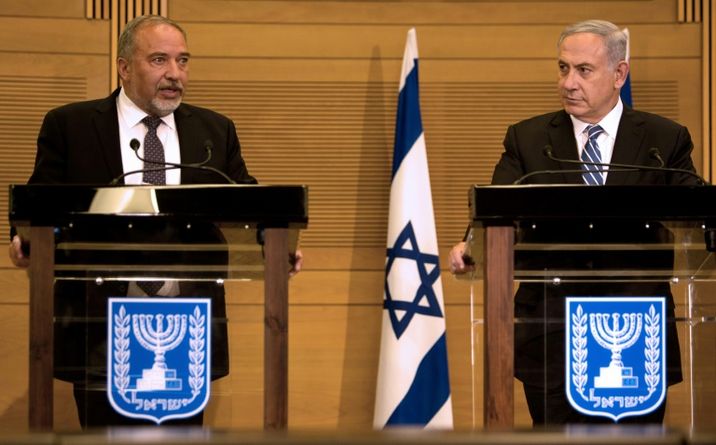 Israeli Prime Minister Benjamin Netanyahu (R) and Defence Minister Avigdor Lieberman speak at the Knesset in Jerusalem
MENAHEM KAHANA (AFP/File)
Lieberman insists ministers were informed fully of the plan, and that transcripts of high-level meetings exist
Israeli Prime Minister Benjamin Netanyahu on Monday appeared to distance himself from the planned expansion of the Palestinian city of Qalqilya in the West Bank, accusing Defense Minister Avigdor Lieberman of withholding key details of the plan from the cabinet before a ministerial vote on it last year.
A statement from the Prime Minister's Office denied reports that Netanyahu said he could not recall the plan at all, stating rather that the PM "only said that he didn't remember he had been presented with the fact that it would include 14,000 new apartments."
The statement asserted that minutes from the meeting last year, during which Lieberman presented the plan and it was voted on, "prove that the prime minister is correct," seemingly suggesting that the Defense Minister had omitted to mention the intention to construct thousands of new homes in the Palestinian city.
The Prime Minister's statement did not, however, offer any denial or clarification on reports that he intends to revisit the decision following fierce backlash from settler leaders and right-wing lawmakers.
Lieberman, however, rejected Netanyahu's assertions saying that high-level meetings in which ministers were informed fully of the plan were both recorded and transcribed.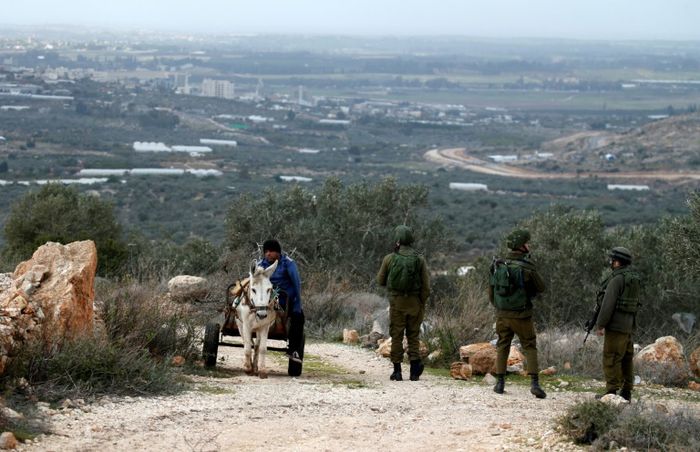 Speaking at a meeting of his Yisrael Beytenu faction, Lieberman insisted that a document was distributed to ministers by a planning committee which said that while 14,000 housing units should be built in the Qalqilya, only a maximum of 6,187 units could realistically be constructed there.
He projected that building would begin only in 2030.
Lieberman said he was not opposed to revisiting the issue, saying: "From my perspective, let them have discussions morning and night."
He added that "Qalqilya was one of the quiet cities during the last terror wave," and said that the city's planned expansion was "part of the carrot and stick approach [to the Palestinians] that incidentally, was publicized to the media."
The approach, unveiled by Lieberman last year, was mean to provide benefits to Palestinians pursuing coexistence while punishing anyone instigating violence.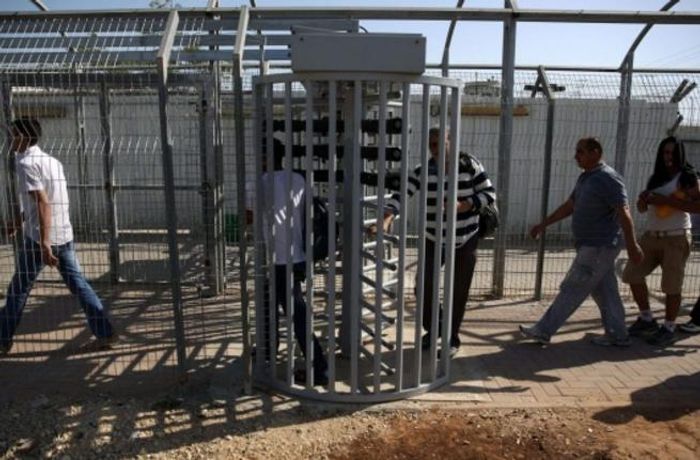 Israel's Channel 2 first reported the plan to expand Qalqilya on Wednesday. The plan, which will see 14,000 new homes built on 2,500 dunams (617 acres) in the Israeli-controlled Area C of the West Bank immediately surrounding the city, could potentially more than double the population of Qaqilya.
Responding to the report, Netanyahu acknowledged the plan was "presented by the defense minister last year and approved by the cabinet," and noted that since that time "over 10,000 homes have been approved for planning and construction in the Jewish communities."
The plan prompted an outcry among settler leaders, and several right-wing cabinet ministers claimed that the plan had not been properly reviewed by the cabinet.
The Palestinian city of Qalqilya is situated only a few kilometers from the Israeli city of Kfar Sava, north of Tel Aviv, just beyond the controversial security barrier that divides Israel and the West Bank.