Candidate for Israel's Labor party calls for end to humanitarian crisis in Gaza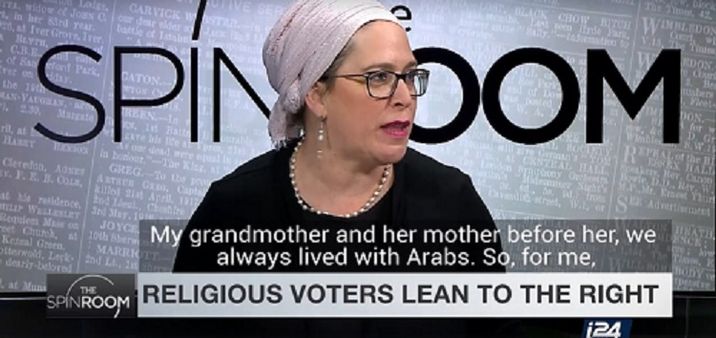 Dina Dayan speaks on Ami Kaufman's the Spin Room on June 25, 2017
i24NEWS
Ultra-Orthodox candidate Dina Dayan tells i24NEWS the religious Zionist movement has co-opted Judaism
Ultra-Orthodox candidate for Israel's Labor party, Dina Dayan, called for an end to the humanitarian crisis in Gaza in an exclusive interview with i24NEWS on Sunday.
"I can't accept it, as a Jew," Dayan said on Ami Kaufman's the Spin Room. "I can't accept it Because you know, these are people, these are children, these are old people, hospitals. This is unacceptable for me, what happens now in Gaza. They should bring electricity 24 hours a day. Of course, of course, this is basic. I don't understand it. For me, it was very hard to hear it."
Gaza's electricity company said on Monday that Israel had begun to reduce the supply of power to the Hamas-ruled coastal enclave.
Spokesman for the company, Muhammad Thabet, said that as a result, power could only be supplied for two or three hours per day. Instead of supplying 120 megawatts, Israel is reportedly now sending only 112 megawatts per day. The move comes after Israel's security cabinet said it would reduce its supply of electricity to Gaza, in response to a request made by the Palestinian Authority.
Dayan, a firebrand feminist who is running for Labor Party leadership against 8 other men, asserted that the religious Zionist movement in Israel has co-opted Judaism and, in her view, does not represent the true intentions of the religion.
"For me, the Bayit Yehudi, the Jewish Home, took Judaism to fascism. Because as I know Judaism, it's totally different. I would say, Mizrah Judaism is very open, open to other people," Dayan told i24NEWS.
For Dayan, Judaism means coexistence with Arabs and a plurality of voices being heard.
"My grandmother and her mother before her, we always lived with Arabs, "Dayan said. "So, for me, the hatred and the nationalism and the ultra-nationalism is not Judaism... I feel sometimes when I hear some of the extremists in this party, yes, the messages are not Jewish messages."
Dayan criticized the religious right in Israel, but affirmed that religious voices and members of the ultra-Orthodox community need to be represented as well.
"I think in Israel, it's very political. Religious is very political. I think this is one of the main problems in this country today. Because for me, as an ultra-Orthodox [Jew], to get inside the house of my neighbor and tell him how to live his life, for me it's a problem. And I think we should open the status quo to discussion because if you speak to people in the Haredi world and not the rabbis and politicians, you hear other voices. And these voices should be heard," Dayan said.
You need to be logged in in order to post comments. Sign up or log in
Dina Dayan is a precious new voice in Israeli politics. She is not considered a real contender for Labor Party leadership, but, I sincerely hope that she will continue to be heard beyond the current leadership race.