Netanyahu calls on fellow Likud members to defend him amid 'political lynching'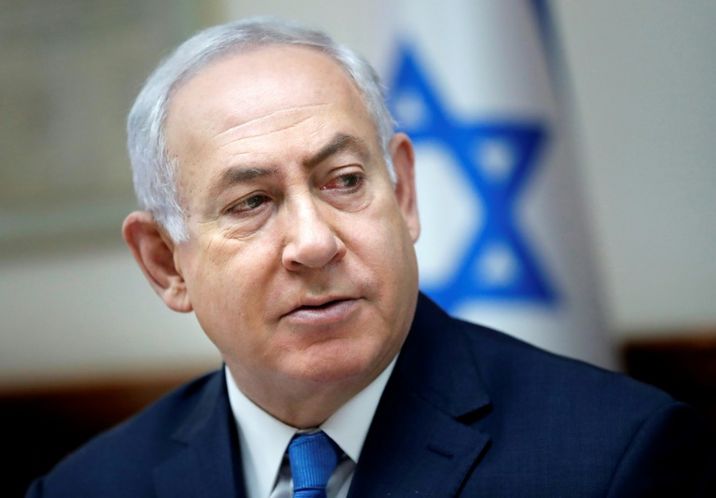 Le Premier ministre israélien Benjamin Netanyahu, le 3 juillet 2017 à Jérusalem
THOMAS COEX (AFP)
Netanyahu is currently under investigation in a series of probes involving alleged financial corruption
Israeli Prime Minister called on fellow Likud party members to convene on his behalf Thursday, amid scandalous allegations in two corruption charges against him, claiming that the media and his opposition are conspiring against him.
Netanyahu told his closet colleagues: "There's an attempted political lynch against me conducted by my political opponents and the media."
He apparently told them that they should defend him against attacks, which Knesset member Miki Zohar subsequently did.
"We are tired of the unforgivable slander  against the prime minister," Zohar declared.
"We are going to attack, tired of all the unforgivable slander toward the prime minister. We have conclusive data that the prime minister has nothing to do with any of the cases in question," he continued regarding the ongoing investigations against Netanyahu. "It's time to stop trying to blame him for everything that happens in the country. We must stop this unreasonable approach in which the prime minister is always guilty until proven otherwise."
Netanyahu is currently under investigation in a series of probes involving alleged financial corruption. Police also suspect Netanyahu has received gifts from Israeli and foreign businessmen worth hundreds of thousands of shekels in a graft probe dubbed "case 1000."
The second case, referred to as "Case 3000," centers on allegations that Netanyahu's lawyer David Shimron, pushed for multi-billion shekel deals in favor of German conglomerate ThyssenKrupp, which is his client in Israel.
In December 2016, anti-corruption police raided the office of a legal adviser at the Defense Ministry and impounded information concerning the cancellation of a public tender for the construction of warships, with the contract then going to ThyssenKrupp.