Lapid accuses fellow lawmakers of targeting Arabs in order to 'kiss a**'
Centrist leader advocated recognizing an independent Kurdistan and Armenian genocide
Key Israeli opposition figure Yair Lapid has warned the Israeli government against downgrading Arabic language status in Israel in order to "kiss [the] a**" of its political base and suggested tearing up the reconciliation deal with Turkey.
In an interview with i24NEWS on Thursday evening, amid rolling violence in Jerusalem's Old City, the leader of the centrist Yesh Atid party also said that while the Arab-Israelis who murdered two police officers were to blame for the ongoing crisis in Jerusalem, the whole saga "was all mismanaged."
Until the change of leadership in the Labor party earlier this month, polls suggested Yesh Atid was on track to gain more than 20 seats in the Israeli parliament, the Knesset, a drastic improvement on its current 11.
Lapid was scathing in his critique of the authoritarian Turkish President Recep Tayyip Erdogan, who has castigated Israel in recent days over the Temple Mount crisis.
"I believe enough is enough. I think Israel needs to stop trying to reconcile with Turkey every five minutes," he said. "We have a President, Erdogan, who is anti-Israeli, using a lingo which is sometimes on the verge of anti-Semitism and sometimes beyond."
He suggested going "to places we've wanted to go for long time, like recognizing an independent Kurdish country, like saying it's time for us to recognize the Armenian Holocaust, I mean I think us as Jews more than other nations need to do so."
Both the Armenian genocide and independence for the country's large Kurdish minority are hot-button domestic issues in Turkey, and deliberations about them in other countries frequently elicit an angry reaction.
Lapid, who was Finance Minister during Prime Minister Benjamin Netanyahu's third term from 2013 to 2015, emphasized at the beginning of the i24NEWS interview that he has a rule to not criticize the Prime Minister in front of foreign audiences.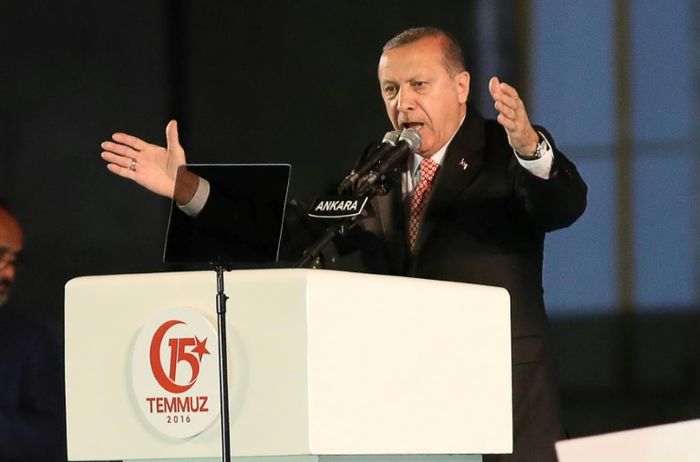 He did, however, turn to his parliamentary colleagues on the Israeli right, who are currently attempting to get a bill through the Knesset that would diminish the official status of the Arabic language in Israel.
"The current wording is downgrading Arabic, it has no practical meaning except that it allows them to insult Arabs," he said.
"Twenty per cent of Israelis are Arab Israelis, they are citizens of this country, we don't need to downgrade their language in order to make sure somebody is - I don't want to say kiss ass to his own base - but I just did."  
"It's politics over policies. The Israeli government got scared that it won't be considered right wing enough for its base, so they decided to promote several bills, in order to flatter the extreme right wing," Lapid asserted.
On the Temple Mount, the former TV anchor and columnist stressed that Israel has sovereignty over the volatile compound, the holiest site for Jews and third holiest for Muslims.
"It's Israel, Jerusalem is Israel, it is united and it always will be," he said.
"No one in Israel has ever thought about hurting Muslim feelings, about endangering Muslims' right of prayer in the Temple Mount … they just said look they killed two guys over here and we need to make sure  nothing like this happens once more.
"I have one recommendation…. make sure you have all the players around the table before you make decisions on the Temple Mount," he added.
The interview was recorded before Netanyahu's bombshell announcement that he supported executing Palestinian terrorists and the TV report that he had suggested annexing Israeli settlements and transferring Arabs out of Israel in a territory swap. 
Yair Lapid was interviewed on i24NEWS' The Debrief with Nurit Ben.