Netanyahu to introduce law making it easier to declare war: report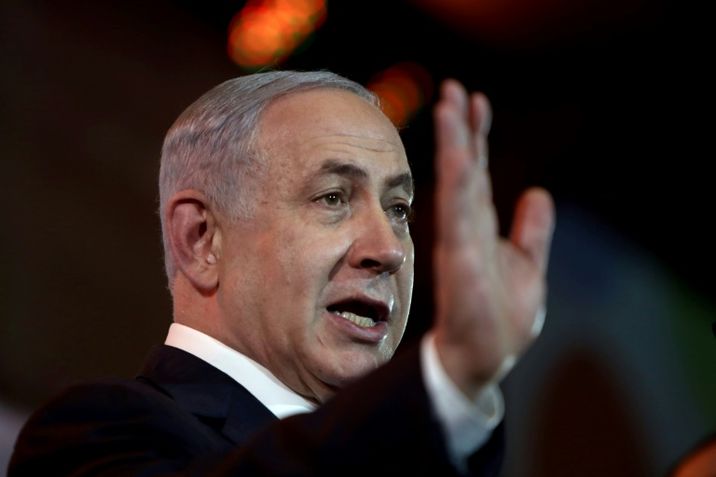 Israeli Prime Minister Benjamin Netanyahu gestures to the press in Jerusalem on January 14, 2016
GALI TIBBON (AFP/File)
Israel's Prime Minister Benjamin Netanyahu is promoting a legal amendment that would give him more leeway to declare war without consulting the full cabinet, Channel Two reported Sunday. 
The report said that Netanyahu intends to introduce legislation to the Knesset after the summer recess that would allow him to declare war - or a military operation that could trigger a war - without the prior authorization of the entire cabinet, but rather just the security cabinet.
Netanyahu reportedly covets the change, which would require amending one of Israel's Basic Laws, in order to prevent leaks from the full cabinet. 
The Channel Two report, from the station's authoritative political correspondent Amit Segal, said that Netanyahu likely also considered a change of process following an alleged incident in which former Israel Defense Forces (IDF) Chief of Staff Gabi Ashkenazi, and ex-Mossad director Meir Dagan refused to carry out a particular covert operation at the Prime Minister and Defense Minister's orders because it could lead to war and therefore necessitated the approval of the full cabinet. 
The station reported that Justice Ministry officials advised that such an amendment would prevent leaks - and potential operational damage - by restricting debate ahead of the launch of a military strike.