Ultra-Orthodox MK resigns after revelations he attended nephew's gay wedding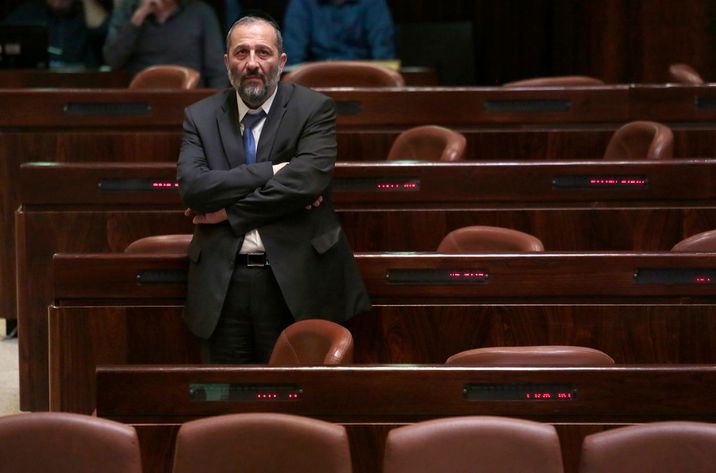 Israeli religious Shas party leader Aryeh Deri standing in the Knesset (Parliament) plenum in Jerusalem on 08 December 2014.
EPA
'I usually don't tell my kids to what events they should go, but this time attendance was mandatory,' he said.
A Member of Knesset (MK) from the Sephardic ultra-Orthodox Shas party resigned on Wednesday a couple of days after he revealed that he attended his nephew's gay wedding.
"My entire family went to the wedding," the MK, Yigal Guetta told Israel Army Radio earlier this week. "I usually don't tell my kids to what events they should go, but this time I told them attendance was mandatory."
Guetta also said that he told his children that the Torah rejects gay marriage.
"I had told my kids beforehand that 'we're going to make him happy because he's my sister's son and I want him to be happy, but I want you to know that according to the Torah this wedding is forbidden and an abomination," he added.
Guetta's presence at his nephew's marriage ceremony however, was enough to raise the ire of many Rabbinical figures in Israel's Orthodox community. Referring to his attendance at the wedding as a "desecration of God's name," five prominent Rabbis (Ben Zion Mutzafi, Moshe Tzedaka, Aharon Yirhi, Moshe Ohanona and Avner Marciano) called for him to be removed from his position, in a letter to the public.
After announcing his resignation, Shas Chairman Aryeh Deri, conveyed his gratitude to Guetta as well as an openness for him to continue in some other role helping to advance the party's agenda.
"Minister Deri told MK Guetta that he respects his decision, expressed his appreciation for him and thanked him for his valuable work and for the new and energetic spirit he introduced to Shas," |Deri's office stated.
Gay marriages are not officially accepted in Israel as the Chief Rabbinate does not perform or recognize them. However, gay couples can still have their marriages validated in Israel so long as they are certified by another jurisdiction.