Israel's Liberman on ultra-Orthodox military draft controversy: All must enlist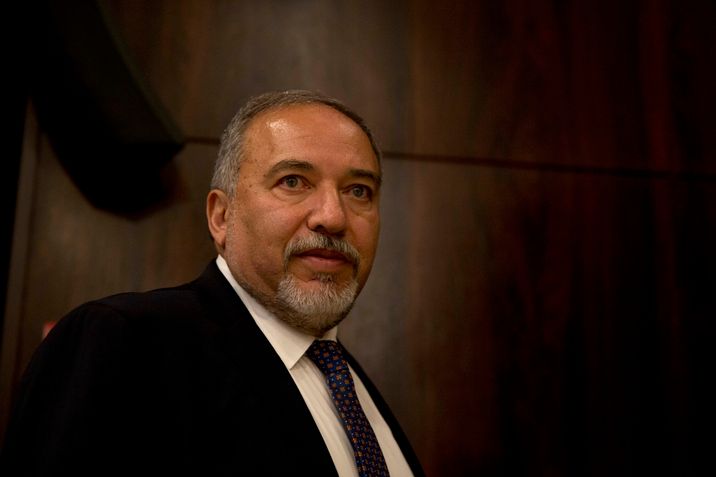 In this May 30, 2016 file photo, Israeli Defense Minister Avigdor Lieberman appears at the Knesset before his swearing-in
ASSOCIATED PRESS
Supreme Court ruling enraged ultra-Orthodox parties but was welcomed by centrist Yesh Atid party
Israeli Defense Minister Avigdor Liberman said on Wednesday that all young people should enlist in the army or national service, a day after the country's highest court enraged ultra-Orthodox Jewish parties by striking down a policy that effectively exempted religious seminary students from the national mandatory draft.
"Anyone who reaches the age of 18 must enlist," Liberman said at an event, according to Israeli media reports. "we are not fighting against the ultra-Orthodox or against the Supreme Court. We are attempting to approach the problem according to common sense."
Tuesday's Supreme Court ruling was welcomed by Yair Lapid, chairman of the centrist Yesh Atid party and one of the most prominent lawmakers outside of the government coalition. "Today we begin turning the rudder of the Israeli ship toward sanity and values," he said. "This is why we got into politics. Enlistment for all, work for all. Benjamin Netanyahu can't keep on being evasive. Enlistment in the IDF is for everyone. Everyone. Not just for suckers who don't have a party sitting in his coalition."
Members of the ultra-Orthodox community, who represent about 10 percent of the Israeli population and live in compliance with a strict interpretation of Jewish laws, have been exempt from service since the founding of the state.
But their draft exemption has long remained a controversial issue in Israel, and the government has made efforts to compel ultra-Orthodox Jews to either serve in the military or perform national civilian service.