Israeli opposition divided after Gabbay says no reason for settlement evacuation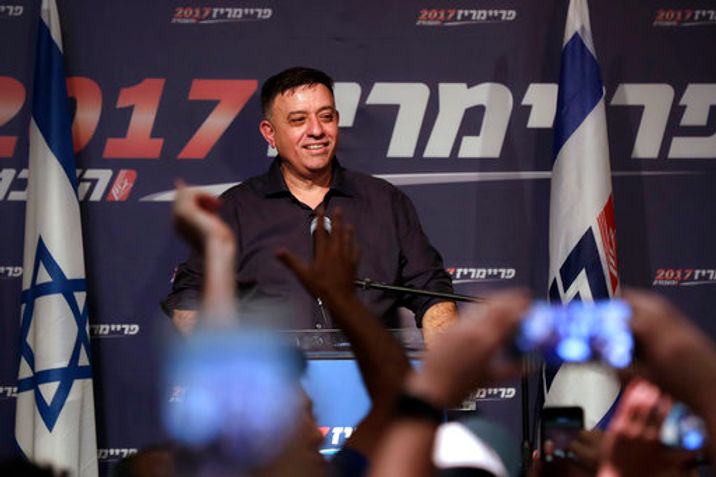 Avi Gabbay speaks to supporters following his victory in Tel Aviv, Israel, Monday, July 10, 2017
AP Photo/Tsafrir Abayov
Opposition politicians in Israel on Monday distanced themselves from comments made by Labor leader Avi Gabbay in which he said that settlements may be evacuated as part of a future peace deal.
"If there is a peace deal, then why evacuate? The dynamic that we have of peacemaking that requires evacuation may not actually be right. In a peace agreement, solutions can be found that do not require evacuation," Gabbay told Israel's Channel 2, in a Monday night preview of a longer future interview.
The response to the Labor leader, who is chair of the largest faction in the Zionist Union opposition bloc, was swift.
"We will have to part with the Palestinians, we will have to evacuate the settlements with pain and sorrow," tweeted Zionist Union lawmaker, Nachman Shai.
Labor politician Omer Bar-Lev tweeted: "When negotiations for a peace agreement are not on the horizon, it is not right to add preconditions. Stop building outside the [settlement] blocs stop and pass a law to compensate those who voluntarily evacuate."
Not all members of the Labor Party were quick to condemn Gabbay's words.
"The test of Avi Gabbay is not what he says in an interview with one television channel or another," said Yehiel Bar, according to Channel 2. "But rather a clear line of policy that will lead to elections and bold negotiations after the elections."
Head of the left-wing Meretz Party Zehava Galon posted her response to Gabbay on Facebook, saying: "Settlements under Palestinian sovereignty? Gabbay asked the Palestinians? I suspect that neither they nor the settlers will be enthusiastic."
In the face of criticism, Gabbay doubled down on his statements, saying: "I stand behind the things said, not the framing and the headline."