Rivlin defends media, judicial system, slams government in Israeli parliament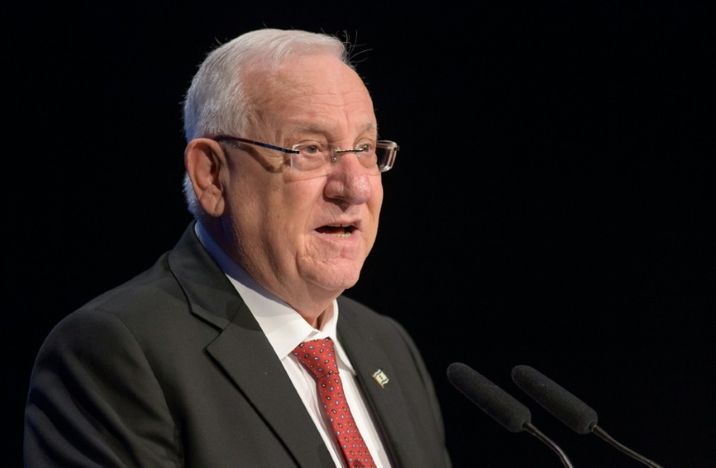 Le président israélien Reuven Rivlin, le 6 septembre 2017 à Munich
Matthias Balk (dpa/AFP/Archives)
The Israeli president warned that all sectors of society are becoming overly political
Israeli President Reuven Rivlin on Monday delivered a passionate speech in Israel's parliament, criticizing the government for over-politicizing the judicial system, the media and other sectors of society.
Rivlin slammed the government, which he claimed was governing according to its political will but failing to represent the needs of the Israeli people.
"We are witnessing today the winds of revolution or a second coup. This time, majority rule is the sole ruler," Rivlin said.
The president warned that all sectors of society are increasingly being taken over by politics and that this could be corrosive to Israeli democracy.
"The media -- political? The democratic institutions -- political? All of them, from the secretaries to the attorney general – political? The supreme court -- political? The security forces -- political -- and even the Israel Defense Forces are political?" Rivlin said.
Rivlin, who opened the winter session of Israel's parliament, took a jab at the current government, reminding lawmakers that their place is to represent the people of Israel.
"The Knesset is the representative of the sovereign, the people of Israel, the entire people of Israel. In this house we must remember that it is the people we must live up to. This wonderful people who we have been privileged to serve and represent," the Israeli president said.
Issuing a warning to lawmakers, Rivlin asserted that this over-politicization of institutions could destroy Israeli statehood and its basic institutions.
"The government, the legislators, have the right and duty to make systemic changes, sometimes dramatic and binding," said Rivlin. "But what is the difference between this and the damage to the legitimacy of the institutions themselves? Do we no longer need them? This atmosphere of 'delegitimization', the atmosphere of 'all political,' permeates into society today and the public which receives the message that there is no more statehood."
Rivlin's speech comes hours after Israeli prime minister Benjamin Netanyahu announced he would not be speaking the annual Jewish Federation General Assembly, slated for November in Los Angeles, amid reports he does not wish to share the limelight with Rivlin who will be speaking at the conference.