Ultra-Orthodox minister quits Netanyahu gov't over Sabbath rail work dispute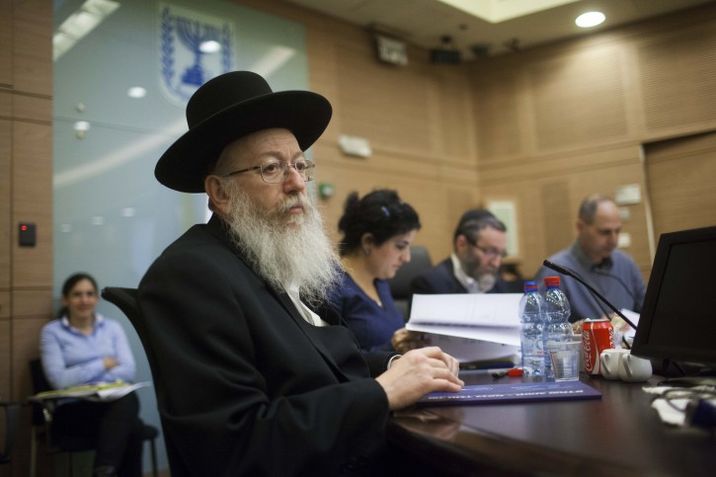 Le ministre israélien de la Santé Yakov Litzman à la Knesset
Knesset
Netanyahu will take over Health portfolio, leaving Litzman's position open should he decide to rejoin cabinet
Israel's Health Minister and head of the ultra-Orthodox United Torah Judaism party Yaakov Litzman resigned from his position in Prime Minister Benjamin Netanyahu's ruling coalition government on Sunday, after the two failed to settle a dispute over ongoing railway infrastructure work during the Sabbath.
Litzman informed Netanyahu on Friday of his intention to resign as Health Minister as of Sunday morning, after late-night talks between the two on Wednesday night ended in a stalemate over major rail work that took place on Saturday, the Jewish holy day of rest, which required the participation of over 100 Jewish workers.
"I resign from my cabinet position as health minister," Litzman wrote in his resignation letter.
"The decision follows the public works conducted on the Sabbath by Israel Railways," he added. "I cannot bear ministerial responsibility for the severe harm to one of the eternal values of the Jewish people, which is the Sabbath."
Israel's Hadashot news station (formerly Channel 2 news) reported Saturday that Netanyahu will take over Litzman's portfolio as Health Minister himself rather than appoint a replacement, in case United Torah Judaism retracts its decision and permit Litzman to rejoin the cabinet.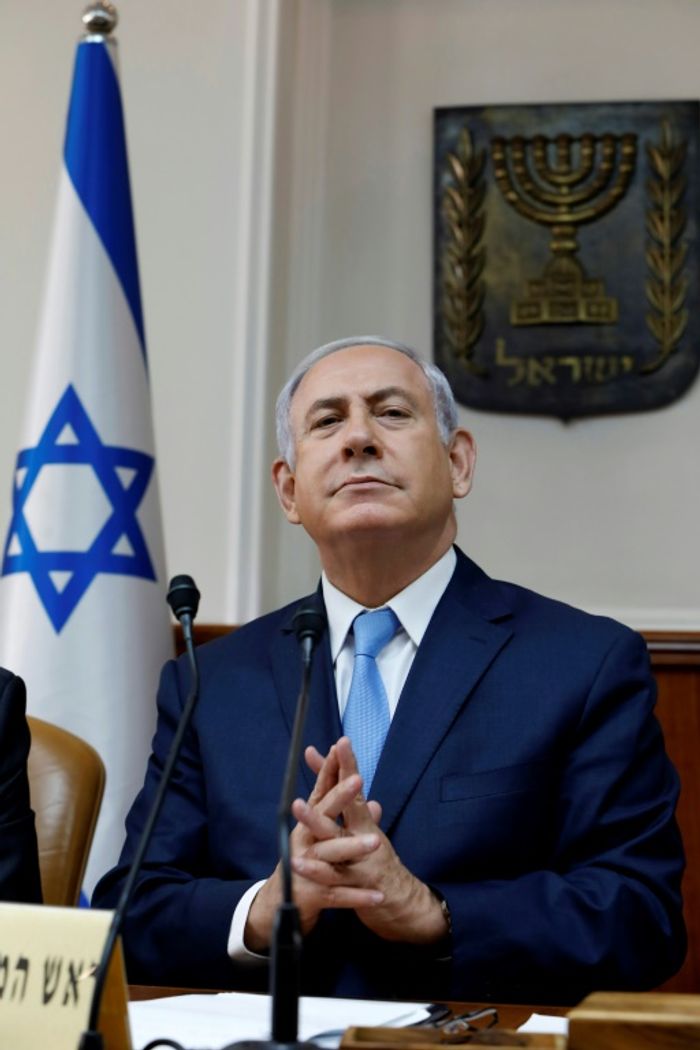 Netanyahu, head of the right-wing Likud party, said he regretted Litzman's decision and signaled he wanted to avoid calling for fresh elections.
"The national government headed by the Likud is the best for the state of Israel," he said at the start of a cabinet meeting. "I think that every member of the coalition has an interest in its continued existence; I don't think, I know."
While Litzman will retain his seat in parliament, Litzman's decision throws Netanyahu's fragile coalition into fresh crisis with ultra-Orthodox parties often playing a kingmaker role in his ruling coalition.
They control 13 seats in Netanyahu's coalition, which has 66 out of 120 seats in parliament and demand strict adherence to Jewish law.
According to Jewish law, Shabbat is a weekly day of rest that begins Friday at sunset and ends Saturday after sunset. Jews traditionally refrain from working or engaging in business activities on this day.
Violation of the Sabbath is a particularly sensitive issue for ultra-Orthodox parties, and Litzman had threatened to pull his party's backing from Netanyahu's coalition over the dispute.
Nonetheless, Israel's Minister of Labor and Social Affairs Haim Katz on Friday morning authorized work permits for "critical work" on Saturday.
Evoking a legal loophole that permits breaking religious law in order to save a life, Katz said that if the work was left incomplete it could endanger lives, and called the decision to permit only essential work a compromise that "reflects full consideration for the feelings of the religious public, on the one hand, and maintaining the routine of train users on Sunday, on the other."
The national rail company says some Sabbath work is necessary in the interests of public safety and to avoid congestion on roads. They say working on Saturdays is less disruptive to travelers, when no trains run.
Litzman says that is untrue.
"To my regret Israel Railways has lately made the Sabbath day national maintenance day," he told Israel's Army Radio after handing in his resignation to the cabinet secretary.
"It unnecessarily does all its rail maintenance work on the Sabbath," he said.
The train issue threw Netanyahu's government into crisis last year, and Israel's Supreme Court was forced to issue an interim order to prevent the prime minister from banning railway construction on Shabbat in the face of protests from the coalition's ultra-Orthodox factions.
See also:
Israel's top court rules to permit Sabbath opening for Tel Aviv supermarkets