Ex-Israeli PM says Trump moving embassy to Jerusalem would be a 'great thing'
Ehud Barak has attempted to set himself up as a political rival to prime minister Benjamin Netanyahu
Just hours before President Donald Trump is expected to sign a waiver keeping the United States embassy in Israel in Tel Aviv, a former Israeli prime minister said moving the mission to Jerusalem would be a "great thing" for Israel.
To compensate for falling short of his campaign promise to shift the embassy, Trump is finalizing a plan to declare Jerusalem as Israel's "undivided" capital, according to several media reports late Thursday, in a move that could imperil the administration's own efforts to revive the stalled Israeli-Palestinian peace process.
However in an interview with i24NEWS on the sidelines of the Israel Policy Forum in New York on Thursday, Ehud Barak speculated that the Palestinians may have "told [the White House] behind closed doors that it's okay with them."
"Probably it's kind of a step taken by the administration to tell the Palestinians 'don't make it an issue that kind of [would] make or break a deal," he said. "'We would recognize Jerusalem as Israel's capital and we are still forthcoming to propose a plan that will answer your needs as well.'"
"I think it would be great news for us," the combative ex-defense minister said. "Jerusalem is our capital, I would like to see all the embassies of all countries, not just the United States, deployed there. I think it would be a great thing."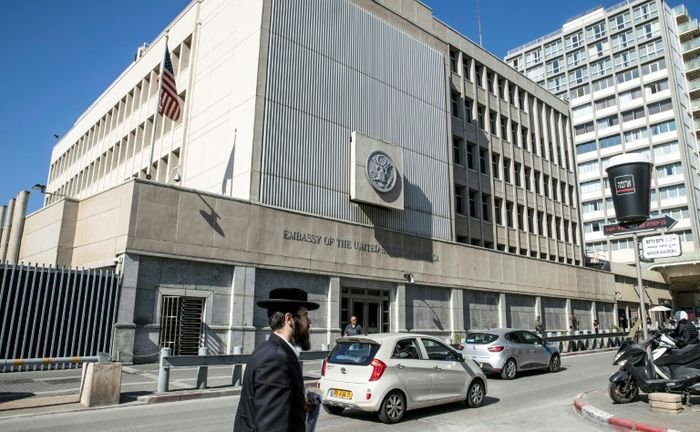 Barak, a former Israel Defense Forces (IDF) chief of staff, served one term as Israel's prime minister from 1999 to 2001, and later returned to politics and served as defense minister under Ehud Olmert's government.
In recent years he has morphed into a vocal critic of Netanyahu and refused to rule out making a third political comeback.
"I don't think that I'm interesting enough to be a subject of public discussion in front of cameras," he said in the interview. I am basically ... out of politics. I hope I won't have to jump into it again. I had achieved everything that could be thought of in the Israeli arena."
However, he did not rule out that "under no circumstances I might have to consider it seriously, but I hope these circumstances will never be created."
He also threw his support behind Avi Gabbay, the leader of his old party, Labor. In recent weeks the former entrepreneur has shed traditional positions of the left-wing camp in Israel by taking a softer line on Jewish West Bank settlements and offering to support the government's plan to forcibly deport thousands of African asylum seekers.
"He is to the best of my judgement very serious, capable person and he understands politics more than the eye meets [sic]," Barak said of Gabbay.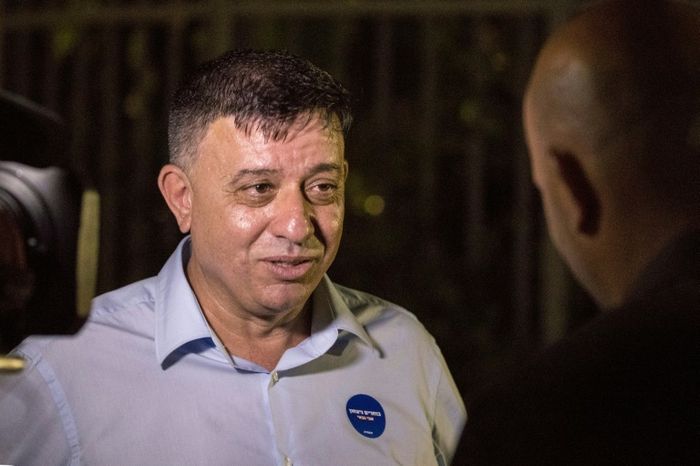 "And his daring steps, I believe, will show along the way that they were well thought of and I wish him and the center left will replace the government because that is what is really needed."
Barak presided over an ill-fated 2000 peace summit hosted by then-US President Bill Clinton. Its demise, which Barak blamed on the late Palestinian leader Yasser Arafat, was quickly followed by the bloody years of the Second Intifada, in which Palestinian terror groups waged a campaign of bombings and shooting attacks against Israeli civilians and soldiers and Israel responded with massive military force.
In light of the Trump administration's efforts to bridge the yawning gaps between the embittered Palestinian and Israeli leaderships, Barak said both share responsibility.
"Palestinians cannot be relieved of their part of the responsibility, but that's their issue. We are dealing with our choices and our need to act," he said.
"I followed the peace process for decades now. I was a ranking general when [former Prime Minister Yitzahk] Rabin first tried. I was then prime minister, I tried myself. I followed the attempts of Ehud Olmert later."
Israel, he argued, "should not be paralyzed by the fact that [the Palestinians] probably do not want any kind of reconciliation."
"In a way I am worried by the fact that their extremists -- Hamas -- and our extremists on the right wing both look for one state. So at least one of them is wrong."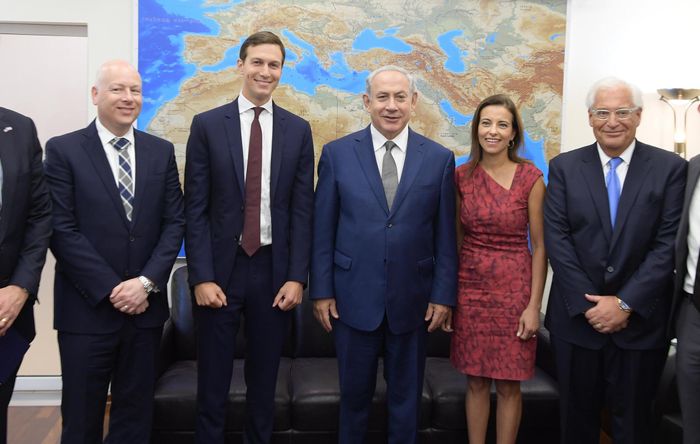 He was laudatory of the two men leading the White House peace push -- Trump's son-in-law and senior adviser Jared Kushner, and a former attorney for Trump, Jason Greenblatt.
"I hope they will be kind of thoughtful and decisive enough to propose something which really can simulate both sides to take steps," he said.
"Jason Greenblatt especially ... met everyone possible, met every leader in the region. Jared Kushner spent some time with many neighboring leaders and with our government, so I hope that he will bring something serious that will provide a launch pad for new negotiations."
His view of the Israeli government was much less kind.
"The government talk very highly about integrity and unity of the people, ahead of the sanctity and the unity of the land but they act exactly the opposite way," he argued.
"They basic try to lead us into one big Israel even at the price of torn-apart Israeli people and more important not having a solely Jewish majority within our borders but having deliberately a kind of one state with, in the future, an Arab majority and permanent civil war or a certain kind of Jewish version of the old South African regime, neither of which is the Zionist dream."