After protest, Netanyahu seeks change to bill altering police powers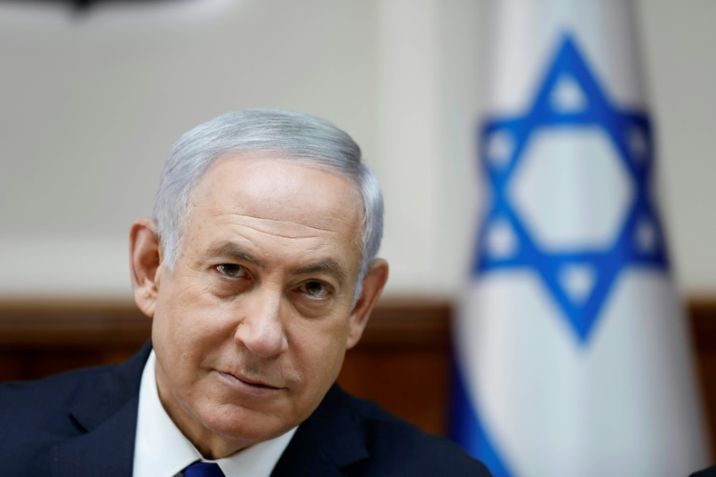 Le Premier ministre israélien Benjamin Netanyahu lors d'une réunion ministérielle le 12 novembre 2017 à Jérusalem
ABIR SULTAN (POOL/AFP/Archives)
'This is a victory of the honest over the corrupt!', Zionist Union MK Livni said
Israeli Prime Minister Benjamin Netanyahu called Sunday for changes to controversial legislation his opponents say was designed to help him survive ongoing police probes after tens of thousands protested at the weekend.
The controversial bill would prevent police from recommending criminal charges to state prosecutors or from publicizing charges in certain cases, but would be revised to explicitly exclude active police investigations into his affairs.
On Saturday night tens of thousands of people poured onto Tel Aviv's streets in an unprecedented demonstration of dissent against the legislation and wider government corruption.
The bill was criticized as a move to shield Netanyahu from both indictment in ongoing cases as well as from a barrage of public criticism.
Announcing revisions to the bill in a Facebook post on Sunday, Netanyahu said the bill -- spearheaded by David Amsalem of Netanyahu's own Likud faction -- would be specifically worded to exclude police investigations involving him.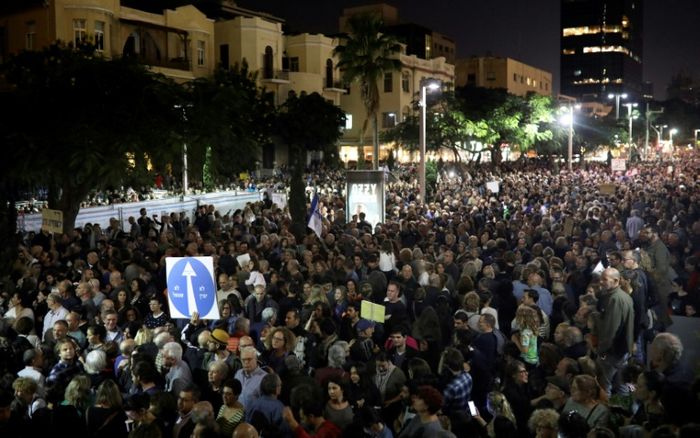 He said in the post that he was making the call because he did not want the law "to be used for propaganda purposes."
"In order for the discussion on the law to be substantive and not be exploited for political propaganda, I asked MK Amsalem to ensure the law is phrased such that it will not apply to the investigation into my matters," the Prime Minister said.
"In any case, it's clear to all that the police recommendations into my affairs are meaningless. It seems they were set from the start of the investigation, were leaked throughout, and have not changed despite the clear facts that were presented to them time and again — which prove there is nothing," he added, once again denying any wrongdoing on his behalf.
Netanyahu also seemed to criticize the police, saying it appeared a recommendation whether or not to charge him had been decided in advance regardless of the evidence.
The 68-year-old, who has been questioned by police six times in connection with the investigations, has maintained his innocence.
The premier has been implicated in a series of probes involving accusations corruption, including over his receipt of expensive gifts from a number of wealthy benefactors and an alleged 'quid pro quo' arrangement with Israeli media mogul Arnon "Noni" Mozes which would have provided benefit to Mozes' Yedioth Ahronot newspaper in exchange for more favorable coverage for the premier.
The investigations have stirred Israeli politics and led to speculation over whether Netanyahu will eventually be forced to step down.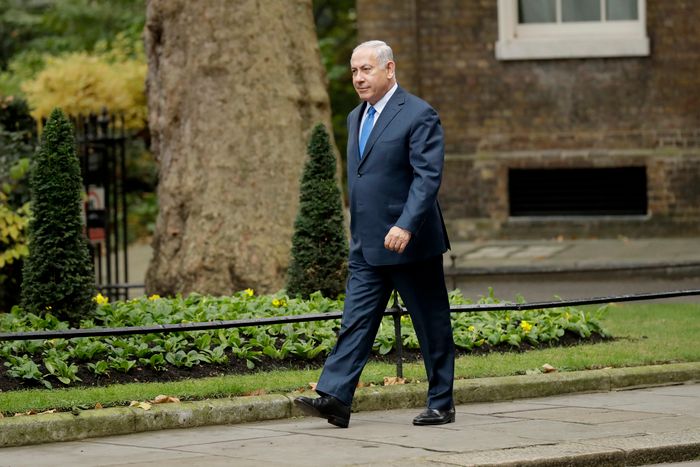 Zionist Union MK Tzipi Livni declared Netanyahu's police recommendation bill "back down" as a, "huge victory for the Israeli public," adding that, "this proves one must not lose hope."
"This is a victory of the honest over the corrupt!" She remarked.
Justice Minister Ayelet Shaked, speaking in Washington D.C. at the Brookings Institution's Saban Forum on Saturday night, publicly shunned the bill stating that the coalition was wasting its efforts on pushing through the legislation rather than focusing on more fundamental reforms for voters.
Last week, Israel's parliament approved a first reading of the bill, which would alter current practice under which at the end of an enquiry police tell the attorney general if they feel that they have enough evidence for a prosecution.
The bill would require the attorney general to ask the police for its input, but the police's opinion could not be made public.
A one-year prison term was envisioned for investigators who leak their conclusions.
Parliament was due to vote the legislation into law as early as Monday, but it is now expected to be delayed.
While calling for his cases to be excluded, Netanyahu maintained that such legislation was important to protect suspects from being smeared with premature leaks.
Separately on Sunday, police questioned for several hours David Bitan, a lawmaker from Netanyahu's Likud party and the leader of the coalition in parliament.
The investigation concerns suspicions of corruption and links between members of the Rishon LeZion municipality near Tel Aviv, including Bitan, and organised crime, police sources said.
Bitan, who is very close to Netanyahu, has for weeks been among the biggest supporters of the bill on police powers, along with the bill's sponsor, David Amsalem who is also in Likud.
Ten members of the Rishon LeZion municipality were arrested and seven more summoned for questioning on Sunday, including Bitan, while police conducted a series of raids, the sources said.
See also:
Protesters turn out in tens of thousands for Netanyahu anti-corruption march