Netanyahu brands coalition a 'dangerous left-wing government'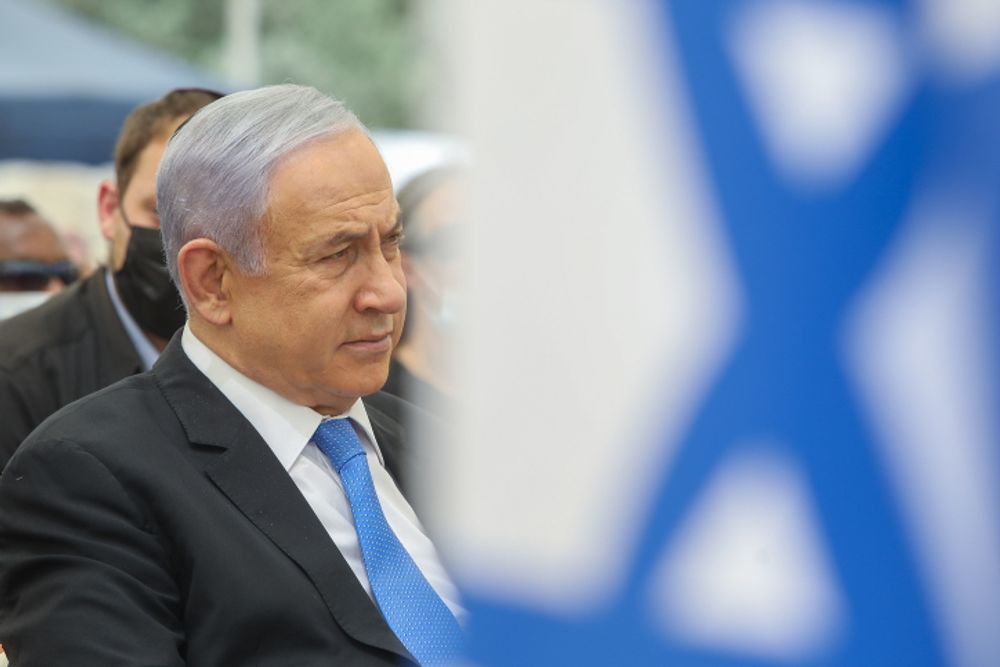 "It hasn't even been 24 hours, and Lapid and Bennett are leaning on Ra'am!" stated the Likud
There was no chance that Israel's longest-serving premier, who appears to be facing the fight of his political life, would go down without putting up much resistance - and so it has proved.
Prime Minister Benjamin Netanyahu on Thursday reminded his political opponents - and his allies - that he is arguably never more dangerous than when he seems to be boxed in a corner.
Using a well-worn trope, Netanyahu who is staring the end of his dozen-year tenure as prime minister in the face, tweeted that "all legislators elected by votes from the right must oppose this dangerous left-wing government."
Netanyahu had spent the day meeting with other party leaders from what would nominally be considered the right-wing bloc, as well as devising strategies to off-set the attempt to unseat his Likud ally Yariv Levin as Knesset (Israel Parliament) Speaker and how to respond to the potential formation of the replacement coalition government.
Likud was particularly irked that Ahmad Tibi's Joint List party had already thrown its support behind an immediate vote to relieve Levin of his position.
"It hasn't even been 24 hours, and Lapid and Bennett are leaning on the Joint List!" stated the Likud following Netanyahu's tweet. It added that it "would be like this every day and for every vote"
This article received 0 comments