Israelis protest government corruption on the streets of Tel Aviv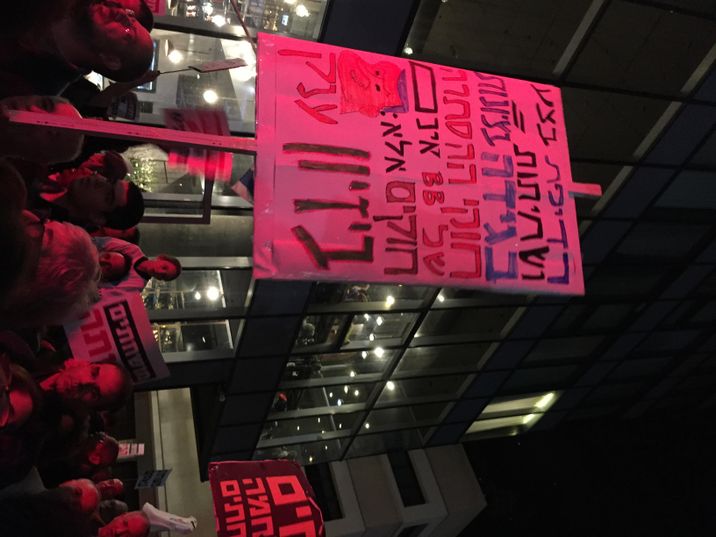 Third anti-corruption rally against Netanyahu government, Tel Aviv
Jess Manville
For fifth week in a row, Israelis chant against the embattled PM entwined in corruption probes
For the fifth Saturday in a row, thousands flooded the central Rothschild Boulevard in Tel Aviv, chanting "Netanyahu to jail!" to protest the Israeli Prime Minister Benjamin Netanyahu and his government, currently undergoing a lengthy investigation for corruption.
Protesters have taken to the streets across Israel to express their public disdain and outrage at the government's recent attempt to push through a law that opponents say is designed to help the Prime Minister survive the series of police probes against him.
Netanyahu is suspected of having received luxury gifts from affluent individuals including Israeli businessman and Hollywood producer Arnon Milchan, who has also been questioned.
Milchan, a long-time friend of Netanyahu, reportedly sent him boxes of expensive cigars and other items worth tens of thousands of dollars.
Netanyahu has also been questioned over a secret deal he allegedly sought for favourable coverage with the publisher of top-selling Israeli daily Yediot Aharonot.
Investigators suspect that the alleged pact -- believed not to have been finalised -- would have seen him receive favourable newspaper coverage in return for helping curb Yediot's competitor, the pro-Netanyahu freesheet Israel Hayom.
Netanyahu has consistently denied any wrongdoing and says he has been the target of a campaign by political opponents.
You need to be logged in in order to post comments. Sign up or log in
December 30, 2017 10:00 PM
It's about time that official inquiries into Bibi's corrupting Administration come to fruition, spurred by public outrage! His rule has been strident, and divisive, not unlike his idol in the White House whose acolyte he is!