Israeli MKs join Israel-Palestinian memorial ceremony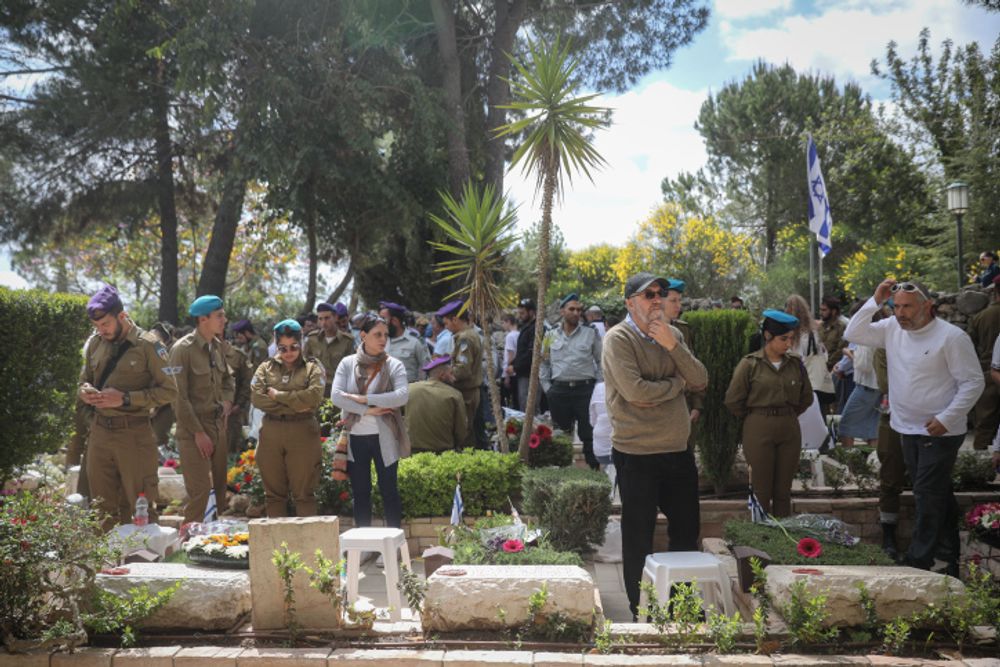 The ceremony brings bereaved Israeli and Palestinian families together
On the day of Israel's commemoration of its fallen soldiers and victims of terrorism, some left-wing members of the Israeli parliament attended an Israel-Palestinian memorial ceremony.
The ceremony brought bereaved families together, including Israelis who lost family members in Palestinian terror attacks, and Gazans whose loved ones were killed by Israeli airstrikes.
The event has been controversial from its very beginning as Israeli critics say that the situation of the grieving families is not equivalent.
"It is shameful to sit with terrorists. It shows that the left has lost its way, and they don't have the strength to fight for the just path," Bezalel Smotrich, Religious Zionist party leader, told The Times of Israel.
In total, six former and present members of the Israeli Parliament attended the event, including Labor MK Ibtisam Mara'ana, and Meretz MKs Mossi Raz, Michal Rozin, and Gaby Lasky who are all part of the government.
Also, Ofer Cassif, representing the communist Arab-Israeli party Hadash, and former Meretz leader Zehava Galon took part in the ceremony.
Prior to the event, Ibtisam Mara'ana stated that her participation in the event was not to undermine the pain of the bereaved Israeli families but "I believe that the way to avoid future wars and deaths passes through the acknowledgment of others' pain," she told Israel Hayom.
The two left-wing activist groups Combatants for Peace and the Parents Circle – Families Forum organize the ceremony and have held it on Israel's Memorial Day since 2006.
For security reasons the location of the event - which took place jointly in Tel Aviv and in the Ramallah - was withheld until shortly before it took place.
This article received 0 comments