Non-Jewish inspectors being trained to uphold 'supermarket bill'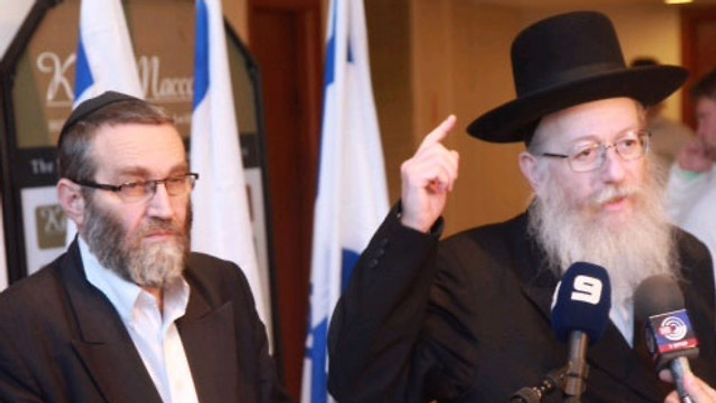 Ultra-Orthodox MKs Moshe Gafni and Yaakov Litzman
Courtesy Ynet
'We're not only preserving the status quo, we're also making progress on the subject of Sabbath observance'
Hundreds of non-Jewish inspectors are reportedly undergoing training in preparation to enforce the closure of shops on the Jewish Sabbath, an ultra-Orthodox lawmaker has been recorded telling a private meeting, Hadashot News reported Monday.
United Torah Judaism MK Moshe Gafni also told the meeting that he was happy with the changing tide of attitudes towards religion in the country, which was shifting more in favor of the ultra-Orthodox.
In early January, the Knesset (Israel's parliament) passed a bill into law with a razor thin 58-57 majority allowing the Minister of Interior Aryeh Deri who chairs the ultra-Orthodox Shas faction, to strike down municipal bylaws and shutter businesses on the Sabbath.
Despite internal wrangling within the ruling coalition a 15-hour filibuster by the opposition, the bill was passed.
The law will not affect the largely secular metropolis of Tel Aviv, which the High Court ruled in December 2017 could pass its own bylaws governing what stores may remain open on Shabbat.
Following the passage of the law Deri had said he would not enforce it due to the uproar it had sparked among the secular communities but the information revealed by Hadashot News tells a different story.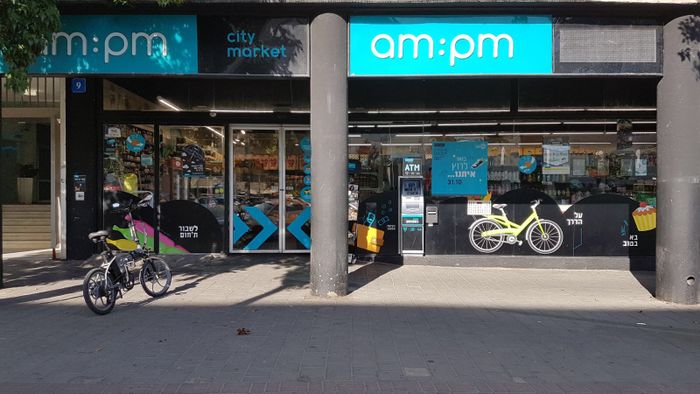 In the recording, Gafni can be heard informing the private meeting of the United Hatzalah emergency service that he had agreed to train hundreds of inspectors to enforce the law, in a meeting with Israeli Prime Minister Netanyahu.
"We're not only preserving the status quo, we're also making progress on the subject of Sabbath observance," Gafni said in the recording, The Times of Israel reported citing Hadashot News. He also allegedly swore his audience to secrecy noting that the information could, "cause damage, that all of a sudden people are moving on it."
"We are present in places where we have our schools, in place we never knew we could get into...In Kadima (in central Israel), in Nahariya...with 400 and 450 pupils who have no connection, and have never had any connection, with the ultra-Orthodox public," Gafin reportedly stated.
Critics of the so-called "supermarket bill" see it as an attempt to impose religious observance on the Israeli public.
At least five lawmakers from Defense Minister Avigdor Liberman's Yisrael Beytenu party had vowed to oppose or abstain during the vote, along with Sharren Haskel of Prime Minister Benjamin Netanyahu's Likud faction.
Ultra-Orthodox parties form a central plank in Prime Minister Benjamin Netanyahu's ruling coalition government, and the leader has sparked anger with his acquiescence to the groups on a range of issues.