Analysis: Liberman goes shopping for votes at Israel's Russian minimarkets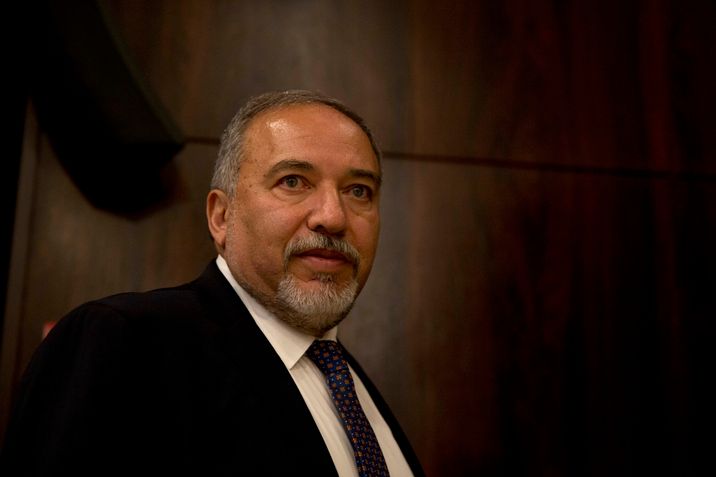 In this May 30, 2016 file photo, Israeli Defense Minister Avigdor Lieberman appears at the Knesset before his swearing-in
ASSOCIATED PRESS
Israel's Minister of Defense, Avigdor Liberman, could not have asked for more intense electoral boost than the last ten days has offered him.
Liberman's popularity surged as his party put forth a number of initiatives recently, including legislation advocating the death penalty for terrorists, and renewing his calls land-for-population trades that would see Arab-majority villages and their residents annexed by a future Palestinian state in exchange for Israel's West Bank settlements.
Other events – like a law shuttering Israel's minimarkets on Shabbat, the Jewish day of rest, or a slur about his 'Russian immigrant' status – fell into his lap from political heaven and helped revive Liberman's image both as a powerful and defiant leader, as well as the representative of his Russian speaking community.
Both of the aforementioned components of Liberman's carefully groomed image have been tarnished over time by his role as a cautious and responsible Minister of Defense. And so far, the change that has come with his increased portfolio has not born him any political gain.
Liberman, once the head of 15 seats in Israel's parliament, now holds only five. Recent polls show no growth, quite an unusual political situation for a lawmaker appointed Minister of Defense. It feels as if despite a positive reception from the military establishment, Liberman is still not publicly perceived as a natural choice to occupy the post.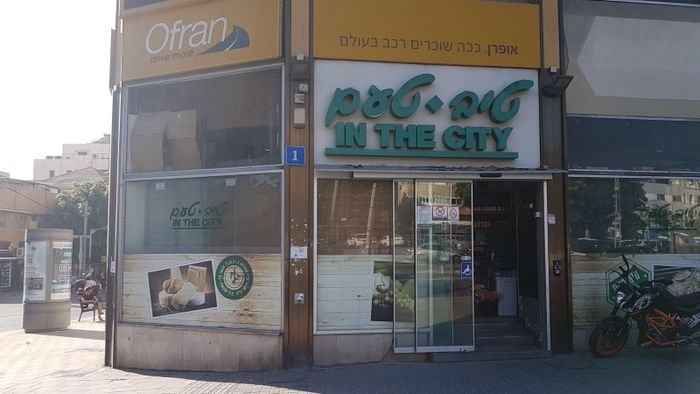 And then came the so-called 'minimarkets law', initiated by Israel's ultra-Orthodox parties with wide support from the ruling coalition. The immediate implication of the bill was the closure of mostly small, privately-owned minimarkets on Shabbat. The bill passed by a narrow margin; with Liberman's Yisrael Beytenu party voting against it.
Liberman knew exactly what he was doing by opposing the bill. Looking at recent polls, he sensed an opportunity to recruit his base – the Russian vote. Then Liberman did what he does best: the unexpected.
Informally dressed, Liberman drove from the small settlement where he lives on the verge of Judean desert to Ashdod, the sixth biggest town in the center of Israel. Ashdod was not a random choice. Ashdod is heavily populated by a Russian-speaking community (one third of the city's total population) and therefore the location of many small businesses catering to the Russian speaking community.
It is hard to think of a more powerful act of defiance than the Jewish defense minister walking on Shabbat into a local minimarket, a symbol of non-kosher trade and Russian cliental. Then, followed by a battery of press, ostensibly shopping for a cup of coffee and paying for it on camera.
In Israeli terms and under this government – seen widely as the most right-wing in years – Liberman's show was the equivalent of declaring a religious war. Stating post-vote on the new law, "this government betrayed the Russian community", Liberman was actually saying, "and here I come to save you".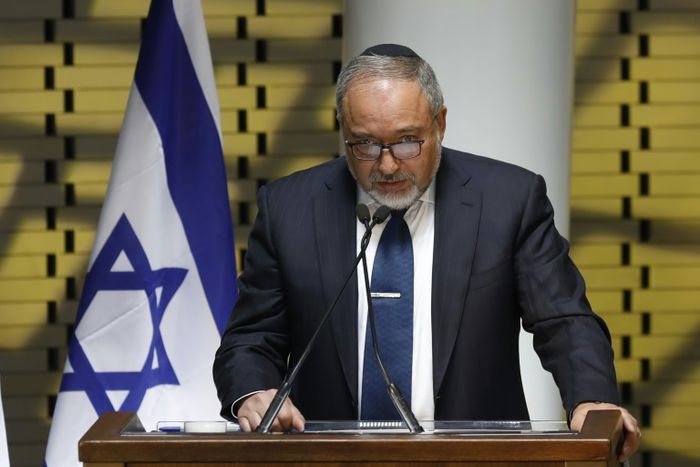 The impact was immediate. That very evening, about 2,500 angry Ashdod residents, many of them Russian speaking waving slogans in Russian, took to Ashdod's streets in an unprecedented demonstration.
It is not the most natural thing for newcomers from the former Soviet Union to do. Graduates of the Soviet system have little faith in the ability of an individual to change reality. Russian speaking Israelis – of all age groups – rarely take part in mass demonstrations. It's a matter of culture and mentality.
There were almost no Russian-speaking participants in the massive social protest of 2011, though most of the issues in that case were very relevant to their day-to-day lives. Liberman himself controlled the passive reaction by sarcastic and offensive remarks directed at the protesters.
There are also almost no Russian voices at the weekly anti-corruption protests sweeping the country recently. Corruption in public and political life is taken by granted by huge chunks of Russian immigrants (and now more veteran Israelis as well).
But closing the minimarkets touches on the most sensitive nerve in the Russian-speaking community – religious discrimination. And the offense is not only limited to the 350,000 newcomers not considered Jewish by Rabbinical law.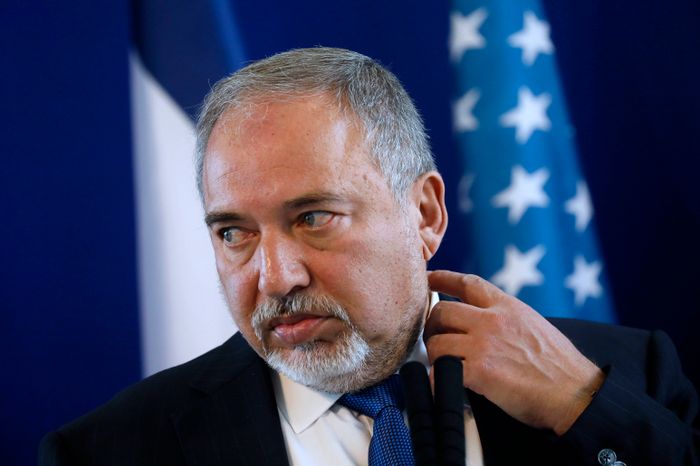 Nothing makes the Russian community in Israel feel more second-class citizens than religious discrimination and coercion. On top of that, there is an actual danger to their livelihoods if forced to close businesses on Shabbat.
Liberman rushed to Ashdod to clinch much-needed voters before they are hijacked by his arch-rival on secularism – Yair Lapid, head of the "Yesh Atid" party. In this race, Liberman has to emphasize his Russian roots.
And then, another gift, this one from Israeli cultural icon Gidi Gov, who rallied the Russian community behind Liberman when he attacked him as a "new immigrant with heavy Russian accent".
The entire Russian-speaking community – not only Liberman's supporters – were deeply offended by what sounded to them like a racial slur. Liberman did what all politicians do in similar situations: he made it collective, rather than personal.
Energized by recent events and Liberman's improved electoral status, Yisrael Beytenu immediately revived another of its legislative goals: to silence the Muezzin, or Muslim call to prayer.
Liberman -- both victim and victimizer -- is invigorated in his latest attack on Israel's Arab citizens, and still on collision course with the Russian community over who really owns this country.
It remains to be seen if these new developments are reflected in more encouraging polls.
Lily Galili is a feature writer, analyst of Israeli society and expert on immigration from the former Soviet Union. She is the co-author of "The Million that Changed the Middle East."