LIVEBLOG: Exit polls show majority for Netanyahu's bloc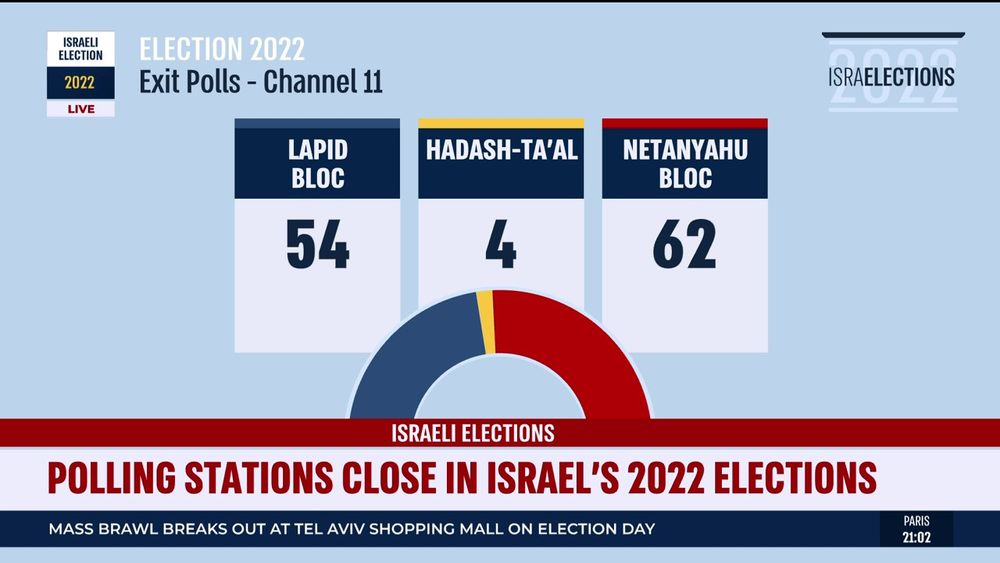 Final voter turnout reaches 71.3 percent, the highest since 2015
Gantz: 'Not too happy with the results'
'I'm very happy with everything I did, I'm not to happy with the results," Blue and White leader Benny Gantz told i24NEWS. "But we will wait for the real results.
"This is only the beginning."
Gantz earlier praised Israelis for voting, saying it "shows they care about the State of Israel."
Netanyahu: 'We are on the verge of a great victory'
"I can tell you, we still need to wait for the real results, but one thing is clear: our way, the way of the Likud, proved itself," said Netanyahu.
"We are on the verge of a very great victory."
Netanyahu said that "the people want another way. It wants security, it wants to lower the cost of living, it wants power; it doesn't want weakness, it doesn't want to bow its head."
He vowed to work, along with his supporters, to "lower the flames in public discourse, to mend the splits, to not just to expanding peace with our neighbors, but to expanding peace within ourselves."
Netanyahu thanked "the dear citizens of Israel who came to vote in their masses.," hailing "an immense vote of confidence."
Lapid says 'nothing is over' after exit polls show defeat
Israeli Prime Minister Yair Lapid addressed supporters of his Yesh Atid party hours after the exit polls were announced.
Lapid started his speech by stressing patience for the final results of the election and insisted that "nothing is over" until all the votes were counted. He also thanked the "almost one million Israeli citizens" who voted for his party.
"Yesh Atid grew and prospered while being responsible," he said.
"They want politics that is not based on hate or violence. They want a government based on democratic values and equality, based on the idea that we won't leave anyone behind. What we started must continue."
TV networks adjust predicted results as votes are tallied
Israel's main television networks adjusted their post-election forecasts as votes began to be counted.
Channel 12 News predicted the Yisrael Beytenu and Hadash-Ta'al parties to win five seats, up from four a piece, while Labor fell to five and Meretz slipped to four.
Channel 13 News also had Yisrael Beytenu gaining a seat, while the Kan public broadcaster had Yesh Atid picking up another mandate.
The pollsters for both channels said Meretz was in danger of falling below the minimum vote threshold.
However, all three networks continued to predict a narrow majority for the pro-Netanyahu bloc.
Election committee tallying votes
The counting of votes has begun, with the Central Elections Committee reporting the results from the first batch of ballots.
3,631 votes have so far been tallied — 0.1% of the total cast.
The committee stressed that not all the ballots are processed at once, thus "the results will look odd" over the coming hour.
Report: Likud to challenge final results if they don't portray exit polls
Vote shows 'rising extremism' in Israel, says Palestinian Authority PM
Projected results from Israel's election show "rising extremism" in the Jewish state, the Palestinian Authority's prime minister said Wednesday, after the extreme-right Religious Zionism alliance appeared headed for major gains.
"The rise of extreme religious right-wing parties in the Israeli elections... is a result of growing extremism and racism in Israeli society," Mohammed Shtayyeh said after exit polls indicated Religious Zionism could double its tally in parliament from seven seats to 14.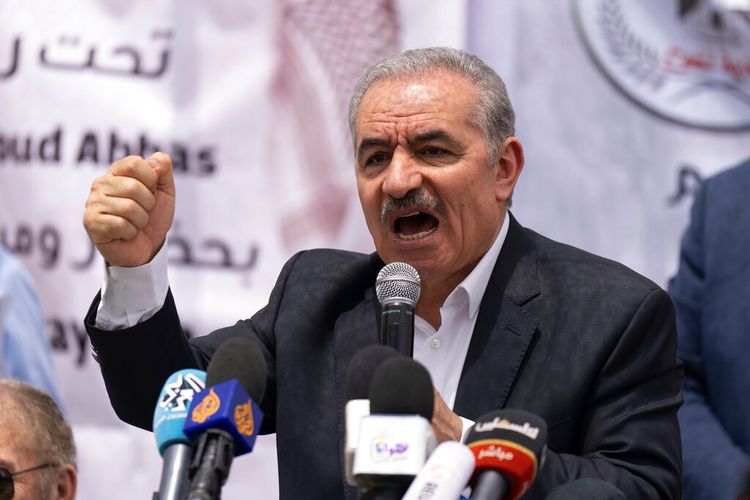 Ben-Gvir celebrates as supporters chant 'death to Arabs'
Itamar Ben-Gvir, head of the far-right Otzma Yehudit party, celebrated the results of the election's exit polls on Tuesday night as reporters at the scene heard his supporters chanting "death to Arabs."
The organizers of the event in Jerusalem urged the crowd to change their chants to "death to terrorists," according to reports.
"I am not yet prime minister," Ben-Giver said, adding that the Israeli public voted for "Jewish identity."
Final voter turnout reaches 71.3 percent, the highest since 2015
Israel's Central Election Committee announced a 71.3 percent turnout at 10 P.M. as polls closed - the highest turnout since the 2015 elections.
Labor, Meretz heads to forgo election night speeches
The leaders of the left-leaning Labor and Meretz parties will not speak at their factions' post-election events on Tuesday night, citing "the uncertainty of the results."
Both Meretz and Labor are part of Prime Minister Yair Lapid's outgoing coalition, which exit polls forecast won 54 to 55 seats, versus 61 to 62 for Opposition Head Benjamin Netanyahu's bloc.
Netanyahu reacts to exit polls: 'It's a good start'
Opposition Leader Benjamin Netanyahu hailed the exit polls that showed his right-religious bloc winning a narrow majority in the elections.
"It's a good start, that's all I can say right now," Netanyahu said. "It depends on the real count."
Central Election Committee calls allegations of voter fraud 'baseless'
Israel's Central Election Committee responded to allegations by Likud members of voter fraud in Arab communities.
The commission said it "received a request regarding a so-called 'unfolding event' in the Arab sector," but that after checking with authorities, it was "not aware of any unusual incidents in the Arab sector."
"Given that the counting has only begun at this time, there is certainly no basis for baseless rumors about so-called 'fakes' in this or that sector."
Head of ultra-Orthodox Shas party hails 'incredible achievement'
The head of Shas, which is part of Opposition Leader Benjamin Netanyahu's right-religious bloc, hailed the "incredible achievement" for his ultra-Orthodox party after exit polls had it winning 10 seats.
Aryeh Deri pledged that Shas will look out for "the weakest sectors" of Israeli society and will "strengthen the Jewish identity of Israel and the fight against the cost of living."
Likud MK Danny Danon 'optimistic' after exit polls show majority for Netanyahu's bloc
Likud MK Danny Danon told i24NEWS that he was "optimistic" after exit polls showed Opposition Leader Benjamin Netanyahu's bloc with a majority of seats.
"Most Israelis told the public they have confidence in Netanyahu, not [Prime Minister Yair] Lapid. I believe Likud will form the next government and be able to change all the mistakes that Lapid made in the past year," he said.
"We know how to bring prosperity to Israel. We will serve all Israelis."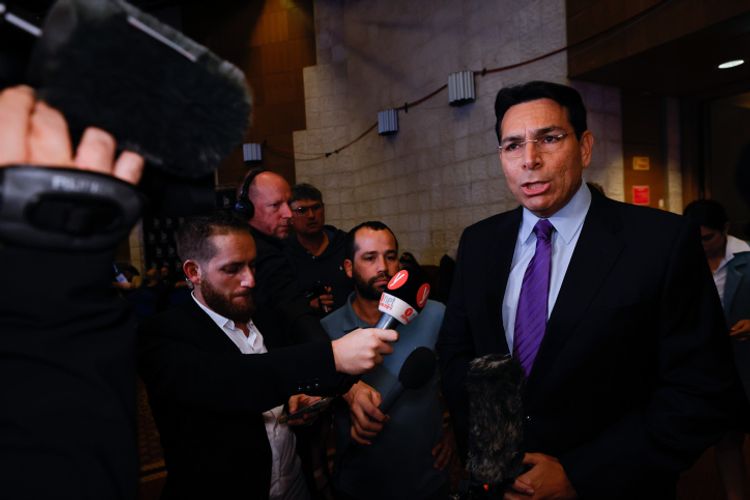 Arab nationalist party Balad closing in on electoral threshold
Arab nationalist party Balad received three percent of the votes, just below the 3.25 electoral threshold needed to gain parliament seats, according to a Channel 12 News exit poll.
After exit polls showed Balad falling just short of the minimum vote threshold in several exit polls, party leader Sami Abou Shehadeh said he still has hope his bloc will "prove victorious."
"Exit polls don't take into account the last few hours because they close early and the rising turnout will prove Balad victorious," he said, claiming that polls "have never been fair to Balad."
Far-right party leader rejoices at exit poll results
Religious Zionism leader Bezalel Smotrich celebrated his party's showing in the elections, tweeting "Religious Zionism made history, this is a victory for the religious Zionist camp."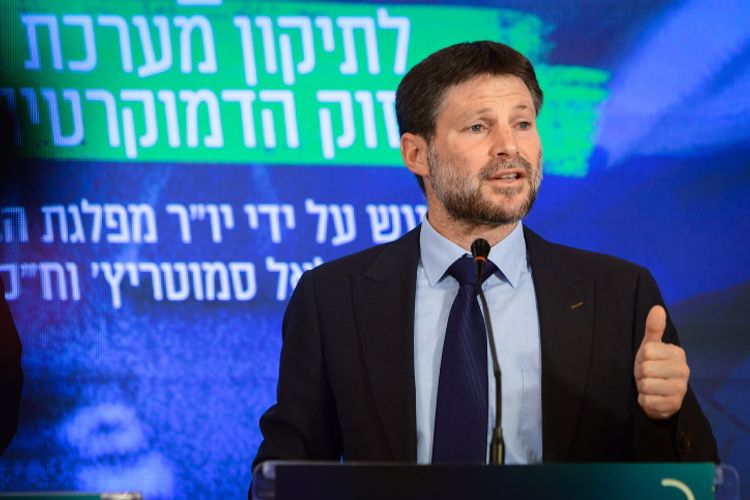 'We'll make sure voter fraud didn't happen in Arab communities' - Likud MK
Miki Zohar, a member of Opposition Leader Benjamin Netanyahu's Likud party, said they would work to ensure that voter fraud did not occur in Arab cities.
"We will make sure that the results from the Arab communities will be true, accurate and untarnished," Zohar told Channel 13 News, adding that Likud "sent a lot of people to the polling stations there. We knew ahead of time that it's an issue that we need to pay attention to."
Kan public broadcaster exit polls
Likud: 30 seats
Yesh Atid: 22 seats
Religious Zionism: 15 seats
National Unity Party: 13 seats
Shas: 10 seats
United Torah Judaism: 7 seats
Labor: 5 seats
Yisrael Beitenu: 5 seats
The United Arab List: 5 seats
Meretz: 4 seats
Hadash-Ta'al: 4 seats
Habayit Hayehudi: Under electoral threshold
Balad: Under electoral threshold
Channel 12 News exit polls
Likud: 30 seats
Yesh Atid: 24 seats
Religious Zionism: 14 seats
National Unity Party: 11 seats
Shas: 10 seats
United Torah Judaism: 7 seats
Labor: 6 seats
Meretz: 5 seats
The United Arab List: 5 seats
Yisrael Beitenu: 4 seats
Hadash-Ta'al: 4 seats
Habayit Hayehudi: Under electoral threshold
Balad: Under electoral threshold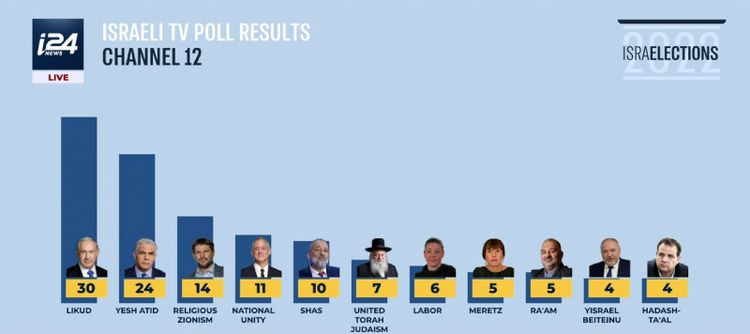 Channel 13 News exit polls
Likud: 31 seats
Yesh Atid: 24 seats
Religious Zionism: 14 seats
National Unity Party: 12 seats
Shas: 10 seats
United Torah Judaism: 7 seats
Labor: 5 seats
Yisrael Beitenu: 5 seats
Meretz: 4 seats
Hadash-Ta'al: 4 seats
The United Arab List: 5 seats
Habayit Hayehudi: Under electoral threshold
Balad: Under electoral threshold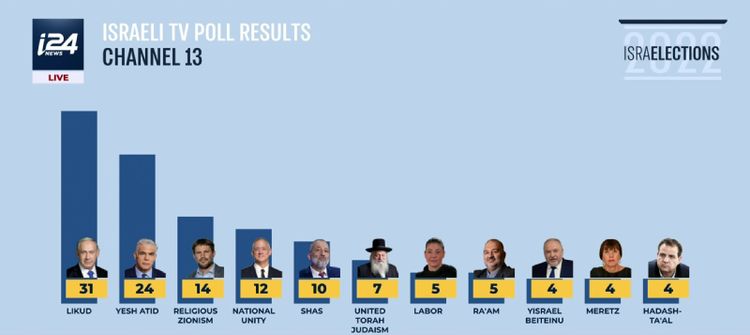 This article received 2 comments