Police to recommend indicting Netanyahu in at least one corruption case: reports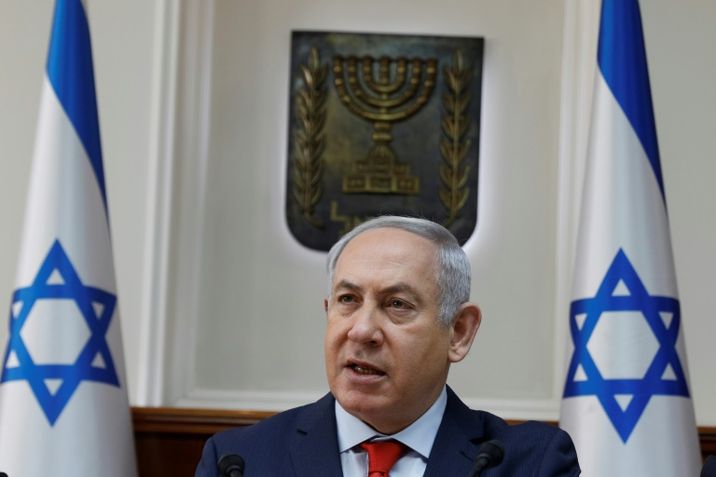 Israeli Prime Minister Benjamin Netanyahu opens the weekly cabinet meeting at his Jerusalem office on January 21, 2018
GALI TIBBON (POOL/AFP)
Netanyahu has strongly denied there is any substance to the investigations
Israel Police have decided to recommend indicting Prime Minister Benjamin Netanyahu in at least one case of alleged corruption, Israeli media reported on Wednesday.
Hadashot reported that police chief Roni Alsheich was presented with sufficient evidence to indict Netanyahu in one of the corruption probes involving him, but a second case requires further deliberation.
The police recommendation to the justice ministry will be sent early next week, according to several media reports.
The two cases surrounding Netanyahu are known as Case 1000 -- in which the police believe there is a clear case for pressing charges -- and Case 2000.
The former centers on suspicions that Netanyahu received gifts such as expensive champagne and cigars from wealthy businessmen including film producer Arnon Milchan and Australian casino mogul James Packer, in exchange for favorable government treatment.
In Case 2000, police are reportedly examining conversations with newspaper proprietor Noni Mozes, leaked excerpts of which were sensationally broadcast on Israeli television earlier this year, which revealed an alleged quid pro quo' arrangement with the Yedioth Ahronoth publisher to limit circulation of the newspaper's main rival in exchange for more favorable coverage.
As the reports emerged Netanyahu released a video on social media maintaining his innocence and saying that half of all police recommendations to indict end in nothing, and that only the state prosecutor makes a final determination on whether to serve a letter of indictment.
"I want to reassure you," he said, "there won't be anything, because I know the truth."
There is sufficient evidence to charge the prime minister with bribery over Case 1000, Ynet reported, but there are reportedly "holes" in the briefs of evidence for the second case that require further examination.