Netanyahu said to put brakes on West Bank annexation bill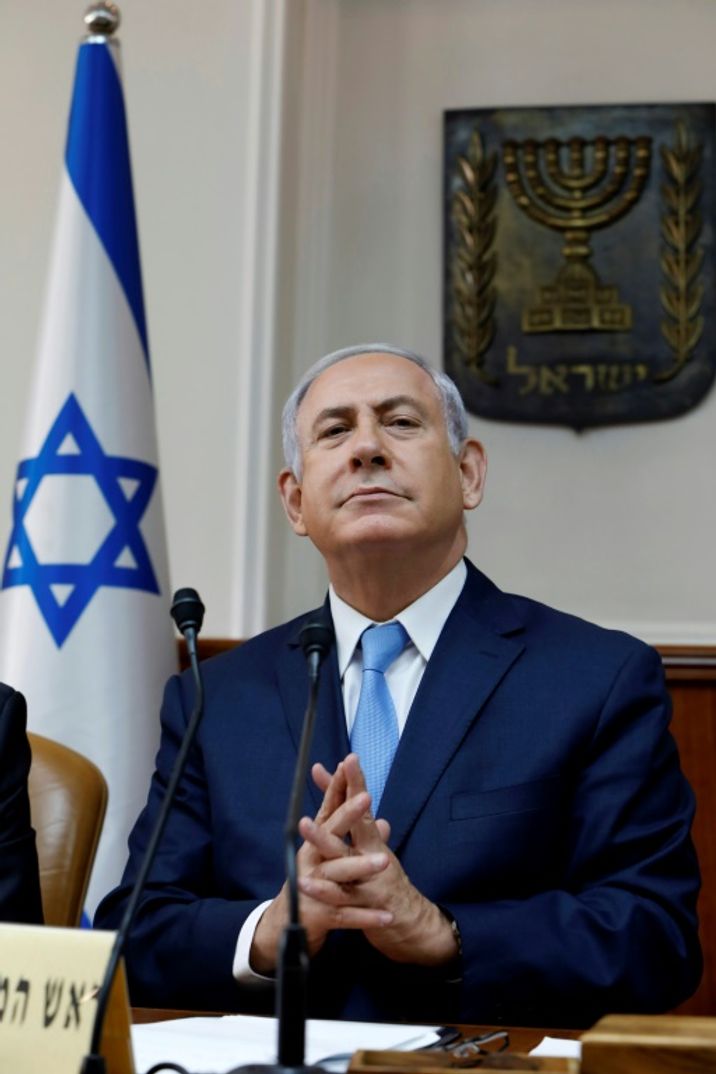 Israeli Prime Minister Benjamin Netanyahu opens the weekly cabinet meeting at his Jerusalem office on November 26, 2017
GALI TIBBON (POOL/AFP)
Netanyahu reportedly thinks the bill will be better received after Donald Trump has revealed his peace plan
Israeli Prime Minister Benjamin Netanyahu has reportedly told lawmakers in his Likud party to quit advancing legislation that would enable Israel to annex West Bank settlements until the White House reveals its peace plan. 
According to a report broadcast Thursday on Channel 10, Netanyahu believes that after US President Donald Trump reveals his plan to revive the Middle East peace process it will likely be rejected by the Palestinian leadership.
At that time, he reportedly told lawmakers, the White House would be far more amenable to negotiate with Israel about the status of settlements. 
If the legislation comes to a vote now Netanyahu would likely torpedo it, according to the report, because it could undermine Israel's currently dominant diplomatic position.
Likud Knesset member Yoav Kisch and Jewish Home party lawmaker Bezalel Smotrich have proposed a law that would apply Israeli sovereignty to the settlements, many of which sit on land that would nominally go the Palestinians under a peace deal.
Most of the international community see Israeli settlements in the West Bank as illegal. 
When related legislation proposing Israel incorporate several large settlements into Jerusalem's municipal boundaries was discussed last year, Netanyahu reportedly told the cabinet that the US had concerns about it. 
Shortly after coming to office Trump assigned his senior adviser and son-in-law Jared Kushner, as well as his former personal attorney Jason Greenblatt, to find a way of bringing Israelis and Palestinians back to the negotiating table. 
Palestinians say Trump has taken Israel's side in the decades-long conflict, and boycotted his administration after the December decision to recognize Jerusalem as Israel's capital. 
However Trump has also expressed public concern about Israeli settlement construction.