Israel: Lawmakers attempt to quell economic fears on judicial reform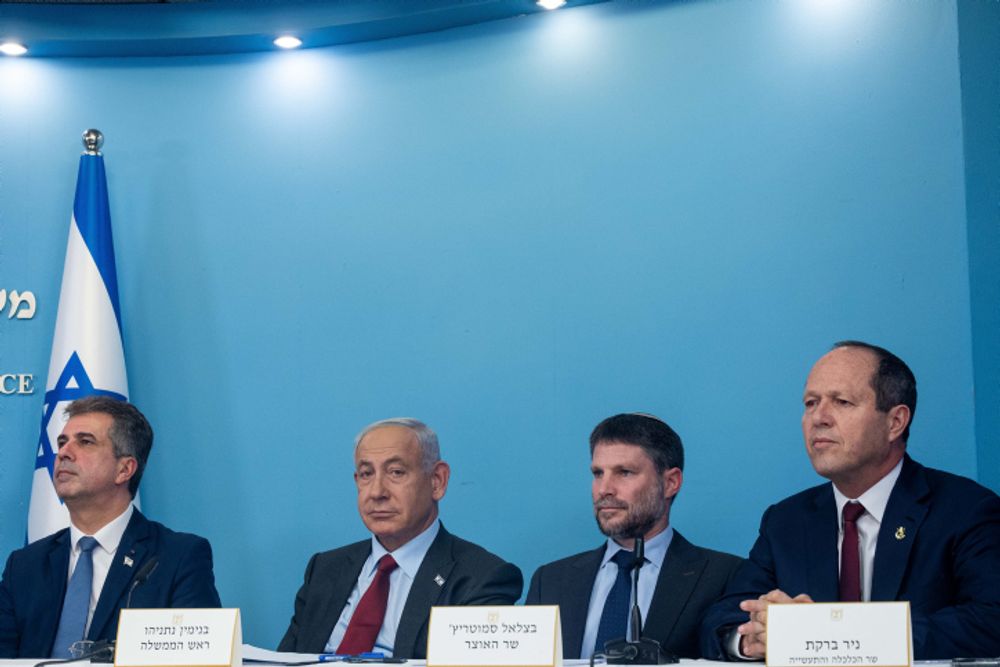 'In recent days, I have heard concerns about the effect of the legal reforms on our economic resilience; the truth is the opposite,' says Netanyahu
Israel's Prime Minister Benjamin Netanyahu and other ministers held a press conference on Wednesday to quell fears over the impact of the planned judicial reform.
"In recent days, I have heard concerns about the effect of the legal reforms on our economic resilience; the truth is the opposite," Netanyahu said. "Our steps to bolster democracy will not harm the economy. They will strengthen it."
The prime minister stated that more significant deregulation would boost the economy: "Superfluous legal processes are like sand in the wheels of the Israeli economy."
Finance Minister Bezalel Smotrich, Foreign Minister Eli Cohen and Economy Minister Nir Barkat also spoke at the conference, which comes after a warning from over 270 of Israel's leading economists, including Bank of Israel Governor Amir Yaron.
Yaron reportedly outlined for the prime minister the potential consequences of these judicial reforms, proposed by Justice Minister Yariv Levin. Additionally, over 250 senior Israeli economists from across the political spectrum published a letter on Wednesday morning warning against the reforms.
In the letter, the economists state: "We... express our deep concern regarding the government's actions intended to weaken the judicial system and public service's independence, which we think will cause unprecedented harm to Israel's economy."
Israel has also seen multiple protests in recent weeks against the judicial reform, the latest one on Saturday in Tel Aviv amassing over 110,000 people. Then, on Tuesday, Israel's high-tech workers held a demonstration against the reform.
This article received 1 comments