Israel's Herzog unveils 5-point plan for compromise on judicial reform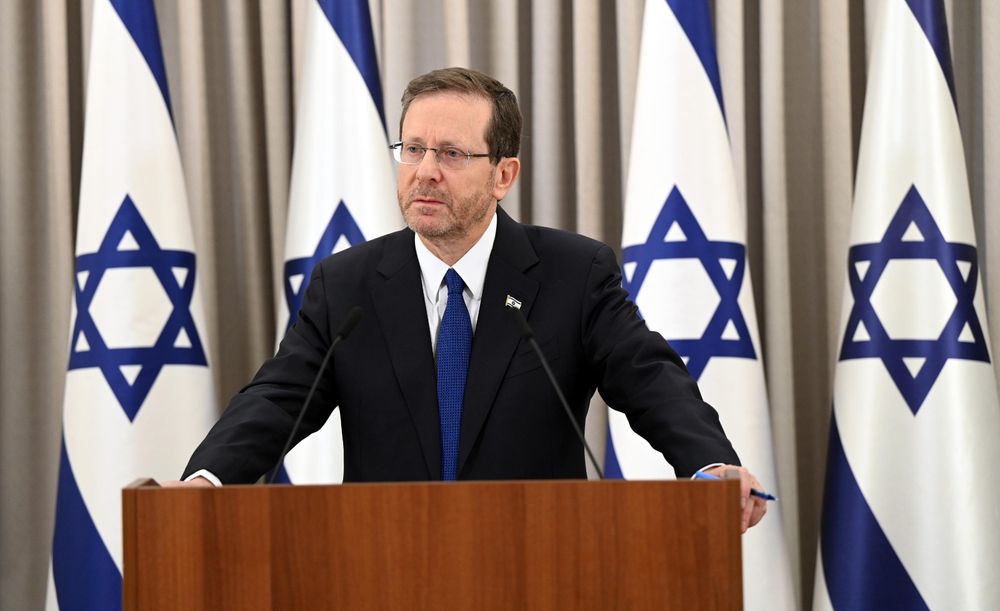 Warning that polarization set Israel on course to 'collision,' Herzog urges dialogue in national address
Urging to avert "violent collision," Israeli President Isaac Herzog on Sunday proposed a five-point plan to kickstart a dialogue on the judicial overhaul in a national address. He said that "some aspects" of the judicial reform as it was put forth by the government could "compromise Israeli democracy."
The five principles are as follows:
1. The basic law of the legislation that will regulate ordinary laws and basic laws and the relations between the authorities.
2. Reducing the overload in the judicial system - the Israeli government in coordination with the President of the Supreme Court needs to create a reform that will deal with this issue
3. Restoring the trust in the justice system - the government will approve a plan that will help the justice system overcome the torture of the law
4. Changing the composition of the committee for the selection of judges that will allow a balance between the various authorities in favor of any of the parties.
5. Achieving a broad consensus regarding the use of the so-called "standard of reasonableness."
Referring to the divides which, he felt, tear Israeli society asunder, Herzog said "I feel, we all feel, that we are in a moment before a collision, even a violent collision, a barrel of explosives before a blast."
While Herzog's job is largely ceremonial, the president in Israel is seen as a unifying force and moral compass.
Herzog has urged the protesters to hold a dialogue on the proposed reform package; Prime Minister Benjamin Netanyahu, Justice Minister Yariv Levin and other government officials stated they were open to negotiation, though they have also pledged not to slow the legislative effort.
Levin said that he heard positive aspects in Herzog's speech, but also elements that "perpetuate the existing unsound situation." He stated that he was open to dialog.
Herzog spoke a day before the coalition is planning to bring parts of the overhaul legislation for vote in the first of its three readings; also on Monday, protest organizers announced a nationwide strike.
This article received 2 comments