Israel's Netanyahu: 'It's time to talk' about judicial reform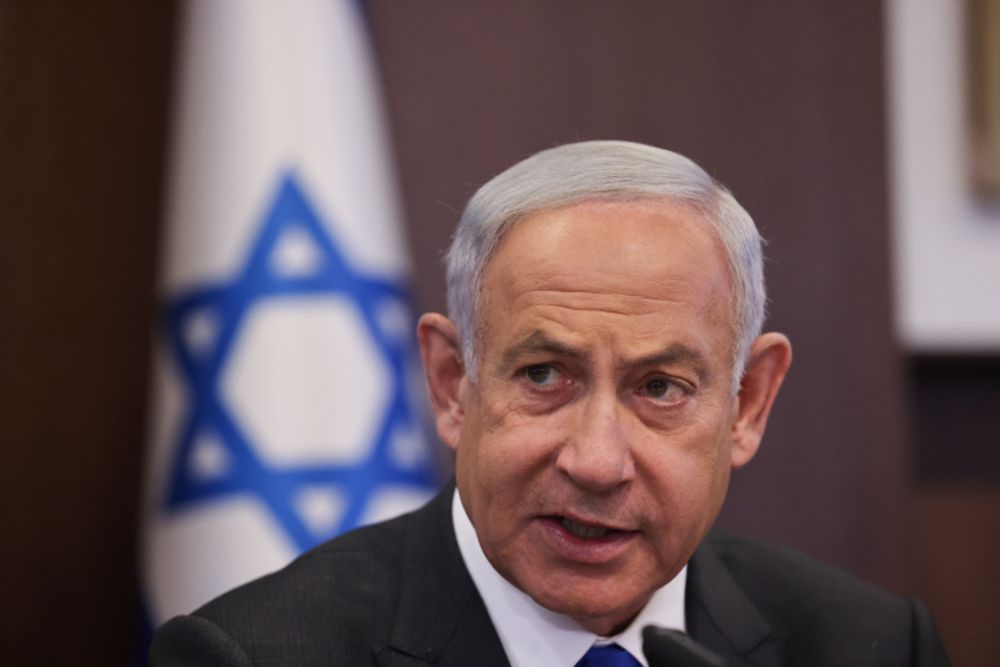 'We can do it, but it requires one basic thing from everyone - it requires leadership and it requires national responsibility'
In a Tuesday video, Israel's Prime Minister Benjamin Netanyahu called on the opposition and the public to engage in dialogue to "achieve a broad agreement for the benefit of all the citizens of Israel, for the benefit of our country" about his government's planned, controversial judicial reform.
"Israeli citizens, it's time to talk. I hear the voices in the people - I hear those who bless and I also hear those who fear. When there are disagreements between us, we can and should talk, in order to reach agreements or at least reduce the disagreements between us," Netanyahu urged.
He was referring to legislation being pushed by his government which would limit the Supreme Court ruling on Basic Laws, which function as Israel's constitution, while also changing the composition of the committee that selects judges. On Monday, Israel's parliament passed the first reading of the reform, which has split the Israeli public, with the governing coalition going forward on just some of the controversial measures after public outcry.
Click here for what you need to know about the contentious reform.
"It's in our hands," Netanyahu continued. "I believe we can do it, but it requires one basic thing from everyone - leadership and national responsibility. I am obliged to give all the backing and support that is required to lead to agreements, but for that, you have to stand up and speak."
"Unfortunately, until this moment, on the other side, no one has stood up. So I get up and I read from here: Let's talk - here and now - without preconditions. No excuses, so that together we will achieve a broad agreement for the benefit of all the citizens of Israel, for the benefit of our country."
Mass protests of opposers to the bill have erupted among the Israeli public. Critics of the reform believe the measures will damage Israel's democracy, while supporters say it will rebalance the relationship between judges and politicians in favor of democratically elected lawmakers.
Earlier on Tuesday, the United Nations called on Israel to pause its plans of judicial reform, saying it could harm human rights protections and that it needed wider debate and reflection.
This article received 1 comments