Israel's PM Netanyahu cuts short trip to Germany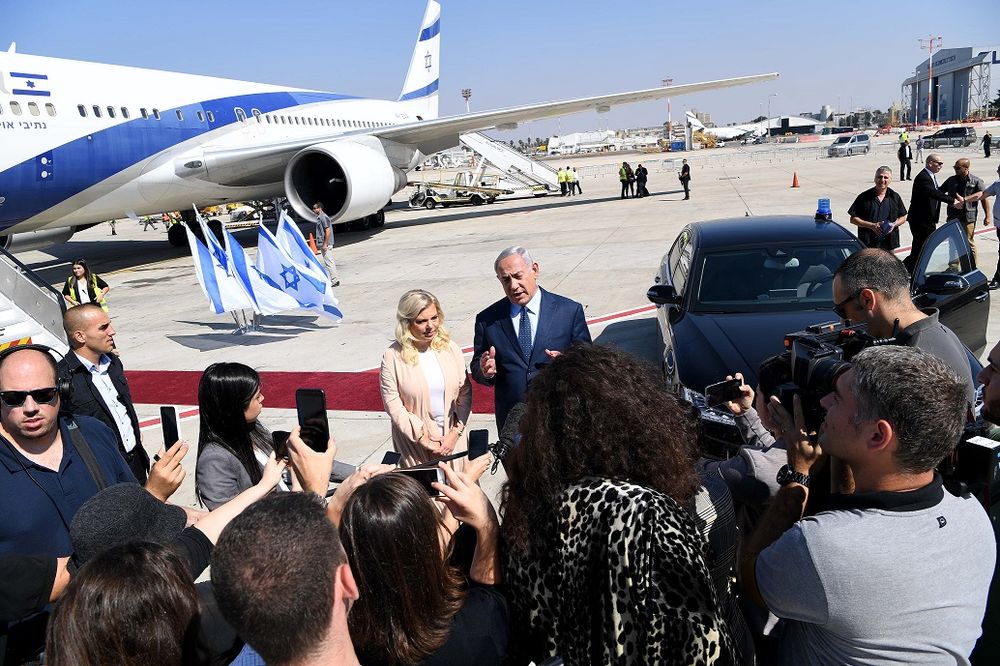 Protesters against the judicial reform threaten to block the road to the Ben Gurion Airport to disrupt Netanyahu's trip
Israel's Prime Minister Benjamin Netanyahu cut his trip to Berlin short and will return to the country tomorrow, his office said in a statement on Wednesday.
Netanyahu is set to travel to Germany on Wednesday afternoon as protesters against his government's judicial reform threaten to block the road to the Ben Gurion Airport to disrupt his trip. According to the previous itinerary issued by his office, Netanyahu was supposed to return on Friday but the new release it would happen on Thursday.
The office did not provide further details concerning the reasons behind these changes, but said that the prime minister had earlier held consultations "on developments in national security." In Berlin Netanyahu is scheduled to meet with German Chancellor Olaf Scholz in Berlin. They are expected to discuss international affairs, including the Iranian threat.
"Prime Minister Netanyahu will emphasize the need to stop Iran from obtaining nuclear weapons," the prime minister's office said in a statement, adding that he will also meet with German President Frank-Walter Steinmeier.
While Netanyahu's main objective is to boost cooperation with European states against Tehran's nuclear efforts, Germany is concerned about Iran supplying Russia with weapons to use in the Ukraine war. Last week, Netanyahu met with his Italian counterpart Giorgia Meloni and at the end of March he is set to make an official visit to Britain to meet the country's new Prime Minister Rishi Sunak.
However, protesters against the judicial overhaul intend to stop Netanyahu from flying to Berlin by blocking traffic around Ben Gurion airport, just like they did before the prime minister's flight to Rome. Last week, the blockade forced Netanyahu to use a helicopter to travel from Jerusalem to the airport. It is still unclear how the logistics of today's trip will be handled, but the Airports Authority vowed on Tuesday to "do as much as possible" to maintain operations at Ben Gurion.
Netanyahu is also preparing to answer Berlin's questions about the judicial reform, as the topic is likely to be brought up by German leaders and journalists. Two weeks ago, German Foreign Minister Annalena Baerbock voiced her concerns to Israel's Foreign Minister about the legislative initiative to weaken judicial oversight that has caused mass protests in Israel. The German president has also spoken out against the reform.
Demonstrations are planned in Berlin with the participation of Israelis living in Germany. Unprecedented preparations are underway, with multiple ex-pat groups across the country working to attract the attention of both German and English-speaking audiences to the issue.
This article received 2 comments