The sabbath disturbed: protesters angered by Ben-Gvir's arrival in Kfar Uria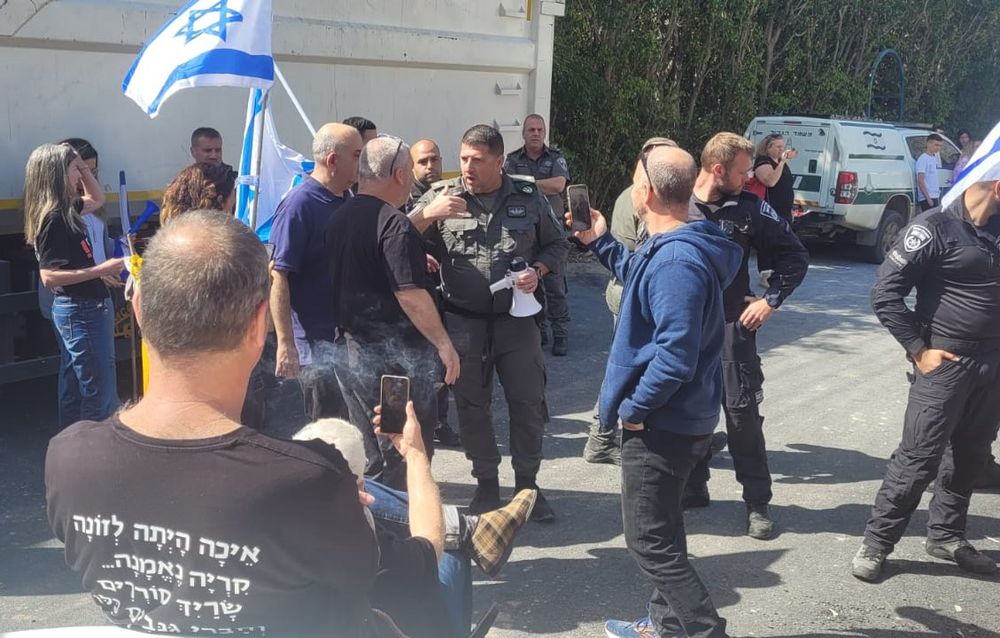 Locals seem divided over the Internal Security Minister's presence; Police respond to demonstrators by deploying tear gas
The sabbath's quiet was broken in the Israeli village of Kfar Uria, as demonstrations erupted against the arrival at a local synagogue of Internal Security Minister Itamar Ben-Gvir.
Protesters used air horns and waved flags, and were met in response by police who on at least one occasion deployed tear gas.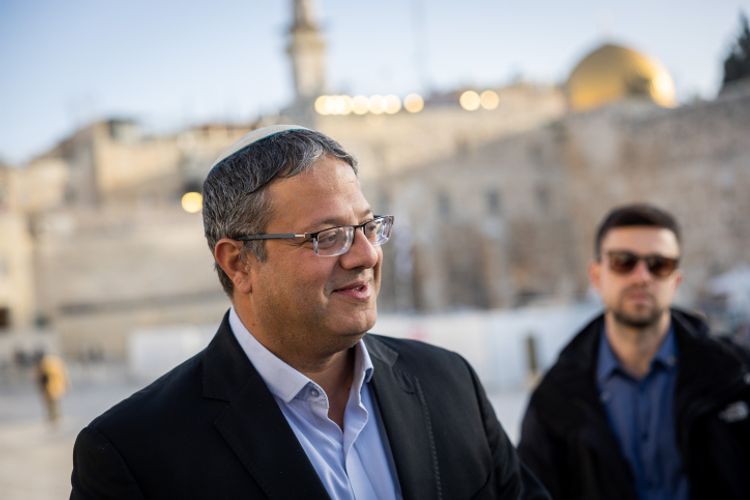 "This is a guy who wants to take all of our rights and throw them into the garbage," said Yuval Hisson, one local resident, explaining his participation in the protests. "I'm not going to bother him, but he's coming here, to me. So the only thing I can tell him is go away, from my life, from my government. Just leave us alone and let us live as we used to, as a democracy."
When asked about the use of tear gas on protesters, Hisson said "I'm not surprised, it's the only way that they can express themselves."
Located west of Jerusalem in the center of Israel, Kfar Uria is a small village with a population of less than 1,000 people. It is best known for being the community in which former prime minister Naftali Bennett's wife, Gilat, grew up.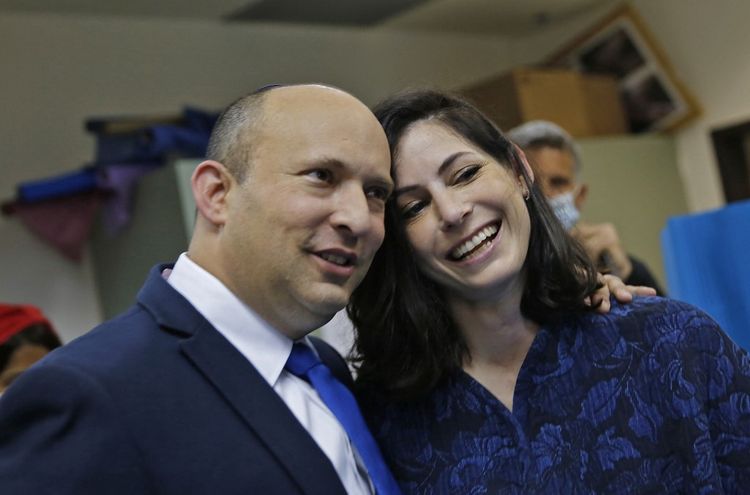 But not all residents were supportive of the demonstration against Ben-Gvir. Ronnen, another local was angered by the demonstrators' actions in the small village, especially on the sabbath. In the past when Bennett visited Kfar Uria the quiet of the community was respected he said.
The protesters "are acting like animals, doing this on a Saturday (the sabbath) in front of our house, our synagogue," Ronnen said. He expressed concern at the division that will be present in the community following the protests, acknowledging that more people in the community seemed to be against Ben-Gvir's arrival than were in favor of it.
This article received 2 comments