Israel: Coalition party leaders to meet to discuss judicial reform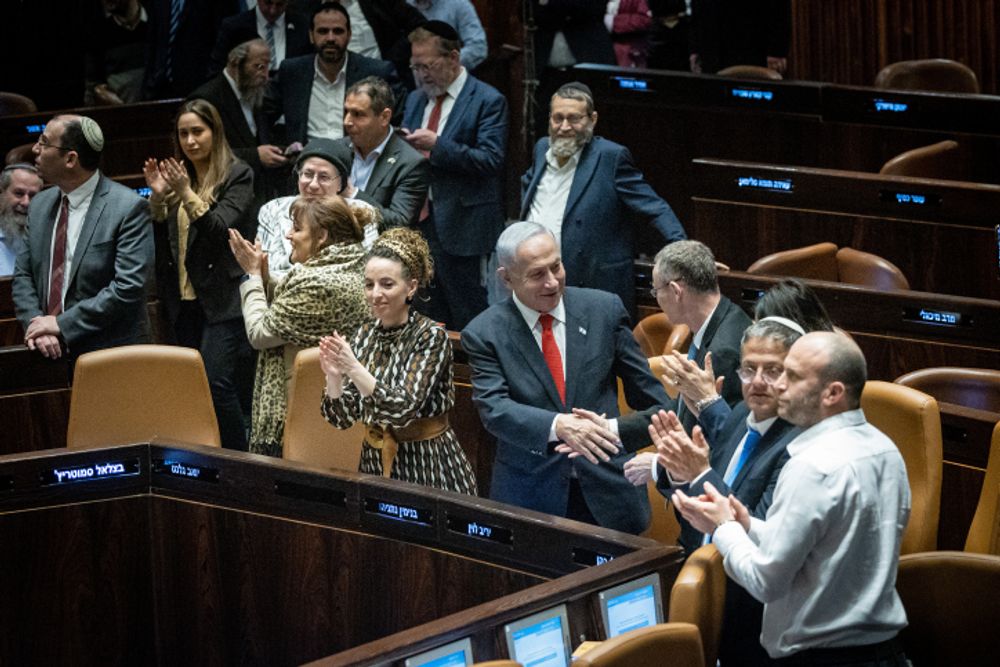 Knesset's Justice Committee will hold four consecutive hearings to prepare the bill to give the government full control over judicial appointments
Israeli governing coalition party leaders will meet on Sunday evening to discuss the judicial reform bill, according to media reports.
The aim of the meeting is to come up with an alternative plan to the one previously proposed by the Knesset Constitution Committee. Sources involved in the negotiations say Prime Minister Benjamin Netanyahu is pushing for a compromise on judicial reform, but Justice Minister Yariv Levin opposes it, demanding that the law changing the composition of the Judicial Selection Committee be approved without change.
The coming week promises to be eventful in the Israeli parliament, where the coalition is poised to advance key elements of its judicial reform as well as a series of other laws aimed at helping Netanyahu and the leader of the ultra-Orthodox Shas party Aryeh Deri to overcome their legal problems.
In addition, several Likud Party officials expressed doubts about the adoption of the judicial reform before the end of the winter session of the Knesset, scheduled for April 2.
Likud lawmaker Yuli Edelstein called for the legislation to be frozen to allow talks with the opposition, while Culture and Sports Minister Miki Zohar called for some form of a compromise.
Starting Sunday, the Knesset's Constitution, Law and Justice Committee will hold four consecutive hearings to prepare the bill to give the government full control over all judicial appointments for its second and third review in the Knesset. The bill, which is introduced as an amendment to the basic law on the judiciary, would prevent the Supreme Court from exercising judicial control over the basic laws, in order to avoid its own rejection of the judicial reform package.
Following the coalition's disapproval last week of President Isaac Herzog's alternative judicial reform proposal, Netanyahu and other coalition leaders said the government would discuss various options to unilaterally moderate the current bill.
Other legislation to be submitted to the Knesset this week: a text authorizing Netanyahu to receive donations to finance his legal costs, another allowing Shas leader Aryeh Deri to resume his post as interior minister despite the ban of the Supreme Court, a bill to ensure that Netanyahu cannot be forced to recuse himself due to a conflict of interest, and a bill allowing hospitals to ban people from bringing chametz, or fermented foods, during the Passover holiday which begins April 5.
This article received 1 comments