Israelis launch 'National Day of Paralysis' against judicial reform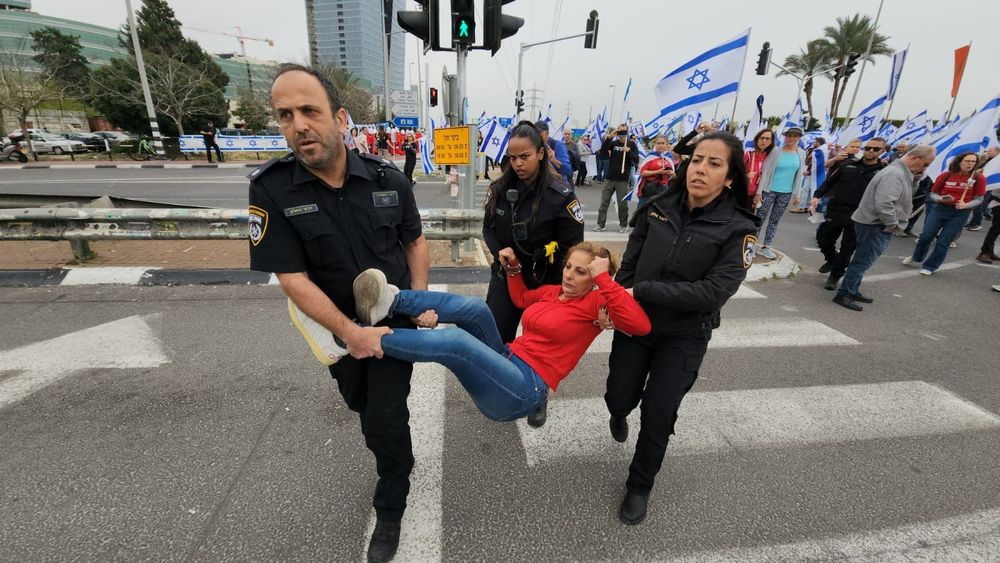 Protests at the airport are expected in the afternoon before the prime minister's departure for London
Israelis opposing the government's judicial reform bill began "paralyzing" the country in a nationwide protest on Thursday morning.
Demonstrators took to the streets at rush hour across the country to protest against the judicial overhaul, which, according to them, puts Israel's democracy in danger.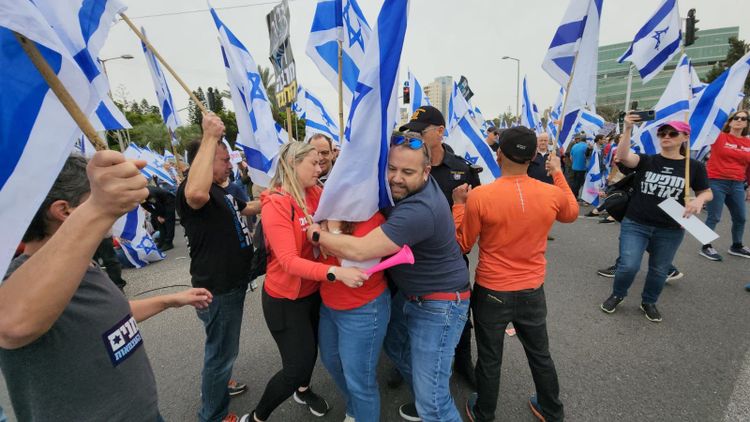 In the southern city of Ashdod, they marched with flags and erected roadblocks with tires, which they set on fire. Protesters are also gathering at Tel Aviv's central Kaplan Street, where demonstrations have been held for 12 consecutive weeks.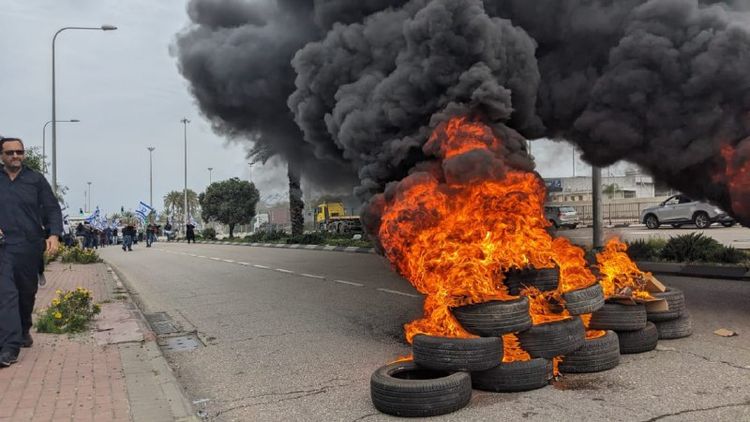 Opposition lawmaker Benny Gantz called on Israelis to demonstrate: "This is a personal law that aims to strengthen Netanyahu's power. I call on everyone to demonstrate today against the regime's coup, which progresses and puts us in danger."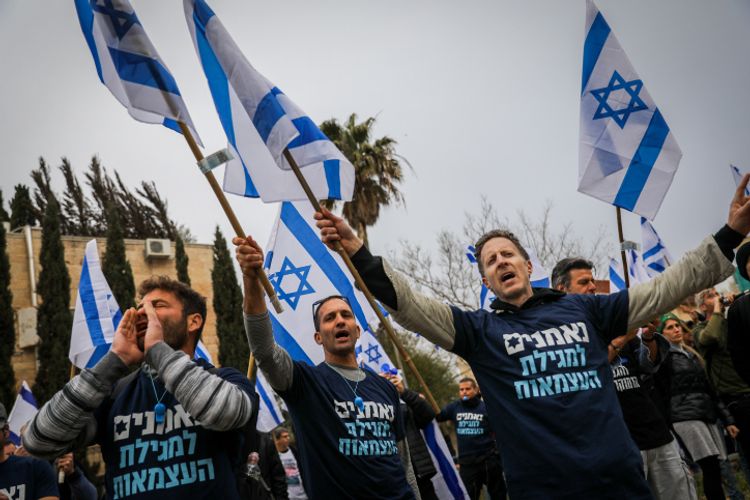 A group of protesters gathered outside the home of the ultra-Orthodox Shas party leader Aryeh Deri with flags and signs. They were met with a group of Orthodox supporters of Deri who danced and sang in response. Deri was removed from his ministerial posts by a High Court decision over his past convictions, including tax fraud. Part of the judicial reform legislation is aimed at reinstating Deri to the Interior and Health Ministry portfolios, which were part of the coalition agreement.
Protesters also demonstrated in front of Education Minister Yoav Kish's house, while others arrived at the Prime Minister's private home in Caesarea.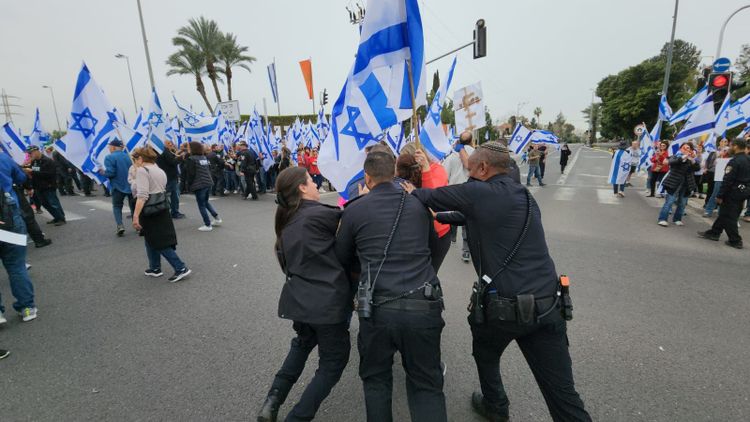 Thousands of demonstrators are expected to turn out across the country throughout the day.
Later in the morning, a march of women in red dresses (referencing the central character of the dystopian novel 'The Handmaid's Tale') will take place in Tel Aviv, and protesters plan to block the main highway running the Tel Aviv at noon.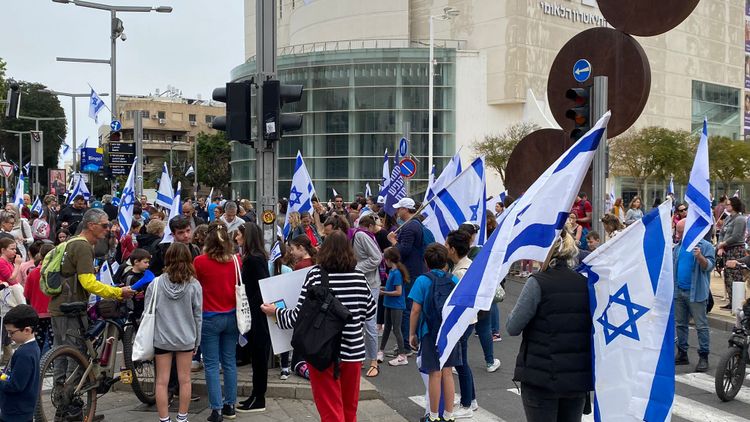 In addition, students and teachers plan to march at colleges and institutes around the country, including Jerusalem. Health and welfare workers plan to demonstrate in the northern port city of Haifa, while high-tech employees have organized a march in the southern city of Be'er Sheva.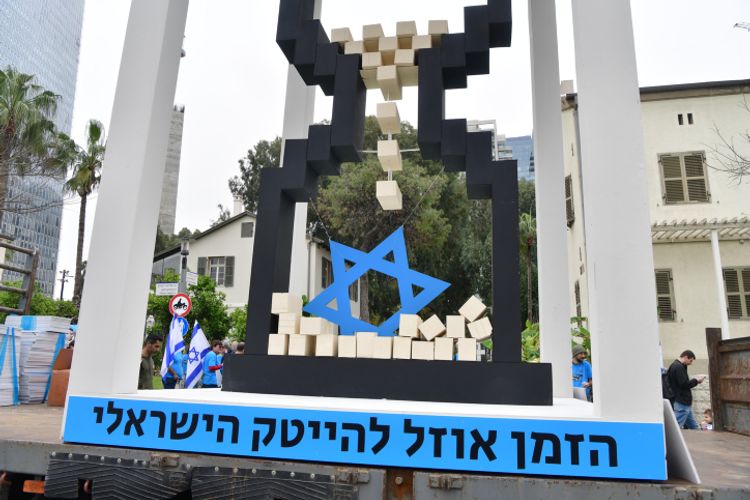 Road disruptions are expected in the late afternoon on the highway and at the main terminal of Ben Gurion International Airport ahead of the prime minister's departure for London.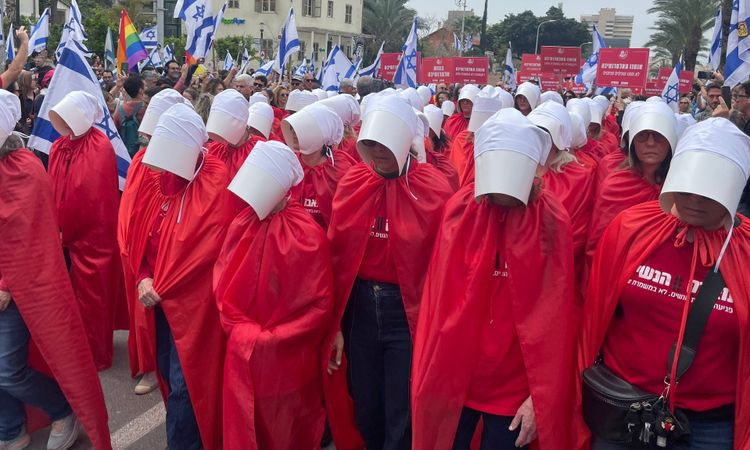 This article received 0 comments