Israeli PM Netanyahu announces postponement of judicial reform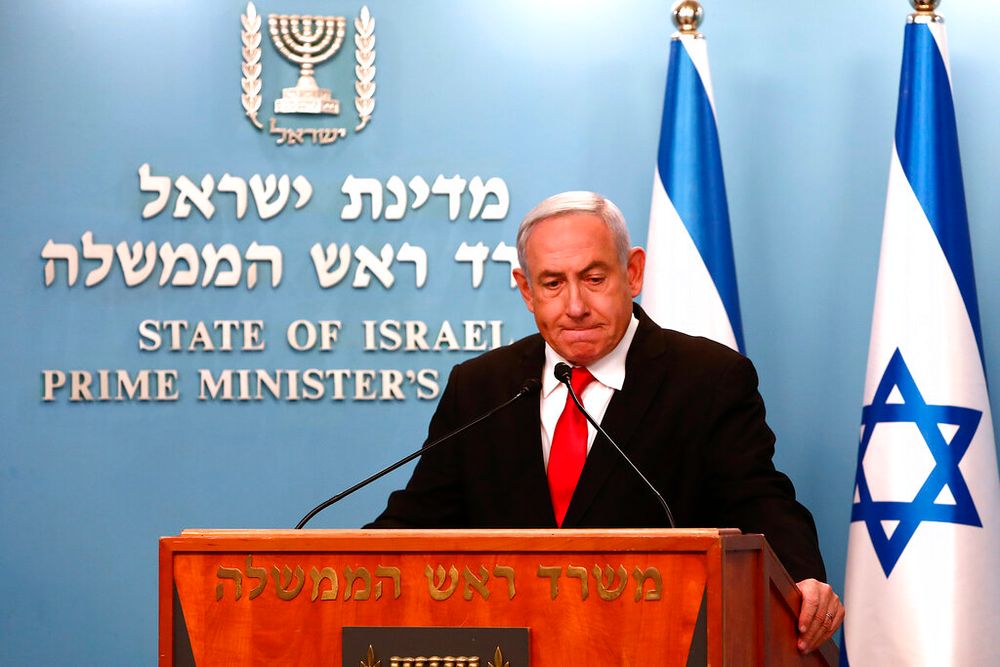 Netanyahu announced the decision in a televised speech to the nation amid civil unrest and demonstrations across Israel
Israeli Prime Minister Benjamin Netanyahu announced a postponement for continued judicial reform legislation during a televised speech on Monday evening.
"I am taking a break for dialogue. I am giving it a real opportunity for real dialogue to reach a wide agreement," he said. "I have decided to pause the advancement of the law in this Knesset session in order to give time for negotiations and agreement."
The decision to suspend the legislation comes amid nationwide unrest and mass strikes following Netanyahu's decision to fire Defense Minister Yoav Gallant on Sunday night, after he said continuing threatened Israel's security due to a growing movement of reservists who say they will not serve if the reform passes.
Opposition Leader Yair Lapid responded to Netanyahu's declaration, warning that protesters would remain on the streets if the legislation is not halted.
"if the legislation is indeed stopped, a real and complete stop, we are willing to go to the President of the State for talks... This is the biggest crisis in the history of the country," he said. "We have a responsibility to solve it together, so that we can live here together."
Earlier on Monday, Israeli Minister of National Security Itamar Ben-Gvir's Jewish Power Party said in a statement that the judicial reform legislation will be postponed until the summer.
Ben-Gvir in a statement said, "I agreed to remove the veto for the postponement of the legislation, in exchange for Prime Minister Benjamin Netanyahu's commitment that the legislation will be brought to the Knesset for approval in the next session, if no agreements are reached during the recess."
In his remarks, the prime minister noted the growing tension rising between the two sides of the country on this issue.
"When there's an opportunity to avoid a civil war, I as prime minister must give an opportunity to get to an agreement."
Israeli President Isaac Herzog welcomed the decision by Netanyahu to postpone the legislation in a statement following the prime minister's announcement:
"Stopping the legislation is the right thing. This is the time to start an honest, serious and responsible conversation that will urgently calm the spirits and lower the flames.
"I call on everyone to show responsibility. Demonstration and protest - from any side - yes. Violence - no way. If one side wins, the country loses. We must be preserved as one people and as one state - Jewish and democratic.
"For the sake of our unity and for the future of our sons and daughters - we need to start talking here and now. The President's House, the abode of the people, is open to be a space for discussions and the formation of agreements as broad as possible, with the aim of rescuing our beloved State of Israel from the deep crisis we are in. And you gave peace to the land, and everlasting joy to its inhabitants."
This article received 1 comments