Israel's Netanyahu: Country 'will remain robust as a democracy'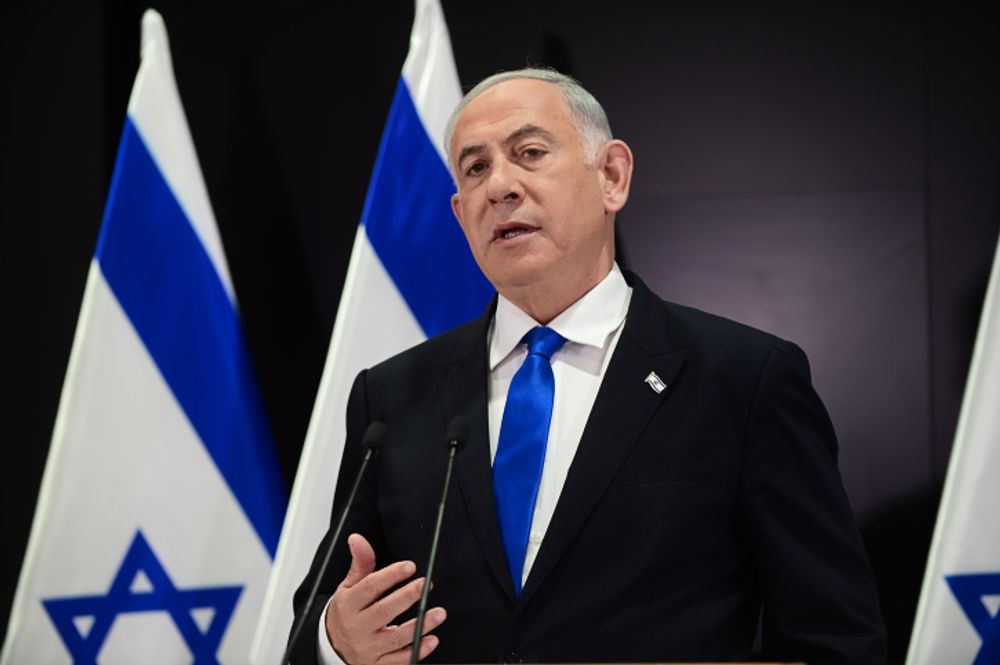 Netanyahu says he's 'sanguine' about the Israeli economy
The protests in Israel against the planned judicial overhaul are a sign that the democratic process in the Jewish state is as robust as ever, Prime Minister Benjamin Netanyahu said on Sunday. The leader rejected claims by part of the protesters that democratic freedoms in Israel are at risk.
While Moody's cited the protests in its decision to downgrade the outlook for Israel's credit ratings from "positive" to "stable," Netanyahu told CNN that he doesn't share the rating agency's point of view.
"I am very, very sanguine in the middle term and long term about Israel's economy, and, given that I am going to pass a budget in the next few weeks, in the short term as well," he said.
For four months, Israelis demonstrated each week by the tens of thousands against the reforms, which sparked a controversy that split the nation and divided the government.
Netanyahu further told CNN that the weeks of protests were "a sign of the robustness of the public debate which I am working to resolve with as broad a consensus as I can."
"One thing I guarantee you," Netanyahu went on, "at the end of this process, Israel – that was a democracy, is a democracy – will remain as robust a democracy."
"We cannot move the pendulum from one side – the most activist judicial branch on the planet … to the other side, where you would have the parliament essentially overriding with a simple majority the decisions of the Supreme Court," Netanyahu said.
Explaining the thinking behind the judicial overhaul, Netanyahu said that "Israel has been thrown off balance. The big challenge is to bring it back to a balance that is accepted in most democracies… without going to the side that would indeed remove checks and balances on the power of the majority."
This article received 0 comments