Israel: Minister accuses U.S. of aiding opponents of judicial reform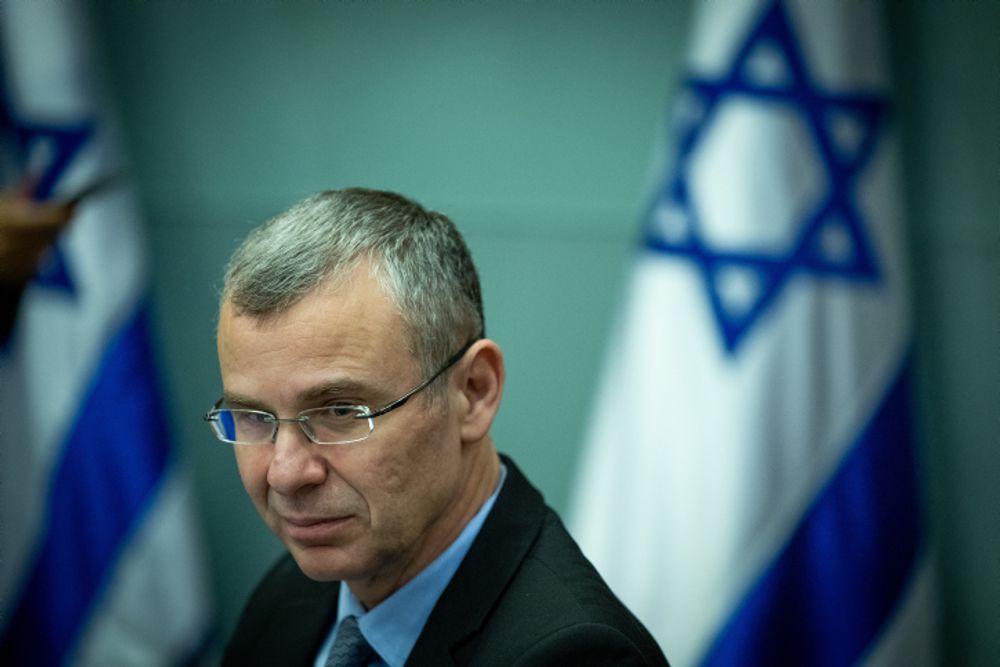 In a video released Monday, Justice Minister Yariv Levin points to the extensive resources of his opponents
Israeli Justice Minister Yariv Levin accused the U.S. government of cooperating with activists opposed to his judicial reform plan, according to a video that was released Monday morning by Walla News.
Speaking at a meeting with ultra-Orthodox activists at the home of strategist Yossi Rosenbaum, Levin said he was "determined to fight for this issue."
"There is no doubt that we are in a minority position. They have the court, the government's legal counsel, all the heads of the economic sector, the American administration cooperating with them on this issue, as the people in their administration say," Levin continued.
However, the minister acknowledges that "there is no doubt that mistakes were made."
"But make no mistake, we would have done a perfect information campaign, we could not have come up with a different situation than we have now. The other side has an incredible arsenal and their power was revealed in this event as it has never been before. They have funding in unimaginable amounts. Add to that total control over the press, over the Ynet, Walla and Israel Hayom websites," Levin said.
The justice minister also accused the opposition of not accepting any part of the reform in the talks. "But it is better to try an experiment and exhaust this movement, it will benefit everyone," he added.
Levin blamed the failure of his reform proposal on the opposition of Likud lawmakers to the legislation. "We have to ensure alignment within the ranks in the Likud. This is what caused us to fail in the previous session and prevented us from passing the text," explained the minister.
"The situation cannot remain as it is, I am making a big effort to create a tightening of the ranks within the Likud and in the coalition, where I see less of a problem. As soon as they see that we are united, it will affect the other side."
This article received 0 comments