Debate over Israel's budget heads into final stretch testing coalition's unity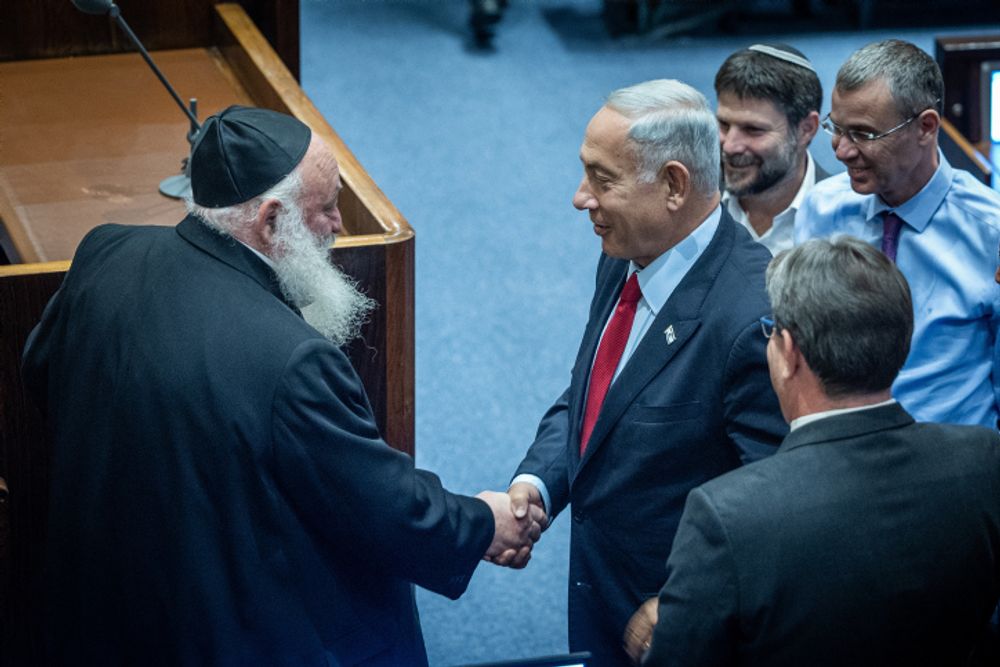 Israel's Housing minister and leader of part of the ultra-Orthodox asked for $165 million in additional funding for Haredi schools
Israel's governing coalition is negotiating with itself on the budget it needs to pass, which must go through final votes in the Knesset by May 29, a week from Monday.
If the budget does not pass by the deadline, then—under Israeli law—the government falls. Which is why the expectation is that the budget will pass, but not without drama, spin, and posturing.
That may not bring down the government. But could hurt coalition parties in Israeli public opinion in the short term.
That's because of the role of Yitzhak Goldknopf. Housing minister and leader of part of the ultra-Orthodox—or Haredi—United Torah Judaism faction.
He has asked for $165 million in additional funding for Haredi schools. An unpopular demand both among the public and among economists.
Itamar Ben-Gvir is also in the mix. National security minister and head of the far-right Jewish Power Party. Even on the Temple Mount, demanding more cash for the ministry on the Negev and Galilee regions that his party holds.
"Jerusalem is our soul. The Negev and Galilee are our spirit. We need to invest. We need to act there. So it's understood that we're the landlords in the Negev and Galilee as well," Ben-Gvir said early Sunday as he ascended Jerusalem's Temple Mount.
The storm over the budget shows how parts of this right-wing coalition are at odds with each other. And how the role of the Haredi sector in Israeli life is growing in importance as an organizing principle of Israeli politics.
This article received 0 comments