Netanyahu rejects early polls as graft probes, coalition rifts intensify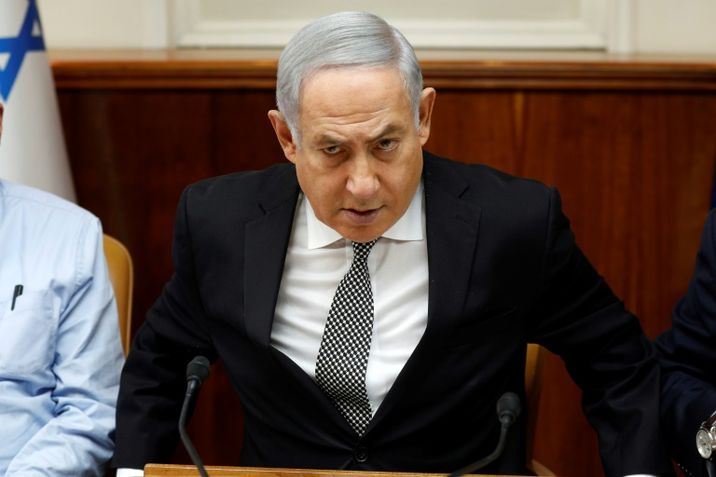 Le Premier ministre israélien Benjamin Netanyahu préside une réunion de son cabinet à Jérusalem, le 25 février 2018
GALI TIBBON (AFP)
Liberman slams ultra-Orthodox lawmakers for failing to condemn hanging of IDF soldier effigies amid rift
Israeli Prime Minister Benjamin Netanyahu has said he opposes early elections as corruption probes linked to him intensify and a rift with his ultra-Orthodox coalition partners worsens, prompting speculation over his future.
Israeli media have raised the possibility of a June poll, with graft investigations potentially weakening the premier's ability to hold together his right-wing coalition.
At the same time, ultra-Orthodox Jewish parties have threatened to topple Netanyahu's ruling coalition if the government does not pass a law to allow religious students to continue to be exempted from military conscription.
But Netanyahu ruled out talk of early elections, saying "there is no reason for that to happen if there is good will" as he departed for a visit to the United States late Saturday.
"For me, there is good will. I hope that the other (coalition) partners also have it," he said.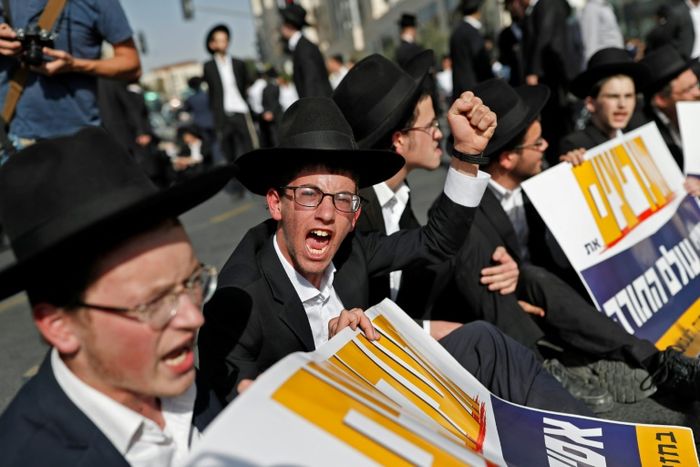 Israeli police recommended Netanyahu's indictment in two corruption cases last month and investigations are continuing in others. He and his wife Sara were questioned by police on Friday in a third case of alleged graft.
His implication in the cases have prompted speculation as to whether Netanyahu will eventually be forced to step down, though he has steadfastly maintained his innocence.
On Sunday, head of the ultra-Orthodox United Torah Judaism party and Deputy Health Minister Yaakov Litzman doubled down on his threat to tank Netanyahu's coalition over the army exemption law, a move which could spark early elections.
With Defense Minister Avigdor Liberman's Yisrael Beytenu party vowing not to allow such a bill to pass, Litzman has threatened to block a 2019 budget that Finance Minister Moshe Kahlon wants to see approved this month.
"I cannot support the state budget until the draft law is passed," the Haredi Hamodia newspaper quoted Litzman as saying. He called on all coalition parties to support passage of the draft law "if they want this coalition to continue."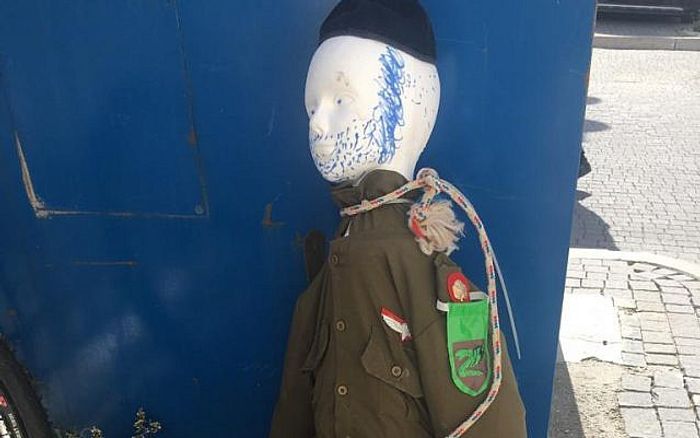 Speaking at the start of an Israeli parliamentary committee hearing on the defense budget amid the rift, Liberman lambasted ultra-Orthodox lawmakers for failing to condemn the hanging of two effigies of IDF soldiers over the weekend.
"We can argue about the draft law, we can argue about the budget. But the idea that in the State of Israel, in the capital of Israel, Jerusalem, we can see an effigy of a soldier hanging from rooftops over and over again, and there's no denunciation by any political figures or by any lower level Haredi leader, that is of the utmost seriousness," Liberman said.
Police on Friday removed the life-size effigies hanging in the Mea Shearim neighborhood of Jerusalem. The dolls had been "saturated with flammable liquid, apparently with the intent of setting it on fire," police said.
"The shock was twofold, from both the fact that this weekend we saw an effigy of a soldier hanging from the roof in Mea Shearim and that no Knesset member or representative from the ultra-Orthodox faction condemned the action," Liberman said Sunday.
Members of the ultra-Orthodox community, who represent about 10 percent of the Israeli population and live in compliance with a strict interpretation of Jewish laws, have been exempt from service since the founding of the state.
But their draft exemption has long remained a controversial issue in Israel, and the government has made efforts to compel ultra-Orthodox Jews to either serve in the military or perform national civilian service.
AFP contributed to this report.