Netanyahu, Ben-Gvir bicker over directive on Palestinian prisoners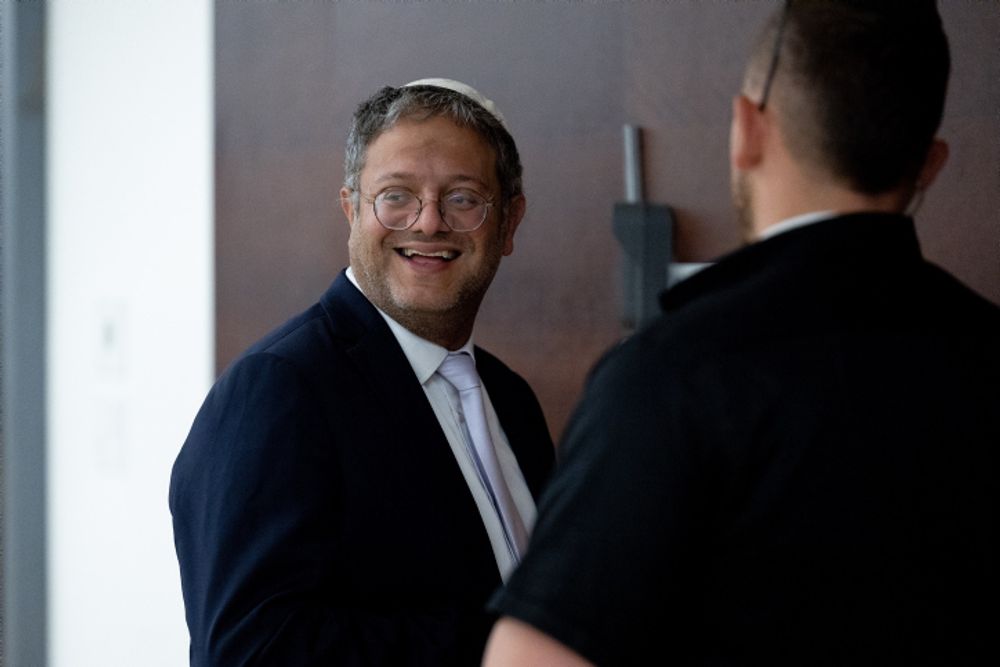 Spokespeople of the Israeli PM and national security minister offer contradictory statements regarding extent of new restrictions on Palestinian prisoners
The offices of the Israel's Prime Minister Benjamin Netanyahu and National Security Minister Itamar Ben-Gvir issued on Friday contradictory statements regarding new restrictions on Palestinian security prisoners.
Ben-Gvir reportedly ordered to reduce family visits for Palestinian security prisoners from once a month to once every two months, beginning Sunday.
In a statement issued Friday afternoon, however, Netanyahu's spokespeople dismissed the reports in Hebrew-language media as "fake news."
"No decision was made, neither will one be made until a special hearing next week with the participation of all the relevant security organizations," the statement read.
After Ben-Gvir appeared to confirm the reports, contradicting Netanyahu's office, another report emerged that the National Security Council instructed the Israel Prison Service not to follow the minister's instructions, pending approval by the government cabinet.
Ben-Gvir, a hard-right firebrand, is an outspoken champion of the interests of Israelis who live in West Bank settlements and often adopts adversarial positions on Palestinian issues.
His tenure as the national security minister saw the passage of a new law that blocks early administrative prison release for Palestinian prisoners who committed minor offenses, despite the protestations of Israeli security officials citing overcrowding.
This article received 0 comments