Israeli protests against overhaul held for 38th weekend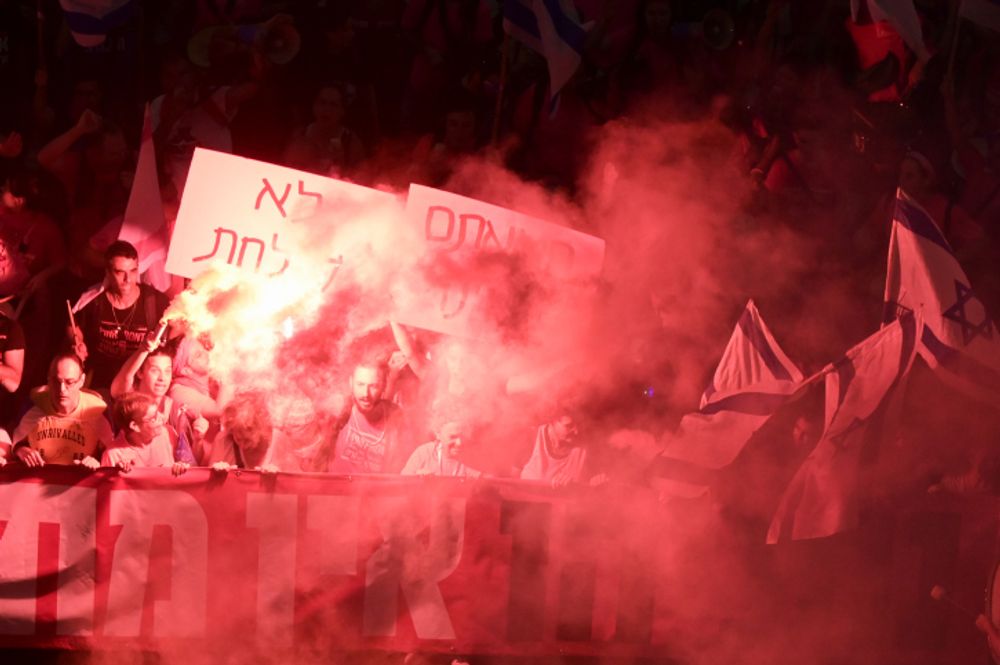 The theme of this week's protest, in fitting with the Yom Kippur holiday, is forgiveness, with rallies held under the banner of 'No forgiveness for dictators'
Israelis opposed to the judicial reforms introduced by the right-wing government of Prime Minister Benjamin Netanyahu turned out in the thousands to protest rallies across Israel. This is the 38th weekend that such rallies are held.
Thousands protested in Tel Aviv, waving flags and chanting slogans, as senior former and acting officials addressed the crowd.
This week's protest was colored by the Yom Kippur holiday, with rallies held under the banner of "No forgiveness for dictatorship."
Earlier this year, Netanyahu's hard-right coalition presented plans to strip the court of much of its powers with a package of legislation, triggering unprecedented weekly nationwide protests.
Due to overwhelming public pressure, the government passed only one part of the plan, with hardline coalition members pledging to pass the rest. The latest legislation, an amendment to one of Israel's basic laws, removes the court's power to strike down government decision's or appointments on the basis of being "unreasonable."
Proponents say the judicial overhaul plans would restore balance to the branches of authority and curb the alleged excesses of "judicial activism," but critics say it removes vital checks on government powers.
This article received 0 comments