Israeli opposition chief says Netanyahu over-dramatized Lebanon border operation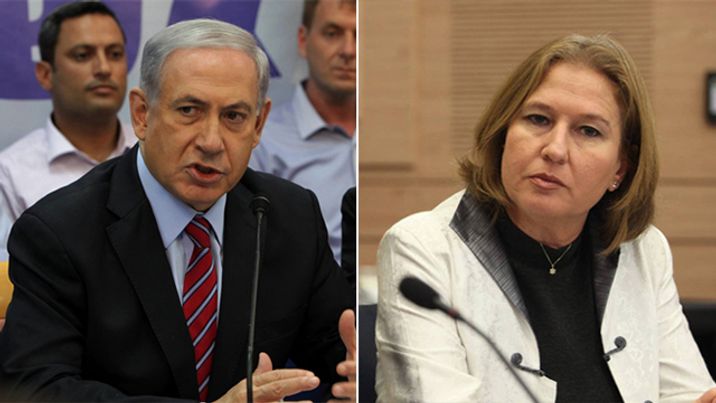 PM Netanyahu and political rival Livni
Courtesy Ynet
Livni alleged that Netanyahu was seeking, in part, to deflect criticism over his policy towards Hamas in Gaza
Israel's opposition leader Tzipi Livni on Wednesday accused Prime Minister Benjamin Netanyahu of over-dramatizing the army's discovery of Hezbollah tunnels infiltrating its territory from Lebanon for political gain.
Livni told Israel's public broadcasters that while she and the rest of the opposition applauded the army's discovery of the tunnels and their eventual demolition, "the incident must be kept in proportion."
"We are not now in a situation where our soldiers are behind enemy lines," said Livni, who served as foreign minister during Israel's 2006 war with Hezbollah.
"We are talking about engineering activity within the sovereign territory of the state of Israel," she added, accusing Netanyahu of "blowing the incident out of proportion."
Israel on Tuesday announced the launch of "Operation Northern Shield" to destroy underground tunnels dug by Hezbollah from Lebanon into Israeli territory.
The IDF emphasized that the tunnels it had discovered were not yet operational, though declined to indicate how many had been detected or how they would be destroyed.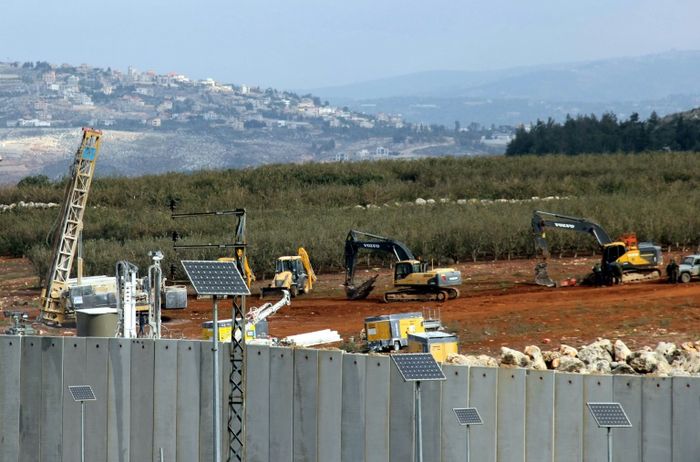 At least one tunnel has so far been demolished under the framework of the operation. The tunnel, burrowed some 40 meters into Israeli territory, originated from underneath a house in the Lebanese village of Kfar Kila just north of the border and was equipped with electrical and communication lines.
Netanyahu, whose electoral appeal rests to a large extent on his image as the Jewish state's "Mr Security", went on television on Tuesday evening to explain the tunnel threat, with armed forces chief of staff Lieutenant General Gadi Eisenkot at his side.
Netanyahu said that the network of Hezbollah "terror tunnels" were conceived as part of a broader plan to conquer parts of the Galilee region of northern Israel with the backing and financial support of its ally Iran.
He branded the tunnel operation as a "double war crime" that must be widely condemned, arguing that its intended purpose is to target Israeli civilians while hiding behind Lebanese civilians.
A Hezbollah militant is seen on-camera inside an attack tunnel, which stretched into #Israeli territory. An explosion occurs as he gets close: pic.twitter.com/9O886bj26q

— i24NEWS English (@i24NEWS_EN) December 4, 2018
The United States has given its full backing to the project. Russia said that while it supports Israel's right to prevent infiltration into its territory it warned against violations of UN Security Council Resolution 1701 -- which ended the 2006 Lebanon war -- during operational activities.
But some members of Israel's opposition (and at least one Hezbollah affiliate) charged that launch of the operation had been conspicuously timed so as to distract from a myriad of political and legal woes Netanyahu is currently engulfed in.
Netanyahu is seeking to hold his razor-thin governing coalition together after the shock resignation last month of defense minister Avigdor Liberman over a controversial Gaza ceasefire.
Liberman's exit left Netanyahu clinging to a one-seat majority in parliament, and with an added portfolio to his name.
The longtime Israeli leader has also faced mounting legal woes, with police on Sunday recommending that he and his wife Sara be indicted for bribery, the third such recommendation against the premier in recent months.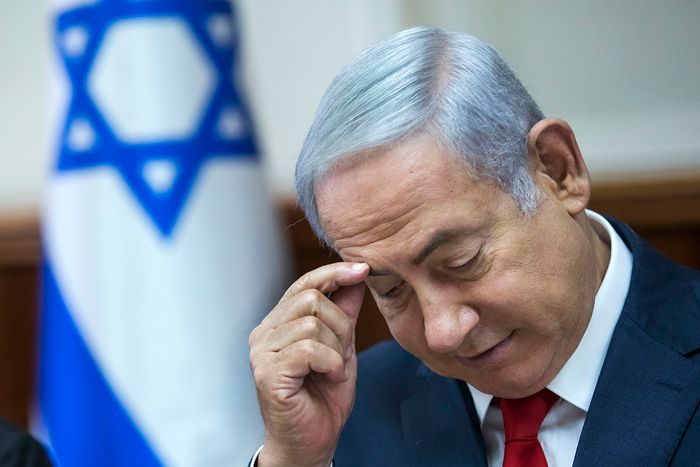 Livni alleged that part of Netanyahu's thinking was to deflect criticism from residents of southern Israel who say he has failed to quash the threat of cross-border rocket fire from militants in the Gaza Strip.
"Therefore he made a defensive engineering event into a dramatic military operation," she said.
"This was done from two reasons -- either the prime minister is himself panicking or he wants to sow panic to justify his actions both in delaying elections and abandoning the residents of southern Israel."
The IDF has dismissed any suggestion of political influence in the operation. IDF Chief of Staff Gadi Eizenkot said that the decision to respond to the tunnel threat was made on October 7th, although Israel has been tracking Hezbollah's "top secret" mission since 2014, following Operation Protective Edge in Gaza, which exposed the cross-border terror tunnels built by Hamas in Israel's south.
"The tunnels had become an immediate, direct threat to residents of the north," said Eizenkot, adding that Israel's northern residents could nonetheless continue with their usual routines despite the ongoing operation.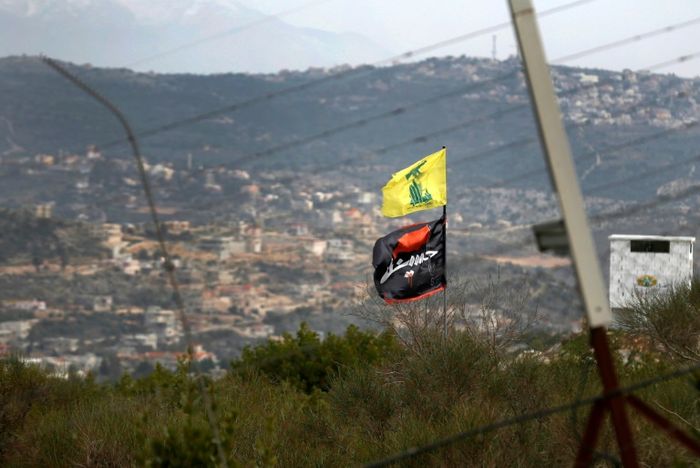 Israel has significantly stepped up its defenses along the Lebanese border, out of concern that Hezbollah will emerge more battle-hardened from its costly involvement in the civil war in Syria.
Israel and Lebanon have been involved in a series of conflicts over the years and the two remain technically at war.
Since their last fought war in 2006, Hezbollah has strengthened its military capabilities significantly with an estimated arsenal of some 100,000 and 120,000 short-and medium-range missiles and rockets, as well as several hundred long-range missiles trained on the Jewish State.
Israel has also long warned that it believes Hezbollah intends to conduct cross-border raids in any future conflict with Israel, establishing a special forces unit -- known as the Radwan Unit -- with the specific goal of capturing an Israeli village near the border.
AFP contributed to this report.
See also:
Analysis: Tunnels were the secret key to Hezbollah's plan to raid the Galilee