Ultra-Orthodox parties 'need unity, but not to unite', Shas leader tells i24NEWS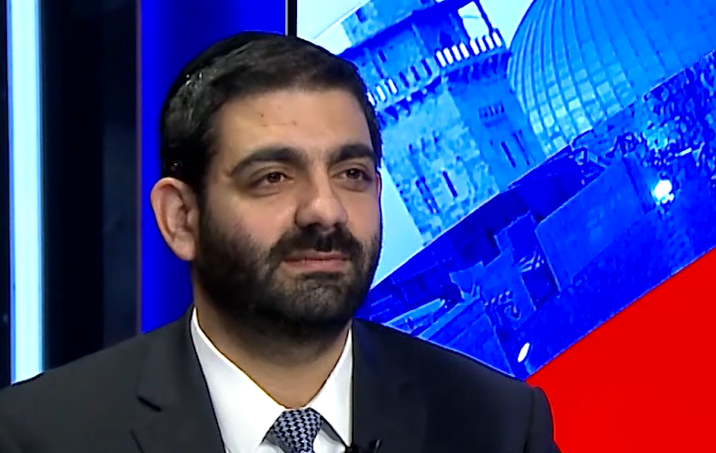 Shas party leader Michael Malchieli on i24NEWS's The Spin Room, January 3, 2019
i24NEWS
Shas leader projects nine seats in parliament, despite polls showing it barely passing electoral threshold
In an interview on i24NEWS's program The Spin Room on Thursday, leader of the Israeli ultra-Orthodox Shas faction Michael Malchieli snubbed the prospect of uniting in an electoral alliance with the country's other ultra-Orthodox parties.
Despite early polls projecting Shas earning only four or five seats in Israel's upcoming elections -- just above the minimum threshold needed to enter parliament -- Malchieli expressed confidence his party would do much better than that when ballots are cast on April 9.
"The polls are not polling us correctly...There were elections one and a half months ago and 274,000 people voted for Shas," Malchieli said, referring to nationwide municipal polls held at the end of October. "That's eight and a half seats based on the previous voting percentage."
Malchieli said that the problem with the polls conducted in the wake of the announcement of snap elections is that most are conducted online, and the majority of the ultra-Orthodox voter base are for the most part disconnected from the digital world.
"Shas is not counted because most of the polls are done on the Internet and most of our public do not go on the Internet," Malchieli told i24NEWS, confidently projecting his party earning nine seats in parliament -- four more than early polls.
Ultra-Orthodox parties have for decades formed a central plank in Israel's right-wing coalition governments and Shas was at one time considered a power player in Israeli politics.
The party consistently won 10 or more seats in elections from 1996 until 2015, when it dropped to seven seats following the death of its longtime spiritual leader Rabbi Ovadia Yosef.
But anticipating a strong showing in the April polls, Malchieli said there was "no point" in considering an ultra-Orthodox union.
"Sometimes we need unity and not unification," Malchieli said. "The one who decides is the Council of Torah Sages, the rabbis. Shas brings tools that United Torah Judaism doesn't bring and vice versa."
Malchieli also categorically ruled out joining forces with former Shas leader Eli Yishai, who was ousted by the party's spiritual leader Rabbi Ovadia Yosef and went on to form the rival Yachad Party.
"We do not zig zag in Shas," Malchieli told i24NEWS. "Whoever doesn't comply with the Council of Torah Sages cannot be part of Shas.
Shas, if it indeed manages to pass the electoral threshold on its own, is expected to join another coalition government led by Prime Minister Benjamin Netanyahu who's Likud party appears poised for victory.
Malchieli said that his party would continue to support Netanayhu so long as the law allowed, and was unmoved by the looming corruption indictments that have cast a shadow over the incumbent premier's campaign.
"As Shas, what bothers me is that there are people who cannot make ends meet, that there are families complaining they have no money, that Holocaust survivors have to decide between heat or medication, that bothers me very much. When we solve the State's welfare problems, I'll deal with the other problems," Malchieli said.
"As long as the law allows him to be prime minister and he wants to be prime minister, to stay in the role, Shas will not oppose him...He will take responsibility, he will make his own decisions, Shas will not interfere," he added.