Labor members mull dumping Gabbay, joining forces with Livni, Gantz: report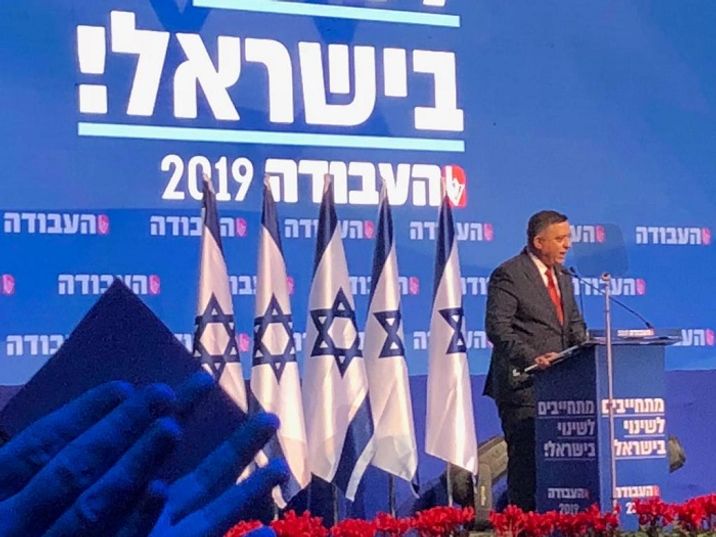 Labor party chairman Avi Gabbay speaks at 2019 convention in Tel Aviv
i24NEWS
Following the opening of the Israeli Labor party's campaign for the upcoming April 9 elections, a number of party leaders are reportedly considering shifting their support from current head Avi Gabbay to either Tzipi Livni's Hatnua party or Benny Gantz' Israel Resilience.
Quoting a Labor party activist, Israel Hayom reported on Sunday that at least two lawmakers from the party are "in negotiations with Gantz or Livni." Considering recent polls reveal a grim picture for Labor, following Gabbay's dramatic break-up of the Zionist Union alliance with Livni on live television at the beginning of this month and Gantz's entrance to the race just days before, Labor cannot afford to lose so many seats.
The report also included claims from several Labor-party members - who are opposed to Gabbay's leadership - alleging they were threatened with verbal or physical violence at the party's opening convention on Thursday.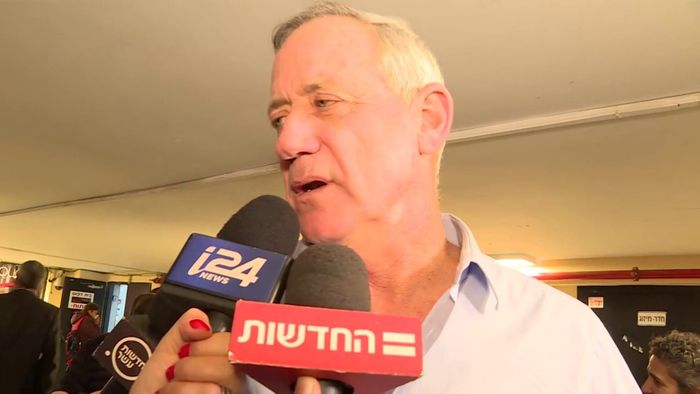 Gantz has emerged as a popular dark horse challenger to Prime Minister Benjamin Netanyahu's right-wing Likud party, with polls suggesting that his helming a centrist alliance could mount a strong opposition to -- though not surmount -- Likud dominance.
Former opposition leader Tzipi Livni accused Gabbay of aiming to "score political points" and try to "humiliate" her when he disbanded their partnership and dissolved the largest left-wing bloc opposing the governing right-wing.
Gabbay's fellow Labor lawmakers were mixed in their reactions to the dramatic move and the manner in which it was executed.
Livni slammed Gabbay for lacking political ideology and surprisingly appeared to levy the same criticism against Gantz, who has emerged as a wildcard candidate since registering his new "Israeli Resilience" party to run in the April vote, but who has kept silent on his policy platform.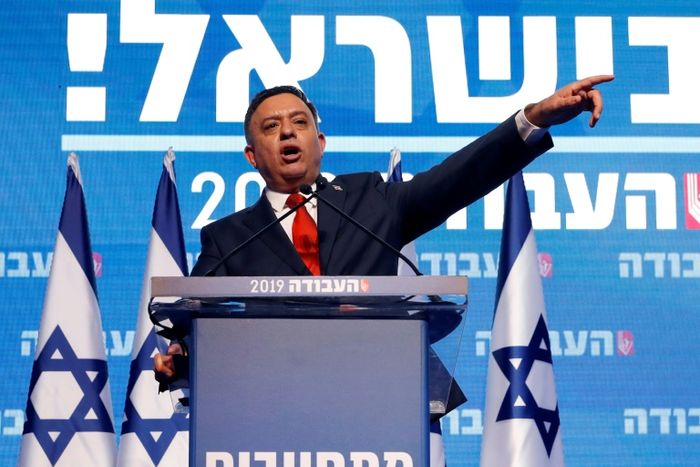 "I at least have an ideology, which I cannot say about the Labor Party chairman or about whoever tries to join politics on the basis of 'I'll say nothing and you will elect me,'" she said.
Gabbay was quoted as telling his Labor party-fellows after Tuesday's dramatic press conference that he constantly "ate shit" from Livni and felt constantly disrespected and undermined by his colleague.
"I still believe in partnership, in connections, in uniting a large camp committed to change, but successful connections necessitate friendship, upholding agreements and commitment to a course," Gabbay said as he announced his ouster of Livni on Tuesday.
Gabbay's relationship with Livni has been strained since he inherited the partnership from the previous Labor leader, Isaac Herzog.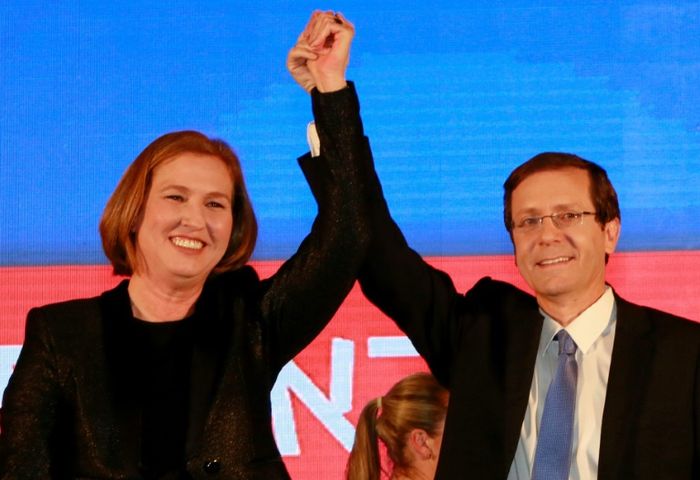 The Zionist Union faction had been the second-largest party in Israel's recently dissolved parliament, earning 24 seats in the last election. In recent polls, the Labor party by itself receives no more than eight following the Gabbay-Livni split.
In a Hadashot poll, Livni as stand-alone leader of the Hatnua party manages to earn five seats, narrowly passing the electoral threshold (approximately four seats).
- Alleged violence at Labor convention -
On Thursday evening, several thousand Labor party activists gathered at the Tel Aviv Fairgrounds to open the campaign season and vote on measures proposed by party leadership. Gabbay, who holds the position as Chairman, faced criticism at the event from a small but loud group.
MK Eitan Cabel, who has strongly advocated for Gabbay's ouster since the Zionist Union break-up, took the stage to continue his criticism.
"We can't sacrifice the party for one man," Cabel said of Gabbay. "We can't be silent when you are killing the only chance for the wonderful people sitting here - who got 24 seats last time - to continue their work."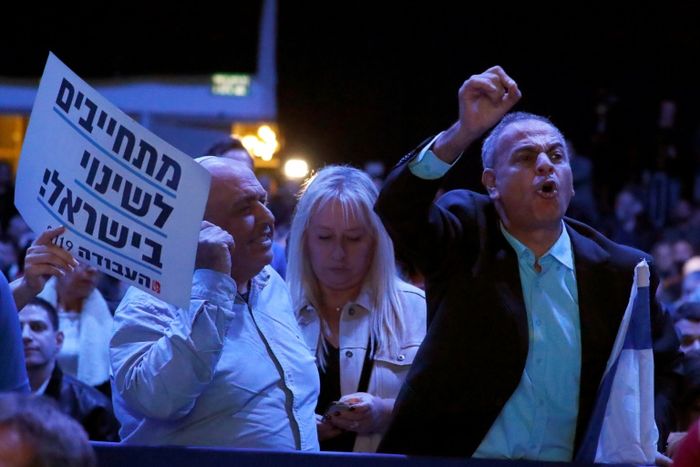 Despite facing intra-party opposition, Gabbay's supporters hailed the convention a decided victory after his proposal to widen his power to appoint candidates to three seats.
Several delegates and party officials told Israel Hayom that some of Gabbay's supporters allegedly became violent toward them at the end of the convention after they had heckled Gabbay or opposed his motion.
"I stood and whistled at Gabbay, and then a guy from the front row stood up with a flag stick and hit me in the head and Dor Zuriel in the back, said Eli Rakah, a long-time representative of the party.
"I am a 72-year-old man, and in my life I did not feel insulted and humiliated like at this conference," Rakah said. "Then, Avi Gabbay called me, apologized and promised to take care of it."
Another delegate who was removed by security from the Tel Aviv fairgrounds event space, Ofer Barzilai, said that he and other party members who "opposed the chairman's [Gabbay's] proposals suffered verbal violence," according to the report.
Barzilai was removed by security for several minutes before returning to the convention and participating in the vote on Gabbay's proposed motions, which included expanding his powers as Chairman to fill seats with personal appointments.
"An experience security company was hired to manage the event, and in keeping with their function, the security guards maintained order during the conference," the Labor Party said in a statement.
You need to be logged in in order to post comments. Sign up or log in
No way can I continue to support the snake Gabbay now that he has revealed his true colours