In farewell media tour, outgoing IDF chief touts Israel successes against Iran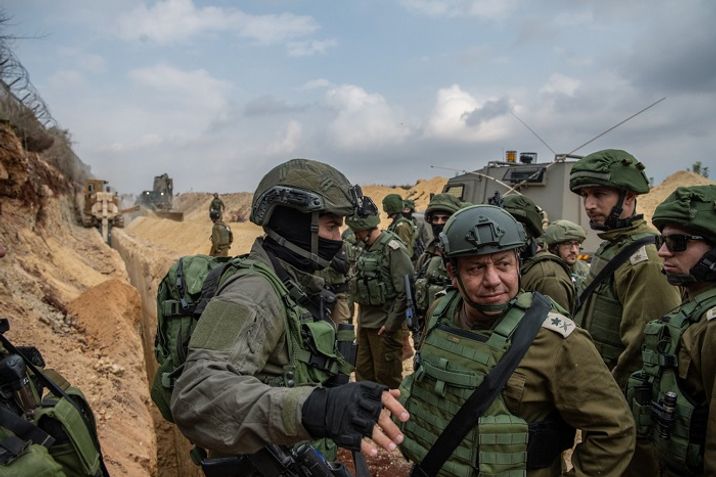 Chief of General Staff Eizenkot on first day of Operation "Northern Shield"
IDF Spokesperson's Unit
Outgoing Israeli Defense Forces head Gadi Eisenkot, in a round of farewell interviews on Hebrew media, gave his final message regarding Iran's military presence in the region and how Israel manages the threat it poses.
According to Eisenkot, Iran hopes to "strangle Israel from Lebanon, Syria, and the Gaza Strip. The outgoing Chief-of-Staff said IDF operations in the last four years, including the most recent Operation Northern Shield, have ensured Iran remains "a long way from achieving that goal."
Eisenkot said Tehran had not given up but that it was "scaling back" its efforts to harm the Jewish State.
In an interview with the New York Times published Saturday, Eisenkot said that Israel struck over 1,000 Iranian targets in Syria in the last two-and-a-half years since identifying a pointed strategy by the Islamic Republic to expand its influence in the region.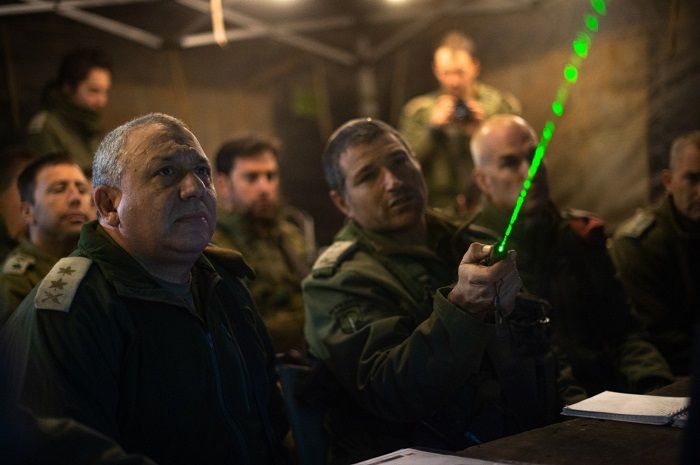 When asked by Hadashot TV if Israel has considered "hitting" Qassem Soleimani, who commands the Islamic Revolutionary Guards Corps, Eisenkot said he "did not want to issue threats."
However, "he who acts against us puts himself in danger," Eisenkot said.
When asked by Channel 10 why Soleimani is still alive, Eisenkot replied: "That's a question."
According to Eisenkot, the IDF and Israel's security agencies have been very successful in thwarting Iranian threats, but they still face a number of challenges.
Eisenkot expressed he remains concerned by Iran's continued involvement in war-torn Syria and Tehran's empowerment of Lebanese Hezbollah to Israel's north.
"Hezbollah has a number of capabilities," Eisenkot told Hadashot, "among them a sophisticated plan to conquer parts of Israel [in a future conflict]. This was the flagship project of Hezbollah. The second plan was to build up its precise weapons capabilities to hit large-scale, specific targets in Israel."
"As of right now, Hezbollah does not have precise capabilities to hit Israeli targets; its capabilities are marginal," Eisenkot said.
Israel's "Operation Northern Shield," aimed at destroying a network of cross-border tunnels dug from southern Lebanon into northern Israel, will be officially concluded after the sixth tunnel is destroyed, IDF spokesperson Ronen Manalis told reporters during a Sunday briefing.
Israel revealed its discovery of the first attack tunnel on December 4, 2018.
The IDF said it would continue conducting broad defense efforts on the Lebanese border, including the continued construction of the security barrier which began last year.
Maj. Gen. Aviv Kochavi, 54, is due to replace Gadi Eisenkot as chief of staff on January 15.